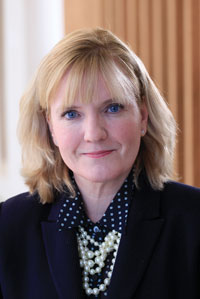 As of this summer, it appears that the Fed may have engineered a soft landing for the U.S. economy. Consistent GDP growth, a healthy job market and declining inflation have kept a recession at bay. However, what will happen in certain commercial real estate sectors is more of an unknown.
To hear CRE professionals' real-time viewpoints on the seismic shifts in office, NAIOP brought together a group of high-level office developers, owners and investors this summer in New York City. The participants acknowledged that new ways of working are emerging, such as the end of the five-day-in-office week, and that better amenities in and around office buildings are needed to draw people back to the workplace. They also see lease terms shortening down to as little as three years. Additionally, they agreed that not all office buildings are ideal candidates for conversions, and public-private partnerships will play a significant role in turning around now-struggling central business districts.
For more insights from the office summit, read "Seismic Shift in Office: What's Next," published on June 14 in NAIOP's Market Share blog.
We will have a lot to talk about during CRE.Converge in Seattle. I look forward to seeing you there!
Stay informed,
Jennifer LeFurgy, Ph.D.
Editor-in-Chief
In Brief
Notable facts and figures on the state of the commercial real estate industry, culled from media reports and other sources.
INDUSTRY OUTLOOK
60%
The decline in private equity and venture capital investment in commercial real estate in 2022, according to S&P Global Market Intelligence data published in June. Private equity and venture capital firms invested $20.73 billion in CRE in 2022, compared to $52.08 billion in 2021. In 2022, there were 251 private equity-backed transactions, down from 365 deals in 2021. That's a year-over-year drop of 31%.
$8 Billion
The increase in the volume of distressed commercial real estate in the second quarter of 2023, according to MSCI Real Assets. That is the biggest quarterly increase since the second quarter of 2020.
FINANCIAL
100%
The percentage of U.S. banks that passed the latest Federal Reserve stress test
, which wrapped up in June. "In the 2023 tests, the Fed hypothesized a scenario where there was a severe global recession that caused a 40% decline in commercial real estate prices and a substantial increase in office vacancies, as well as a 38% decline in home prices,"
according to a report from the Associated Press
.
OFFICE
71%
The percentage of builders who say they are "receiving more frequent requests to convert existing office space to a different use compared to one year ago
,"
according to a June report from the U.S. Chamber of Commerce
. The report also noted that zoning and permitting "is impacting (developers') ability to convert current office spaces into other uses."
43%
The percentage of offices that offer both "effective spaces and great workplace experiences
,"
according to the 2023 Gensler Global Workplace Survey
of 14,000 office workers in nine countries. The survey also found that a third of offices fail to meet either benchmark.
$800 Billion
The predicted loss in the value of office properties by 2030 in major global cities
, according to a study published in July by the McKinsey Global Institute. The report, "
Empty Spaces and Hybrid Places
," notes that "workers were going to the office just 3.5 days per week, on average, some 30% below prepandemic norms." McKinsey's researchers expect that to be a long-lasting trend, and they urge cities to build more mixed-use neighborhoods, which "have suffered less during the pandemic than have office-dense neighborhoods. That resilience gives investors, developers and cities still more reason to engage in placemaking."
65%
The percentage of companies mandating in-office work at least part-time
,
according to a survey of 207 corporate real estate executives conducted by CBRE in May
. That's more than double the percentage that required in-office attendance in 2022. Additionally, 53% expect their office space to shrink in the next three years. Preferences for office amenities include access to public transportation, car parking and onsite cafés. Interestingly, the survey found that finance and professional-services firms were pushing harder for office attendance than tech companies.
2040
INDUSTRIAL
4.5%
The national industrial vacancy rate as of June 2023
,
according to research from Commercial Edge
. That's a 20-basis-point increase from the previous month. "New construction has been at all-time highs since the pandemic, and properties delivering while demand has normalized led to a slight increase in vacancy rates across the country," according to a related Commercial Edge blog post published in July. "However, industrial vacancy rates are still tight by historical standards." The national average for in-place industrial rents was $7.33 per square foot in June, up 7.4% from the same time in 2022.
Future NAIOP Events
CRE.Converge, October 18-20, Seattle
Chapter Leadership and Legislative Retreat, February 12-14, 2024, Washington, D.C.
I.CON West, March 11-12, 2024, Long Beach, California
For the most current information on upcoming NAIOP events, visit naiop.org/Events-and-Sponsorship
Most Popular From Summer 2023