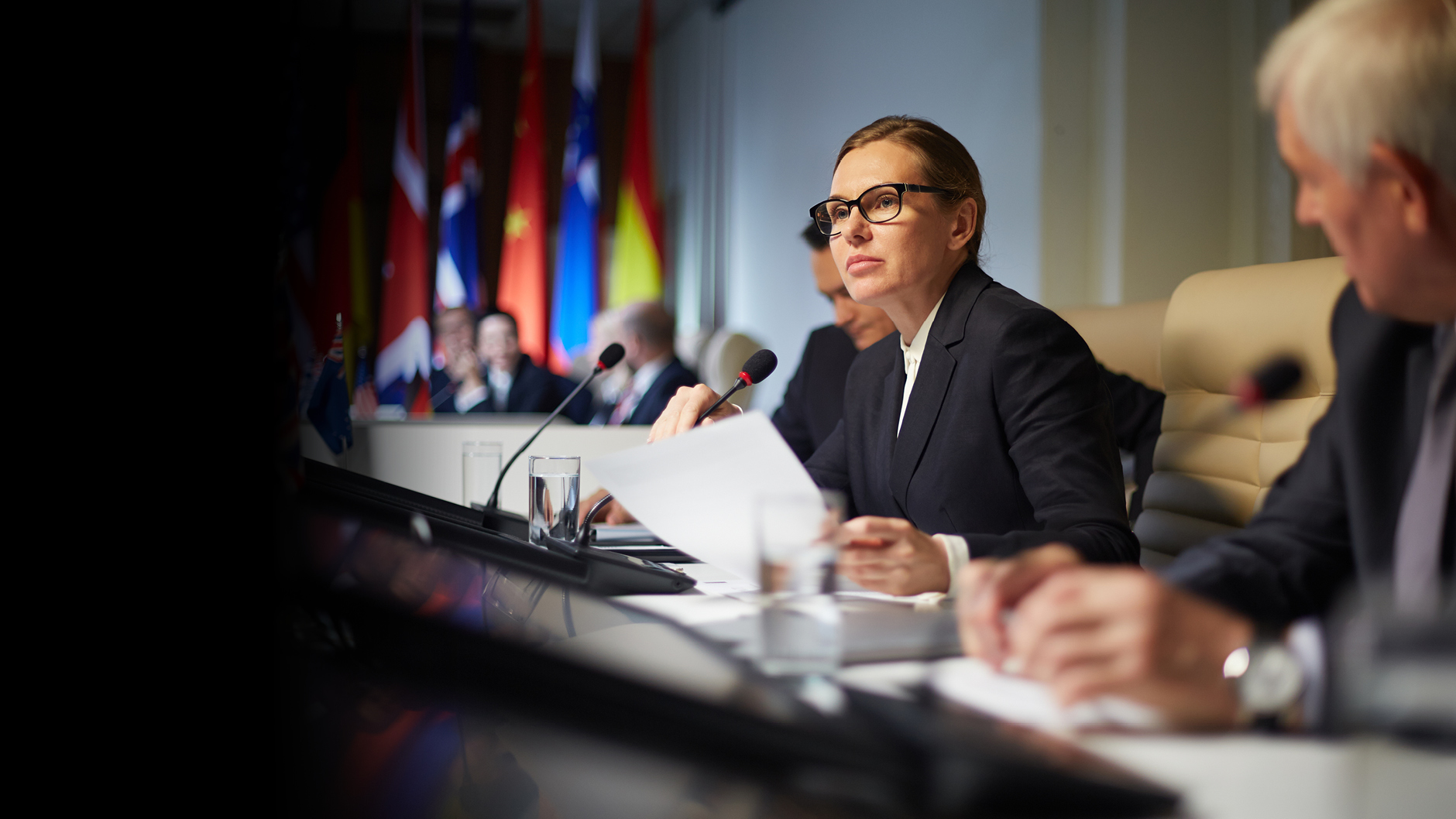 Advocacy
Take action with NAIOP's on issues of concern to the commercial real estate industry, such as adaptive reuse of vacant or underutilized buildings, tax policy that fosters economic growth, and clear, consistent regulatory policy.
Additional Legislative Issues
Brownfields Program
Brownfields are abandoned or under-utilized commercial or industrial properties where expansion or redevelopment is hindered by real or perceived contamination. Cleaning up and reinvesting in these properties improves and protects the environment, increases local tax bases, facilitates economic growth and utilizes existing infrastructure for development.
Read more about Brownfields Program
---
Carried Interest
A "carried interest" (also known as a "promoted interest" or a "promote" in the real estate industry) is a financial interest in the long-term capital gain of a development. The "carried interest" is given to a general partner (GP), usually the developer, by the limited partners (LPs), the investors in the partnership. It is paid if the property is sold at a profit that exceeds the agreed-upon returns to the investors, and is designed to give the developer a stake in the venture's ultimate success. This serves to align the interests of the GP with the investors by allowing the GP to share in the "upside" of the real estate venture. It also serves to compensate the GP for the substantial risks taken during development of the project and during the period prior to sale of the property. Carried interest has traditionally been treated as capital gains income taxed at favorable capital gains rates.
Read more about Carried Interest
---
Endangered Species Act Reform
The Endangered Species Act dates to 1973, and its legislative intention was, and still is, to provide a program that will protect plant and animal imperiled species from becoming extinct. It is NAIOP's intention to find a balance between this mandate and economic development.
Read more about Endangered Species Act Reform
---
Energy Star
Energy Star is a program created and administered by the Environmental Protection Agency. The program has two components: the Energy Star appliance labeling system, which helps consumers identify energy efficient microwaves, televisions, and other items, and Portfolio Manager, an online tool used to track energy and water consumption in buildings.
---
Like-Kind Exchanges
A like-kind exchange or "1031 exchange" refers to section 1031 of the U.S. Internal Revenue Code. This section provides that capital gains taxes can be deferred in cases of exchanges of property held for productive use in a trade or business or for investment, provided the properties exchanged are comparable ("of like kind"). When the taxpayer ultimately sells the asset, the tax is paid. In commercial real estate, the provision encourages transactions because it enables investors to overcome the "lock-in" effect of tax rules, allowing them to remain invested in real estate while shifting resources to more productive properties or changing geographic locations.
Read more about Like-Kind Exchanges
---
New Markets Tax Credit Program
The New Markets Tax Credit (NMTC) Program was established in 2000 as part of the Community Renewal Tax Relief Act of 2000 and aims to foster revitalization efforts in low-income and impoverished communities across the United States. The NMTC Program provides tax credit incentives to investors for equity investments in a certified Community Development Entity (CDE) whose primary mission is to invest in low-income communities. The credit equals 39 percent of the investment paid out over seven years: 5 percent each year for three years; and 6 percent in the final four years. The NMTC program has been used in conjunction with local efforts to spearhead redevelopment efforts, including commercial real estate development, in many areas.
Read more about New Markets Tax Credit Program
---
Waters of the US
Understanding how the federal government regulates wetlands and other waters has long been a complicated, confusing, and often costly issue for landowners and developers. Recent court decisions and regulatory actions on wetlands jurisdiction have only further exacerbated the issue of which waters bodies are under federal protection and control. This section states NAIOP's position on federal jurisdiction over domestic water bodies and provides recommendations to create a balance between conservation and economic development in the commercial real estate industry.