The scholarships go to graduate and undergraduate students from backgrounds traditionally under-represented in the commercial real estate industry.
Six graduate and undergraduate students from around the country have been awarded the 2022 NAIOP Diversity Student Scholarships.
"NAIOP is proud to invest in the next generation of commercial real estate leaders and contribute toward increasing diversity in the industry through our Diversity Student Scholarship program," said Thomas J. Bisacquino, NAIOP's former president and CEO. "These talented scholars stand out for their passion for commercial real estate, and we're excited to see what's next for their careers."
A panel of commercial real estate experts reviewed applications from dozens of candidates for nearly two months before awarding four graduate students $5,000 scholarships and two undergraduate student $2,500 scholarships. Each scholarship winner will also receive a complimentary registration to attend NAIOP's CRE.Converge 2022, scheduled for October 10-12 in Chicago.
Launched in 2016, the scholarship program provides financial assistance to students from traditionally under-represented backgrounds who study commercial real estate at institutions that participate in the NAIOP University Membership program.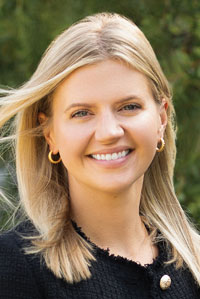 Lauren Czorniak, a graduate student in the Master of Real Estate Development program at the University of California Berkeley and a member of NAIOP San Francisco Bay Area, has more than 10 years of experience in commercial real estate. She currently works for Presidio Bay Ventures as a development intern. Prior to that, she worked as a commercial real estate advisor with CBRE in San Francisco, where she closed more than 250 leases representing $1.2 billion in total lease volume.
Czorniak is a 2022 graduate of the NAIOP San Francisco Bay Area Young Leaders Program and was selected as a recipient of the 2021 NAIOP and Prologis Inclusion in CRE Scholarship.
Czorniak's ultimate career goal is to develop successful projects focused on sustainability and design that will improve the Bay Area and its residents' lives for the better.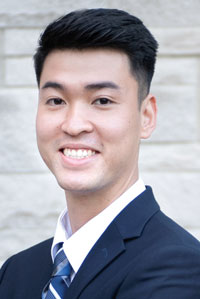 Quang Nhat Linh Nhan is a graduate student in the Master of Business Administration program with a major in supply chain management at the Indiana University Kelley School of Business and a member of NAIOP Indiana. He is president of the System and Operations Management Association at the Kelley School of Business.
Since 2019, Nhan has served as a supply chain specialist for Future Motion, which develops personal digital vehicles. He helped lead the setup of a new production line that generated $28.5 million in revenue.
Nhan previously worked as a senior consultant intern in the Chicago office of Ernst & Young's supply chain practice. After graduation, he will continue to work at Ernst & Young as a senior consultant.
Nhan's long-term career goal is to create better living conditions for people in lower-income communities. To achieve that goal, he wants to invest in fast-growing areas with underrepresented groups primarily living in multifamily properties.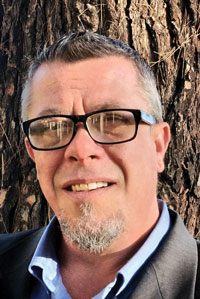 Scott Nunes is an undergraduate student at the University of California San Diego pursuing a Bachelor of Science with a major in real estate and development. He is a member of NAIOP San Diego.
Nunes, who is a single parent with degenerative conditions that affect his sight and mobility, worked as an intern for real estate broker Mayram Kavosi in San Diego. He found leads, wrote contracts, and learned databases related to listings and taxes. He also wrote lease options for purchases and worked with industrial leases.
His previous work experience includes being a division sales leader for 24 Hour Fitness, where for more than five years he was ranked in the top 10 producers worldwide among a salesforce of 5,200 people.
His ultimate career goal is to develop multifamily housing, as well as to build projects on one of the Kumeyaay Indian reservations in San Diego County.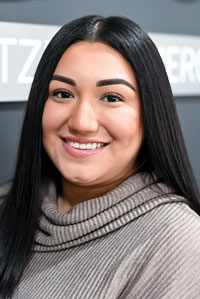 Jacqueline Serna recently earned a Bachelor of Science in business administration with a major in commercial real estate and marketing from Marquette University and is a member of NAIOP Wisconsin.
She is a real estate analyst for Northwestern Mutual, where she will focus on underwriting and analytical support. She previously worked as a brokerage and research intern for SVN | Hintze Commercial Real Estate. She also worked as a research intern for Colliers International.
Serna's ultimate career goal is to be a successful real estate investor.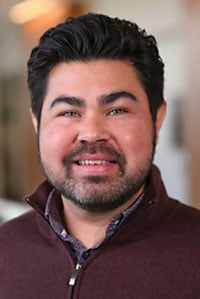 Pedro Vazquez is a graduate student in the Master of Real Estate Development program at Auburn University and a member of NAIOP Alabama.
Since 2015, he has worked as the senior manager of real estate for Guitar Center Inc., where he oversees site selection as well as new store development, relocations and lease negotiations. Among other duties, he manages six brokers across the U.S. and cultivates landlord relationships. He previously worked as the director of real estate and development for Menchie's global headquarters, where he performed market analysis and site selection work, including on-site visits. After graduation, Vazquez says he would like to build sustainable housing and retail developments in overlooked and blighted neighborhoods.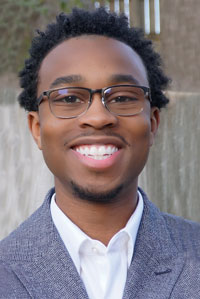 Corban Williams is a graduate student in the Master of Science in Real Estate Development and Master of Science in City and Regional Planning dual-degree program at Clemson University and a NAIOP Member at Large. He worked as a project manager intern for Construction Dynamics, where he learned the basics of the construction process, including how to bid on projects and basic estimating strategies. His site experience includes working on the Brookland Baptist Church Educational Center in Columbia, South Carolina, the Close-Hipp Building for the University of South Carolina, and the Orangeburg-Calhoun Technical College Nursing Building. Williams is a certified LEED Green Associate.
He previously worked as a field engineer for Turner Construction, where he assisted with construction processes and aided the project management team as well as the field management team both on-site and in the office.
Williams' post-college career goals include working with an affordable housing or community-based development firm to further understand how the commercial real estate industry can continue to enrich the built environment. Additionally, he says he would like to find alternative sources of funding to support community-based enterprises within municipalities and better incorporate them within mixed-use developments across the country.
Trey Barrineau is the managing editor of publications for NAIOP.