Strong industrial demand translates into rewarding investments for those willing to take on the risks.
As demand for space and rents jumps for last-mile warehouses in markets like northern New Jersey and New York and the availability of land shrinks to historic lows, developers are turning to long-neglected brownfields sites — some overlooked for 20 or 30 years. Leading practitioners advise that, in this hot market, it is essential to assemble an A-team, then proceed with caution. Brownfield projects come with extraordinary risks, but well-executed projects will yield benefits for investors and communities.
Developer Jeff Milanaik, a partner for the northeast region with Bridge Industrial in Parsippany, New Jersey, is well-versed in the highs and lows of brownfields-to-warehouse conversions. He brought in his first brownfields redevelopment in 2015 in Union, New Jersey, and his second project was the firm's 103-acre ePort Logistics Center in Perth Amboy, New Jersey. That site was originally home to American Smelting and Refining's copper smelting facility, which closed in the late 1970s. The site was contaminated by slag, a byproduct of the smelting process, as well as other volatile pollutants.
"Since then, we have completed 12.5 million square feet of space worth in excess of $3 billion," he said.Bridg
Bridge also purchased a former Ingersoll Rand site in western New Jersey, where over 4,000 people were once employed. It has been vacant since the late 1970s. Over the past two years, the site's 380 acres have been transformed, with almost 4 million square feet of logistics facilities employing hundreds of local residents.
But given Milanaik's experience in the business, he still urges caution to those approaching this development niche.
"I don't breathe easy until the project is out of the ground because the surprises are always in the ground," he said.
Competition Heats Up
Milanaik said he first looked at many of the sites he is dealing with today 10 or 15 years ago.
"They are no different today than they were back then," he said. "The only difference is that the market has caught up with them, and a developer can now spend the dollars to remediate them."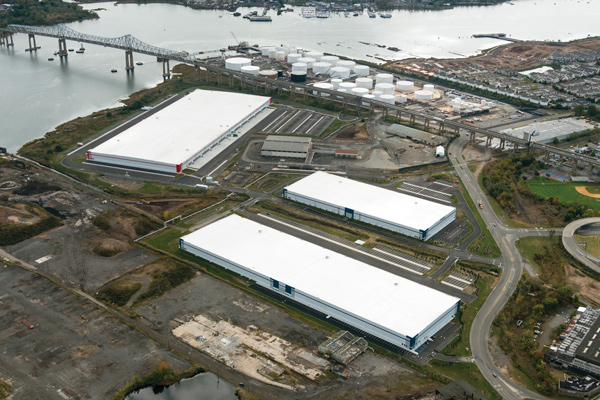 He said his firm is paying considerably more for contaminated ground today than it was for greenfield parcels just a few years ago.
"It is the function of the market," he said. "In northern New Jersey right now, the supply of new Class A distribution space is under 1% for spaces over 300,000 square feet. No question, this raises rents, but then when you go out to do your next project, the price of land has increased significantly, so it is challenging."
Peter D. Downham, LSRP, principal scientist with Roux, an environmental consulting and management firm in Islandia, New York, agreed that the market is highly competitive.
"We are seeing our clients take risks that they probably would have passed on five or 10 years ago because the market is pushing them to do it," he said. "Companies are taking on significant environmental liabilities. The market for us right now is the last-mile industrial site." Roux is seeing the last-mile market spread down from northern New Jersey toward Philadelphia and into the Lehigh Valley area of Pennsylvania. He said that there is strong demand for large sites, but many of those have an environmentally checkered past.
Wanda Chin Monahan, an attorney who specializes in brownfields, characterized the market as a frenzy for properties right now, particularly those that lend themselves to light industrial use.
States Work More Closely with Developers
Realizing the economic opportunities generated by industrial demand, states are providing more incentives to redevelop brownfields. According to those interviewed, some of the states that are particularly good at working with developers on brownfield redevelopment are New Jersey, New York, Connecticut, Massachusetts and California.
Downham said New Jersey has made significant progress in cleaning up brownfield sites through its LSRP or Licensed Site Remediation Professional (LSRP) program. This program removed some of the hurdles by streamlining the Department of Environmental Protection (NJDEP) review process. Specifically, primary remediation oversight responsibility was transferred from the NJDEP to private-sector LSRPs. They, in turn, are overseen by a 13-member Site Remediation Professional Licensing Board.
"Now the LSRP is able to make decisions in real time as data is being received, rather than having to rely on the DEP," Downham said. "It allows the redevelopment of these sites to be undertaken more quickly and efficiently while still remaining protective of human health and the environment."
Brownfields vs. Superfund Sites
What's the difference between a brownfields site and a Superfund site? Brownfields are usually abandoned industrial and commercial facilities that are suspected of having contaminants in the soil or the groundwater. The Comprehensive Environmental Response, Compensation and Liability Act (CERCLA) — informally called Superfund — allows the EPA to clean up the most contaminated sites in the U.S. It also forces the parties responsible for the contamination to either perform cleanups or reimburse the government for EPA-led cleanup work. When there is no viable responsible party, Superfund gives EPA the funds and authority to clean up contaminated sites. Some of the more infamous Superfund sites include Love Canal, New York; Tar Creek, Oklahoma; Pearl Harbor Naval Complex, Hawaii; and Gowanus Canal, New York.
Similar programs have been implemented in Massachusetts and Connecticut as well. Since the program was enacted in New Jersey in 2012, the state has successfully closed between 15,000 and 20,000 sites.
While New York doesn't have an LSRP program, those interviewed said the state is nevertheless highly effective in working with the private sector to clean up brownfield sites.
"The state of New York and its regulatory officials really understand the value that real estate development can bring to a brownfields site, and their program is highly effective in getting the private sector to clean up brownfields sites," said David Gockel, PE, president and CEO of Langan in Parsippany, New Jersey, which provides engineering and environmental consulting services. "New York State has made a significant investment in the redevelopment of brownfield sites; in fact, there have been independent studies that show that through New York's efforts, it is generating $3.44 in tax revenue for every dollar spent on brownfields redevelopment."
Milanaik said the municipalities he works with are highly receptive to getting brownfield sites cleaned up and back on the tax rolls.
"They typically have two questions for us," he said. "The first question is: 'Are you for real?' That's because people have been coming into their offices for years telling them that they can clean up a particular site — but it doesn't happen. The second question is: 'How fast can you bring us jobs?' So now we are in the economic-development business as well as the brownfields-redevelopment business."
Legal Liabilities Abound
According to Monahan, despite strong demand and a more receptive regulatory climate, there are still legal liabilities that the developer must shoulder.
"There have been legal statutory changes and there have been improvements in the science of investigating and remediating contaminants that have made brownfield redevelopment a little less risky for developers," she said.
She noted that statute and regulation changes in recent years tend to provide more protections to municipalities than real estate developers. For example, a town that has a gas station with tanks leaking fuel into the soil will now receive more protection when taking over the property.
"Twenty years ago, if the town foreclosed on the property, it would then be considered the owner and considered the liable party," she said. "Now, certain exemptions have been made to protect townships so that they can get a level of control of the property without risking exposure to environmental liability."
Once the town does get control, it can market the site to private developers who might be willing to take on the responsibility for the site and factor in the cost of remediation in redeveloping it.
"It's a win-win for everyone," Monahan said. "The town gets the contamination cleaned up and the property back on the tax rolls. There will be short-term construction jobs and long-term jobs once the site is redeveloped. And as the property is redeveloped, the developer will profit as well."
In New Jersey, if you are not the responsible party for the contamination and you want to clean up a property, you can be covered with an innocent party's defense, according to Milanaik.
"It is tricky," he said. "On one hand, you are not responsible for anything that existed on the site, but then if something is found that no one knew existed on the site, you could technically become liable. How we protect ourselves against that is to work with a reputable insurance company and get a pollution liability policy. No policy will protect you from anything that existed on the site — you have to identify and quantify what is there."
Choosing the Right Environmental Consultant
Once a potential brownfields site is identified, the first step is to have an environmental consultant study it to determine if a project is possible, according to those interviewed. Developers need "an experienced professional who does this type of work — day in and day out," said Monahan. Whether the project is a corner gas station or a 400-acre former industrial manufacturing site, the steps are the same; it is just the scope of the project that is different.
It is important that the consultant perform a Phase 1 Environmental Site Assessment (ESA), which researches the site's current and previous uses. The consultant must review all the relevant records and databases and conduct the site inspection looking for red flags such as pipes that go nowhere, stained soil, distressed vegetation or trenches, to name just a few.
Monahan said if the consultant discovers soil discoloration, for example, it is deemed an "area of concern." Soil sampling must be done to investigate the discoloration. If the tests come back negative, that potential area of concern can be ruled out. If it comes back positive, the consultant needs to find out the extent of the problem.
Because many of these sites have been studied repeatedly by developers over many years, there is work by other consultants that can be examined, Monahan said.
"However, you have to look at this work with a critical eye," she said. "The prior consultants might have missed something important."
What the consultant is trying ultimately to achieve, she noted, is a range of cost estimates for each area of concern. That gives the developer a strong idea of the worst-case scenario.
Suppose an area of concern will cost between $2 million and $5 million to remediate. In that case, the developers must consider the impact on profit if they must spend the entire $5 million.
Technology to the Rescue
Technology is playing a significant role in getting brownfields sites cleaned up and back on the tax rolls. Monahan said technology has progressed to such a point that the consultants who do the preliminary investigation of the site can be much more diagnostic in terms of the nature, scope and extent of any contamination at the site.
"Uncertainty is a death knell for developers," she said. "The more we can narrow that gap, the better."
EPA Launches Superfund Redevelopment Mapper
The U.S. Environmental Protection Agency (EPA) recently launched the Superfund Redevelopment Mapper, a new GIS-based tool to help governments at all levels, along with developers, community development organizations and others, explore reusing and redeveloping land on or near Superfund sites.
Even after they are cleaned up, many Superfund sites sit idle or vacant with few or no benefits for the communities they are near. This new tool helps position these properties for revitalization and beneficial use as resources for a community. Superfund sites in reuse can grow local economies and create jobs. These uses include commercial, industrial and residential development.
The tool provides users with site locations and key information highlighting site features and characteristics of the surrounding area. Existing GIS layers can be added to the tool, allowing users to customize their site evaluation criteria, such as income levels, unemployment, land features and much more.
The Superfund Redevelopment Mapper was developed to ensure that Superfund site cleanups lead to more properties being returned to uses that benefit communities.
To learn more, visit epa.gov/superfund-redevelopment/superfund-redevelopment-mapper.
Although technology has greatly improved to help developers better anticipate the costs and time involved in remediating sites, the EPA has identified major new contaminants that it is concerned about. Two of these are perfluorooctanoic acid (PFOA) and perfluorooctane sulfonate (PFOS). They are widely used and studied chemicals in the PFAS group. This could lead to the identification of more brownfield sites.
Funding Brownfields Redevelopment
When it comes to paying for brownfields redevelopment, Milanaik suggested working with institutional investors willing to tolerate some risk. There are also grants and incentive programs available to help with brownfields remediation both at the federal and state levels. The EPA offers a list of brownfields cleanup grants, and many states have their own programs. The Infrastructure Investment and Jobs Act, which was signed into law in November, could provide about $21 billion for brownfields and Superfund site cleanup as well. It would also provide $1.5 billion to scale up community-led brownfields revitalization.
While some observers say this bill is a drop in the bucket, Gockel sees the bigger picture.
"About 20% of the money in this bill will go to projects like roads, bridges and railroads," he said. "Much of it will yield enhancements of infrastructure that will bring many more brownfields sites to market. Suddenly an infrastructure improvement is going to make many brownfield sites more valuable. Now, the historic premium on that site associated with its environmental cleanup can be overcome because of the transformation in value created by an adjoining infrastructure improvement such as a new roadway."
Getting Started in Brownfield Redevelopment
For companies that are just beginning to look at brownfield redevelopment, here are tips for keeping a deal on track:
Consider the timeline. Downham urged anyone new to the business to do their due diligence on a site from both an environmental and geotechnical standpoint. Go beyond the normal Phase 1 Environmental Site Assessment and evaluate all future environmental liabilities.
"Determine how long you will retain liability on the site and look at how long it will be before you can put a shovel in the ground to start the redevelopment process," he said. "After acquiring the land, if you get bogged down in environmental remediation that prohibits redevelopment, you are not able to get a return on your investment."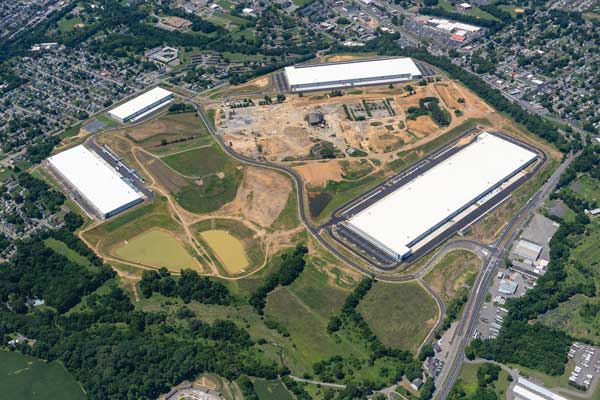 He said that on some sites his firm is working on, remediation could take between 12 to 18 months before redevelopment can start.
"Working closely with the development team, we are always looking for ways to allow for redevelopment of a site to begin while still implementing remedial actions to address both soil and groundwater impacts," he said. "Ultimately, communication and planning is key to allow for a successful project."
Assemble an A-Team. Milanaik noted that there is a real opportunity for value creation in the brownfield redevelopment business, but a developer needs to put together a "best in class" team.
"Bring in a great attorney for approvals and for handling environmental issues," he said. "Put together the best environmental firms, the best geotechnical engineering firms."
Listen to the pros. Attend NAIOP meetings and talk to people with brownfield remediation experience, Gockel said.
"Network with the NAIOP membership," he said. "NAIOP is an organization where people are glad to share their experiences. Many members have real war stories they will be glad to share with others."
Ron Derven is a contributing editor for Development magazine.
How Brownfields are Cleaned Up
The U.S. Environmental Protection Agency (EPA) has identified these as the most common methods for cleaning up brownfields and other contaminated sites.
Excavation. Contaminated soil is dug up at the site and transported to a landfill for treatment or disposal. Clean soil or other material can be used to fill the excavated area.
Tank removal. Soil contaminated with fuels is dug up, along with any underground storage tanks and pipe systems. The soils under the tanks can then be examined for contamination and removed if needed.
Capping. The placement of a barrier between the surface soil and contaminants, usually a geotextile, a layer of clean soil or both. Capping protects areas of cleanup, reduces exposures and prevents the spread of contamination.
On-site or in-situ treatment. Chemicals are injected into the soil to break down contaminants or convert them into less harmful substances. Binding agents can be used to solidify or stabilize the soil to prevent contaminant movement.
Bioremediation. Naturally occurring or adapted microbes are introduced at the site to consume organic pollutants. Active management at bioremediation sites includes adding nutrients, oxygen or chemicals that release oxygen to increase microbial growth. This allows them to degrade the contaminants over time to water, gas or less harmful or toxic substances.
Phytoremediation. Plant root systems release substances that help plants neutralize, stabilize or increase microbial degradation of contaminants in contaminated soil or water near roots. Select plants can also take up contaminants through their roots, reducing soil and water contamination over time.
Lead and asbestos abatement. Lead and asbestos are inspected and removed by licensed contractors who must undergo specialized training.
---
NAIOP's Newest E-Book: Best Practices in Cold Storage Facility Development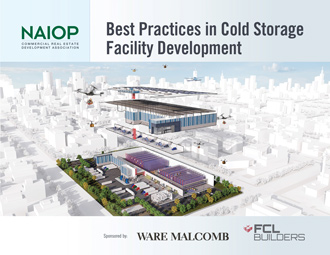 Cold storage development is not for the faint of heart — it is complex, expensive and requires high-level expertise. This niche property type has been getting more attention due to the increasing demand for temperature-sensitive goods including online grocery orders, meal kits and pharmaceuticals. The growth in cold storage has become so great that speculative cold projects, unheard of five years ago, have become increasingly popular. To serve as an introductory guide to the topic, NAIOP has released a new e-book, "Best Practices in Cold Storage Facility Development."
Industry experts from Ware Malcomb, FCL Builders and Cold Summit Development offer their latest insights along with specific design and construction considerations for build-to-suit and speculative projects, including Ware Malcomb's new Cold Ready prototype. This 40-page e-book features over a dozen illustrations and covers topics such as predevelopment, site planning, building envelopes, insulated mental panel walls, roofs and racking.
To purchase a copy, visit www.naiop.org/coldstorage