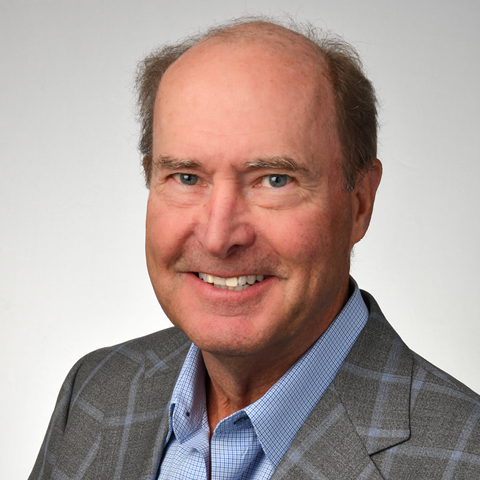 The NAIOP Research Foundation announces the appointment of Jim Ryden as a NAIOP Research Foundation Governor. Individuals who demonstrate their commitment to the Foundation's mission by making a substantial contribution to its endowment fund are invited to accept this lifetime distinction.
Ryden is CEO of Ryden Investments, LLC, based in Las Vegas. His career spans more than 35 years in industrial real estate, formerly serving as co-CEO of Space Center, Inc., a national industrial real estate owner/developer with 20 million square feet of logistics real estate.
He has been a NAIOP member since 1997 and is a past chair and longtime member of the Industrial Development I National Forum. Ryden is a member of the NAIOP Southern Nevada chapter.
"I'm pleased to recognize Jim's commitment to the Foundation, and I have no doubt he will help continue to build on the Foundation's role as a critical source of thought leadership in our industry," said Jennifer LeFurgy, Ph.D., executive director of the NAIOP Research Foundation. "Our Governors help shape the practical, forward-looking studies published by the Foundation that help to advance the commercial real estate industry, and we're grateful for their generosity and support."
The NAIOP Research Foundation was established in 2000 as a 501(c)(3) organization that accepts tax-deductible contributions. Its mission is to provide practical research and education that allows commercial real estate owners and developers to successfully capitalize on new trends and address challenges in the industry. Recent reports include "Diversity, Equity and Inclusion in Commercial Real Estate: Best Practices and Common Challenges;" "Hybrid Work and the Future of Office: Adapting to a New Paradigm in Occupier Demand;" "Designing for Wellness in Distribution Centers;" quarterly space demand forecasts; and the annual study on the economic impact of commercial real estate.