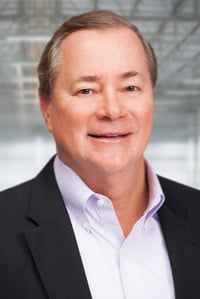 A Greek philosopher is credited with the phrase "change is the only constant in life," and over the past three years, we can all agree that change has been rapid and unyielding.
The pandemic set in motion an unprecedented chain of events, first with a severe impact on the economy followed by a rapid but uneven recovery. An influx of money to businesses and consumers, provided by the government to support immediate financial needs during the pandemic, contributed to inflationary pressures unlike anything we've seen in four decades. Throw in a struggling supply chain and it's the perfect storm — one from which we're all seeking relief.
As a result of these economic challenges, the U.S. is heading toward a potential recession and all that comes with it — stagnant job growth, tougher access to capital and a lot of uncertainty. While we're all keeping an eye on whether we'll officially enter a recession or just see a significant slowing, NAIOP members are weighing in with their own viewpoints.
Twice each year, NAIOP publishes the CRE Sentiment Index. It's designed to predict general conditions in the commercial real estate industry over the next 12 months by asking industry professionals to predict conditions for their own projects and markets.
The most recent index from the spring (the fall index will be released shortly after this magazine publishes) reflects respondents' expectations that industry conditions will improve slightly over the next year, although not without concerns about the effect of rising interest rates on capital markets and real estate valuations.
Reflecting recent inflation, respondents are more pessimistic about construction costs than in any previous survey and expect the cost of labor and materials to continue to rise at a record pace.
Compared to the fall 2021 survey, respondents noted greater concern about the effects of inflation and how rising interest rates could affect real estate valuations and the availability of financing. Expecting a contraction in lending, their outlook on the availability of debt contracted, largely fueled by anticipation of rising interest rates.
On a positive note, respondents were optimistic that occupancy rates will continue to improve, and that face rents and effective rents will rise as building owners pass some cost increases on to tenants. Sixty percent of respondents say they expect to be most active in projects or transactions related to industrial properties over the next year, followed by multifamily and office. Few respondents indicated that they expect to be most active in retail properties.
As the economy continues to shift, you can look to this informative publication as a bellwether on what your fellow commercial real estate practitioners are experiencing today, as well as their expectations for what's to come.
Internally, NAIOP has been experiencing changes as well, with the retirement of President and CEO Tom Bisacquino after 33 years with the association. Tom's legacy and influence are immeasurable, and we'll miss his leadership and enthusiasm.
Our board wholeheartedly selected Marc Selvitelli as NAIOP's president and CEO (only the fourth since it was founded in 1967), and he's had a busy introduction to the role as he begins traveling across North America to meet with our chapters and volunteer leaders. He's eager to hear from each of you about what you see for the future of our organization, and I hope you'll take the time to get to know Marc and see why our board knew he was the right person for the job.
If you're one of the more than 1,300 attendees registered for CRE.Converge October 10-12 in Chicago, I plan to see you there.

Jeff Milanaik, Partner, Northeast Region –
Bridge Industrial
2022 NAIOP Chair