Discussions at NAIOP's CRE.Converge Virtual 2020 revealed optimism for the future despite current challenges.
The COVID-19 pandemic has created challenging conditions for commercial real estate, particularly for speculative projects and for sectors that are more exposed to cyclical risk. However, it has also created opportunities, particularly as the economy emerges from the crisis.
Both aspects of the pandemic were a major focus of discussion during NAIOP's CRE.Converge Virtual 2020, held in October.
A Period of Transition for Retail
Compared to industrial activity this year, "it's been a tougher year overall in retail, although it shows signs of great activity lately," said John Morris, executive managing director, Americas industrial & logistics and retail leader at CBRE. "In late September we saw the best transaction week we've had since last year."
Wade Achenbach, executive vice president of portfolio management for Kite Realty, explained that not all retail is created equal. While already struggling shopping malls were hit hard by COVID-19 closures, open-air shopping centers were performing at their peak before the pandemic and continue to have the highest small-shop occupancy in the history of the sector.
However, during the second quarter of 2020, retail trade was among the hardest-hit areas by U.S. annualized GDP growth, according to CBRE research. Total retail sales fell 8.1% in that quarter, the largest decline since 2009 during the global financial crisis.
Approximately 9,000 national and large retailers announced bankruptcies this year, part of a longer-term restructuring of the retail business — the number was twice that in a year just five years ago, according to Morris. CBRE research shows the early economic recovery as V-shaped with retail sales bouncing back before plateauing, driven by the e-commerce surge and economic stimulus.
"This is definitely a period of transition," Morris said. "It's also a period during which changes are very local, very market-driven, very region by region, city by city, urban vs. suburban."
The future of retail is "retail reimagined," Morris said, with retailers using multiple channels to provide customers the ability to shop, experience and return products anytime and anywhere.
CBRE's "retail reimagined" concept leverages data to make smarter decisions — viewing retail stores and distribution facilities holistically, not as separate entities, in order to build optimized, aligned networks. CBRE asserts that successful omnichannel strategies are designed around the customer while also adapting to specific market conditions and scenarios.
E-Commerce Boom
The brightest spot in retail since the start of the pandemic has been the explosion in e-commerce activity.
"If there was a person who had not shopped online before the pandemic, that person doesn't exist now," said Rene Circ, senior managing director and COO of GID Industrial at GID Investment Advisers LLC. He noted that e-commerce sales grew by 44.5% year over year in the second quarter of 2020 and now make up 16.1% of total sales. Even brick-and-mortar retailers are relying more heavily on e-commerce to sustain themselves.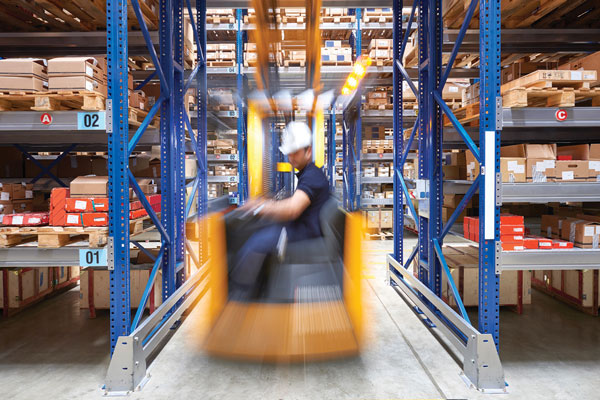 "What we've seen over the years is an extreme change when you're talking about what distribution networks look like," said Matt Powers, executive vice president of retail and e-commerce distribution with JLL. Ten years ago, most retailers had a dedicated distribution network in place. The standard has been set for next-day and same-day service, and for companies to maintain market share, they have to meet that demand.
Over the past 10 years, many big retailers have made plans to meet increasing e-commerce demand. However, the rush of pandemic-related orders overwhelmed them.
"As good as the plans were that those companies made, those companies are at volumes three or four times what they'd usually see on certain items," said Chuck Graefen, senior director of distribution support with KeHe Distributors. "In February, March and April, we saw incredible volumes. You couldn't forecast anything in March and April."
While things have leveled off, Graefen said they're still seeing twice the normal volume for certain items, causing his company to adjust constantly.
"COVID has accelerated (companies') five- to 10-year plans to two- to three-year plans," Powers said.
And while some retailers see their brick-and-mortar store footprint as an opportunity for a last-mile hub, panelists pointed out that those stores are built only to house in-store inventory, not significant amounts of stock.
"So just because you have a store in downtown Chicago, that doesn't mean you have a fulfillment center in downtown Chicago," Powers said.
One challenge for e-commerce is that the industry is changing so quickly, it's forcing tenants in distribution centers to change just as rapidly, said Adon Panattoni, CEO of Panattoni Development Company.
"You're trying to get in front of opportunities as a developer/investor," he said. "An eight-acre site you thought would work a few years ago now doesn't work anymore."
Another challenge for industrial developers and investors has been securing the community support needed for a successful project. Entitlements are critical.
"When they hear about a distribution center, they think of a 1970s-era truck terminal with constant traffic," said Powers.
The speakers agreed there is an opportunity for the development and brokerage community to convince local governments that these facilities can benefit communities.
"I've seen positive headway in a lot of communities, but it's going to take a concerted effort," Powers said.
Labor is another major issue for e-commerce.
"Retention is the No. 1 challenge in our company," Graefen said. "That's part of why we're investing so much into automation. We're also modifying the amenities in our buildings to make them more appealing to today's workforce."
Changes in Office Designs
The pandemic has accelerated several trends in office design that had started to emerge before 2020. Those include touchless technologies and health-conscious design.
"On the design side, we are seeing clients who were just starting construction saying, 'Time out, I want touchless toilets,' which by the way are very expensive, 'I want touchless doors,' which are also expensive, 'I want to crank up the mechanical system, I want UV everywhere,'" said John Adams, Southwest regional managing principal at Gensler. One client "completely redesigned the cafeteria so you don't have to touch anything. You get your food delivered to this little cubby that opens up on its own. It will be really interesting see best practices develop."
Tenants' desire for improved air quality is stoking interest in indoor-outdoor workspaces, said Robert Paratte, executive vice president for leasing and business development at Kilroy Realty Corp. Those spaces include sheltered balconies or rooftop decks that are the size of conference rooms, as well as building lobbies and meeting rooms with large windows that can be opened.
The need to provide cleaner air, less dense environments and other measures to prevent disease spread is also prompting developers to rethink some design fundamentals, such as how many elevators should be included in a new high rise to safely and efficiently move workers to their offices.
Future Demands for Office Space
While workers' reactions to the sudden shift to remote work are mixed, CRE.Converge panelists agreed that 2020 has made one profound change to American work culture: The 9-to-5 workday is part of the past.
"Employers have learned through this crisis, and I think it's good that people don't want to work 9-to-5. I think that was generational," said Kevin Smith, executive managing director at Cushman & Wakefield.
Big tech companies started the trend of allowing talent to alter their working hours to match the times when they could be most creative and productive, as well as accommodate other aspects of their lives. Expanded technology adoption and this year's crash course on how to telework has convinced other Americans and their employers of the benefits of a nonconventional work schedule.
As a result, CRE owners will need to adjust building operations to accommodate longer arrival and departure windows, and longer stretches of the day when tenants will need full building services.
All of 2020's turmoil, however, has not halted demand for office space. In Gensler's "U.S. Work From Home Survey 2020," 70% of respondents said they wanted to work three or more days per week in their employer's office. Meanwhile, market activity this year has demonstrated employers' continued interest in securing prime office space.
"We have seen during the COVID period some major leases signed on behalf of tech firms," said Kevin Bender, managing director at JLL. "As we hear of so many tech firms looking at long-term incorporation of some of these work-from-home strategies, at the same time, they are being very opportunistic in real estate deals."
In addition to securing expanded or choice space, tenants are looking to execute certain strategic goals. Some companies, for example, have decided to split their operations among multiple properties to accommodate employee preferences for work locations, to take advantage of tax opportunities, or to mitigate against business interruptions. That trend is creating opportunities for some suburban locations and smaller cities. Meanwhile, demand for office space in major urban centers persists.
"Companies are locating in urban areas because that's where the talent is," Paratte said.
As long as young, highly educated employees from top universities want to work in the city, companies will continue to locate there. Paratte said Kilroy interviewed some of its clients about their location preferences.
"The feedback was interesting," he said. "They said they are looking at some suburban locations due to some employee requests to do so. But some recent graduates may not want to work in suburban locations."
Al Pontius, senior vice president, national director, office and industrial divisions with Marcus & Millichap, pointed to the choices that millennials are making as the largest segment of this cohort moves into their 30s and begins to establish families.
"As much as anything, this is a demographic discussion," he said. "Your residential market is in many ways a forward indicator of what we might expect in office's future — affordability, value and convenience — I am going to argue that these are now showing up more extensively in a suburban format."
Pontius also said that offices will face some challenges in the one- to two-year horizon. However, he also noted "the arguments are pretty powerful that office is going to be back."
Citing Gensler's "U.S. Work From Home Survey 2020," he noted that just under half (44%) of workers surveyed do not want to work any days at home at all. Pontius pointed out that there are a lot of people who don't have a perfect at-home work environment and want the ability to go into the office to work.
Marie Ruff and Brielle Scott are senior communications managers with NAIOP. Betsy Rosso is a writer and editor based in Arlington, Virginia. Linda Strowbridge is a freelance business writer based in Baltimore.
---
Realities of the Infill Market
The flourishing e-commerce sector is driving demand for industrial space, and that demand is now extending from the massive, port-side logistics facilities to last-mile distribution centers tucked into communities. A panel discussion at CRE.Converge Virtual 2020 dissected some of the opportunities, challenges, tenant needs and emerging trends in the bustling niche of infill, industrial developments.
Infill environments pose extra challenges. "The environmental aspect of infill redevelopment is always there, and it has to be part of your core competency," said Drew Hess, regional senior vice president for Duke Realty. In addition to thoroughly identifying and remediating environmental issues, developers must also be ready to address uncertainties and challenges involving entitlements, utilities and other site issues.
Developers need to be good neighbors. Although residents are often pleased to see jobs created by these facilities and are willing to accommodate some changes to their communities, developers need to engage extensively with neighborhood groups and work to address their major concerns, such as traffic, noise and sightlines.
Templates can be challenging, flexible and small. The facilities that many tenants want on infill sites can also be challenging from a financial perspective. Increasingly, companies (other than Amazon) that are looking to set up a last-mile center want a 100,000- to 150,000-square-foot facility with 25-30 docks and excess parking — in other words, a comparitively small building with significant functionality and a fairly large site.
Yard space is prime. Faced with increased needs to park trucks and trailers, tenants seek out facilities with ample yards. In some instances, tenants will compromise on the age or location of the facility in order to get sufficient yard space. In other facilities, owners are netting increasingly healthy lease fees per parking stall or square foot of yard space.
Costs and leases keep rising. The demand for more distribution facilities, especially near population centers, has driven land prices higher and challenged developers to secure sites. Even brokers who quietly approach landowners in hopes of securing off-market purchases have often found themselves facing competitive bids. The other side of the balance sheet, however, is also increasing. Lease rates, especially on the West Coast, are continuing to climb, and tenants are willing to pay higher rates for highly desirable facilities that can be built quickly.
There is wisdom in not developing. Many cities have ample stock of under-demolished, under-utilized real estate that could, in theory, be used for infill development. However, sometimes the smartest business move is to leave the property alone. "Sometimes you can't replicate these Class B and C facilities," said William Lu, senior vice president at CenterPoint Properties. For example, his company purchased a 1 million-square-foot facility from JC Penney in Los Angeles with the intention of redeveloping it. "But we were able to get a much better return by just re-leasing the building the way it is and cleaning it up a little bit," he said.
Prepare for a greener future. While the adoption of electric vehicles for personal or corporate use is still an emerging trend, some industrial developers are already outfitting new properties to support electric vehicle chargers and onsite renewable energy generation.
By Linda Strowbridge
---
Steve Forbes Sees Reasons for Optimism in CRE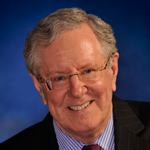 In a special CRE.Converge Virtual 2020 keynote exclusively for NAIOP National Forums members, Steve Forbes, chairman and editor-in-chief of Forbes Media, shared some reasons for the commercial real estate industry to be optimistic about the future.
Big changes in health care. Forbes sees more specific-purpose offices, not just open space, but geared to biosciences and health care. In health care, there is a continued push for transparency, more competition from new online health companies, and the proliferation of price-comparison tools for common procedures.
A renaissance of small-business formations. This used to be a great source of strength in the U.S., and it added vibrancy to the economy, he said. In recent years, startups were reviving until the pandemic hit. Forbes said the biggest number of startups by ethnic group came from the Latino community — they have established about three times as many startups as any other group. For the first time in decades, there's been a real pickup in business start-ups by Black entrepreneurs, too. "Once they're out of the home, (small businesses are) going to want space — it might not be much, but they will want space."
Cheaper, safer energy sources. "What if the energy cost for your building was little to none?" Forbes said. He outlined two new sources of energy that will become cheaper and more widely used in the next decade: Molten salt nuclear power and nuclear fusion power. He called them "safer, more easily scalable and far more versatile" than the options used today.
By Brielle Scott
---