Outstanding young members share what's gratifying about the commercial real estate industry.
A career in commercial real estate can involve long stretches of hard work followed by a momentous success — landing a multimillion-dollar deal, completing a major project or finding a solution to a client's needs — but some of the most appealing aspects of working in this industry are found in the day-to-day.
NAIOP talked with the five recipients of its 2019 Developing Leaders Award to find out what they consider the most significant project or accomplishment of their career thus far, as well as what they believe to be the most rewarding aspects of their work. The Developing Leaders Award winners were honored in October at NAIOP's CRE.Converge 2019 in Los Angeles in recognition of their remarkable professional accomplishments, strong leadership and significant community involvement.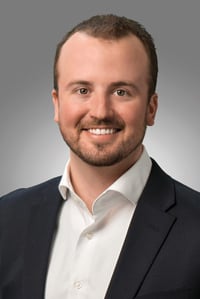 Nate Erickson
Significant project or accomplishment:
"I'm most proud of my role at Transwestern in Minneapolis, where I was recruited to help lead and grow the industrial group. Our leadership has supported our team to pursue new business relationships, recruit additional team members, put us in positions to succeed and be the face of the brand locally. That's been very gratifying, especially at this stage of my career."
Rewarding aspects of the job:
"I enjoy creating relationships and gaining the trust of my clients. The most rewarding aspect is getting a phone call I wasn't expecting from a client or a referral with a real estate challenge that needs to be solved. That tells me I did my job well, they trust me, and they're willing to put their business in my hands. That sense of responsibility and trust reinforces my drive and dedication to them."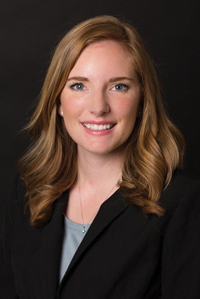 Elizabeth Goodwin
Significant project or accomplishment:
"My most significant professional 'win' was being on the team that was awarded Nashville's new minor-league baseball stadium. We worked for months on the procurement and then successfully completed the project in less than a year. The ballpark project was significant because it proved to me and others that I am capable of working under high pressure to deliver a top-quality product. It was a high-profile project that exposed me to many different parts of the industry and politics within Nashville. After this success, I began to take on more leadership roles inside and outside my company."
Rewarding aspects of the job:
"The most rewarding aspect of project management is seeing the project near completion when you know that it was a success and that the client is happy. I also enjoy building a team and working with my teammates."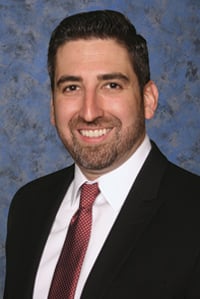 Matthew Hoyt
Significant project or accomplishment:
"The most significant accomplishment in my career was being named NAIOP Southern Nevada's Associate Member of the Year in 2018. There have been many fun projects that I've worked on that are memorable, but nothing like getting recognized by leaders and peers in the industry."
Rewarding aspects of the job:
"The most rewarding aspect of my job is the flexibility in my daily schedule and knowing that I won't miss important time with family. When I chose a career in CRE, flexibility of schedule was a primary factor. Las Vegas is a 24-hour town, and it would have been easy to follow a career path that didn't provide for time off during holidays or even weekends. I sought a career where I'd never miss a play, recital or a soccer game. My parents were always in attendance at my events as a kid, and I wanted to do the same. We sacrifice a lot with our busy schedules, the stress of transactions and commission-based incomes, but knowing my career provides the flexibility to never miss an important event with family and friends is extremely rewarding."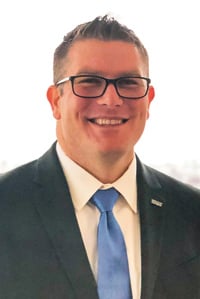 Spencer Perry
Significant project or accomplishment:
"I was able to provide financing for a multibuilding value-add office transaction immediately after BB&T had acquired another significant local lender. This sent a message to the market that the combined shop was here to do business and paved the way for multiple additional transactions in the coming years with this customer."
Rewarding aspects of the job:
"As a lender, I have the benefit of supporting projects across several different asset classes, from simple residential lot development loans to complex mixed-used construction projects, and have the opportunity to be exposed to many different perspectives. But the most rewarding aspect of my job is seeing the delivery of a project we've financed. There is something awe-inspiring about helping shape the world around us."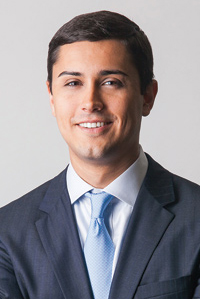 Blake Underwood
Significant project or accomplishment:
"The acquisition of 1375 Peachtree, a $75 million office asset in Midtown Atlanta in 2018. This was a tired, challenged asset that we saw as an opportunity to reposition into one of Midtown's most desirable and appealing creative office projects. This is significant for our team and me because we were truly able to transform an office building that, we believe, has improved the skyline in Midtown and is making our tenants' work environment a better place."
Rewarding aspects of the job:
"I really enjoy interacting with other industry professionals. There are many bright, charismatic, genuine people in our business, and it's fun to be around them on a daily basis."
Marie Ruff is a communications senior manager with NAIOP.