IT'S BEEN AN exhilarating year for our industry and association. We've seen the industry continue to thrive, even as we look ahead with caution and wonder when our good luck will end. I have to admit I'm relieved that the industry has remained strong during my term as chairman. As I near the end of my tenure, I'd like to take stock and share my observations about the past year.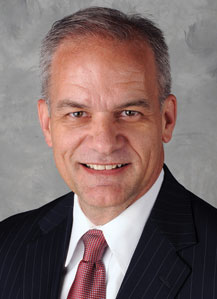 In this column last spring, I shared my goals as chairman. As I stated then, I view my role as a conduit of information between the chapters and NAIOP Corporate, particularly as we embarked on a strategic plan addressing the topics of talent development, advocacy and vetted knowledge for the CRE industry. I challenged the staff to help articulate the value of investment in NAIOP membership by demonstrating the tangible results of our legislative efforts and the practical knowledge offered by our research and educational materials. Additionally, I supported NAIOP's efforts to promote diversity in the industry and the association.
I'm pleased to report that we've made tremendous progress this year on these goals and others included in the strategic plan. We broadened our educational offerings, with innovative events on the "last mile" and shared workplaces; we published a practical report on big data in the office sector; and we cohosted an informative diversity roundtable with leaders from some of the CRE industry's top companies.
Of course, government affairs remains a distinguishing strength for NAIOP. Our legislative team continues to advocate for all of our members on Capitol Hill, as well as support the chapters at the state and provincial levels. NAIOP achieved a win this year with changes to existing banking regulations that unfairly targeted lending to commercial real estate (the HVCRE rules). We will likely continue to fight in the lame duck session of Congress after the election to get the technical corrections to last year's tax reform bill regarding the depreciation for leasehold improvements, now called qualified improvement property (QIP).
The dedication of NAIOP's government affairs team ensures that the association's agenda is front and center. That is beneficial to us all, particularly as we continue to advocate for bipartisan support for a greatly needed plan to address the nation's faltering transportation system and other infrastructure.
By the end of the year, I will have made 30 trips on behalf of NAIOP to 20 chapters, various NAIOP conferences and government advocacy events. Getting to see how each market operates has been a remarkable experience unlike any I've had before. What will remain with me most are the countless one-on-one conversations I've shared with members during these visits. They've helped me better relate to the nearly 20,000 professionals who are active in this association. We are better for your participation, and I'm grateful to have gotten to meet so many new colleagues across our incredible chapter network.
It's been one of my greatest professional honors to serve as chairman, and I'd like to offer my thanks to the executive committee, board of directors and NAIOP staff for their support along the way. We're fortunate to be members of a forward-looking, resilient association. I'm confident that NAIOP will continue to grow and flourish under the leadership of 2019 Chairman Greg Fuller, and I wish for him all of the success and fun that I had this past year.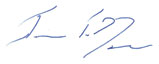 By Jim Neyer, executive vice president, real estate development, Al. Neyer, and 2018 NAIOP Chairman