Local leadership made an impact on people, communities and the industry.
This year, NAIOP is saying farewell to some of its long-serving chapter executives. These leaders have devoted their time and energy to build up the association's network of chapters across the country.
Here are three profiles of retiring chapter executives. More will be published later this year.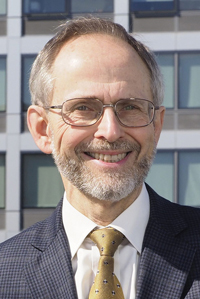 Michael G. McGuinness,
NAIOP New Jersey
Michael G. McGuinness, the CEO of NAIOP New Jersey, has served in that role since May 1997 after working as the acting director for the Office of Business Ombudsman under then-Governor Christine Todd Whitman. Prior to that, he served as director of environmental affairs for the New Jersey Builders Association. McGuiness holds a master's degree in environmental and forest science from Yale University and a bachelor's degree in biology from Saint Peter's College.
McGuinness said the most rewarding aspects of his time as CEO included helping members, influencing public policy decisions, and witnessing the transformative impact of commercial real estate development on communities and residents. McGuinness said he also enjoyed building relationships with business leaders, entrepreneurs, philanthropists, politicians, academic leaders, students, and other industry and conservation group leaders.
One of McGuinness' greatest memories is the founding of NAIOP New Jersey's community action committee. Over a 10-year period, the committee helped build parks and playgrounds in economically challenged areas, including Newark, Paterson, Trenton, Elizabeth, Perth Amboy and Asbury Park.
"It was a real labor of love," he said. "These projects required collaboration with many state and local public agencies that helped with our advocacy efforts by building rapport, goodwill and trust with the communities and residents. We had to raise several hundred thousand dollars, which included a $10,000 check from Bruce Springsteen's foundation."
McGuinness said another proud moment was the successful lobbying effort that led to the raising of the Bayonne Bridge. This opened up the Port of New York and New Jersey to the larger post-Panamax ships and solidified its status as one of the busiest ports in the nation.
McGuinness said he'd like to extend his gratitude to the many people who have supported him throughout his career, including his wife, Sue, who has been "a steadfast rock," and their three daughters. McGuinness especially wanted to thank the many NAIOP board members and past presidents for their support and time, as well as a former colleague, Barbara Morford, who was "my partner in dealing with a life in politics."
As he embarks on what he calls his "sabbatical," McGuinness said he plans to spend more time in nature and exploring new opportunities to contribute his expertise to causes that he's passionate about.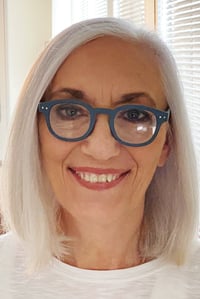 Debbie Koenig
NAIOP Georgia
Debbie Koenig, who is retiring this year as NAIOP Georgia's chapter executive, began her career as a public-school speech therapist who also organized volunteer and philanthropic events throughout the Atlanta metro area. She assumed leadership of NAIOP Georgia in 2001.
"I'm very proud of the impact that new programming has had on our chapter, the CRE industry and our community over the years," she said. "In the 21 years that I've been with NAIOP Georgia, our young professional's program, our diversity and inclusion programs, and our philanthropic efforts have given me energy. They have all made a difference, and I'm happy to say I was a part of the change."
The diversity and inclusion programs included a two-week summer camp for high school students that's exclusively focused on the commercial real estate industry. This camp, known as CRE Experience, was hosted at Georgia State University in Atlanta.
Additionally, NAIOP Georgia currently runs a paid summer internship program that offers industry exposure along with networking and learning opportunities. The chapter seeks out students from historically black colleges and universities, as well as other local institutions, who are pursuing real estate-related majors.
One of her favorite activities is the Xtreme Room Makeover project, which is done in collaboration with the Ron Clark Academy, a middle school in Atlanta. The makeover involves teams of volunteers from NAIOP Georgia and other organizations transforming a student's room at the academy in just 48 hours
"The day of the reveal is so emotional, and I am one of the most fortunate people to be there to see the results," Koenig said. "The family gets the makeover, but I feel I'm the one getting the reward. All the love, tears and happiness make it the experience of a lifetime."
Koenig said she's thankful for the board members, presidents, committee members and volunteers who contributed their time and effort to the chapter. She also says she appreciates her fellow chapter executives in the U.S. and Canada, as well as the NAIOP Corporate team, for their partnership. She said her husband, Chet, and her two daughters "have given never-ending support" throughout her career, with her daughters even volunteering at events.
As for retirement plans, Koenig is looking forward to spending more time with her family, volunteering in the community and perhaps learning a new skill.
"It has been an honor to work with the organization," she said. "I've gained many close friends throughout my career here. That's something I will always cherish."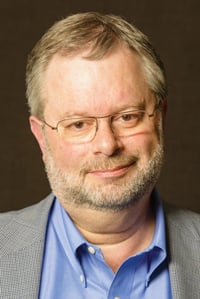 Kelly Ross,
NAIOP Oregon
Kelly Ross may be retiring this year as executive director of NAIOP Oregon, but he has been an influential figure in the state's real estate and development community
for many years.
Ross began his career as a lobbyist for the Oregon Association of Realtors and Portland Home Builders Association before acquiring his current company, Western Advocates, which specializes in association management and government relations. In 1980, he made history by becoming the youngest county commissioner ever elected in Oregon at the age of 24. He became NAIOP Oregon's chapter executive in 2006.
In that role, Ross said the most rewarding aspect of his job was working with the exceptional chapter leaders and members, and helping them achieve their goals. He said he cherishes the professional relationships he's formed and takes pride in the accomplishments of the chapter, such as being selected as NAIOP's Chapter of the
Year in 2010 and 2022.
"I've been truly blessed in being able to work on a daily basis with such professional, dynamic, funny, fun and generous people," he said.
Ross has enjoyed a fulfilling personal life alongside his professional achievements. He is married to Tomilynn (who is also his business partner with Western Advocates), and together they have three grown sons and two grandchildren. The couple also shares a love for their two English Mastiffs, which have a combined weight of over 400 pounds.
Ross expressed his gratitude to his wife for her unwavering support and assistance throughout his tenure, as well as to the various presidents and board members he's had the pleasure of working with over the past 17 years.
As for retirement, Ross said he's looking forward to traveling more and spending quality time with his East Coast-based grandchildren. He also said he's excited about no longer having to wake up "at 4:30 in the morning to set up a NAIOP breakfast!"
Trey Barrineau is the managing editor of publications for NAIOP.