Advice from the winners of the 2022 Developing Leaders Awards, which honor outstanding young professionals.
NAIOP's members under the age of 35 form a sizable portion — roughly a third — of the association's 20,000-strong membership.
While some of these Developing Leaders are new to commercial real estate, others are already making their marks in this competitive industry as leaders in their NAIOP chapters, in their companies and in their communities.
Each year, NAIOP recognizes a select number of young professionals for their outstanding professional accomplishments, strong leadership and significant community involvement with the Developing Leaders Award. In 2022, seven recipients were honored in October during NAIOP's CRE.Converge conference in Chicago.
These award recipients shared best practices and advice for Developing Leaders who are just starting out in their careers.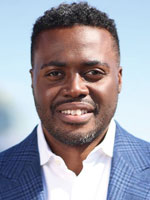 Gregory Boler Jr.
Managing Director,
East Region Investments,
Bridge Logistics Properties
NAIOP Georgia
"One piece of advice I would give is to try to set your career goals in three- to five-year increments. Allow for those goals to be focused around obtaining three to five tangible skillsets and experiences to add to your utility belt. For example, if you're an analyst and have become proficient in that area, maybe there is an opportunity to take on additional responsibilities in supporting construction or leasing efforts. This can also be exposure to different property types, which is important as well. Ultimately, you will have to pick a lane to go narrow and deep in, but you will be a lot more valuable to the team with your accumulated skillsets."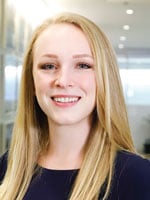 McKenzie Darr
Development Manager,
The Wolff Company
NAIOP Washington State
"I would advise Developing Leaders who are starting out in their careers to join a committee at their local NAIOP chapter. Consistent, active participation in a committee will help you build a network of people who know both you and your work ethic. Taking a leadership role in a committee can also significantly increase your visibility in the broader real estate community."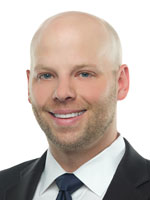 Shawn Jaenson
Senior Vice President,
Kidder Mathews
NAIOP Northern Nevada
"Find a mentor who is willing to share their experiences with you — and when you're around them, be a sponge. Absorb every bit of knowledge that you can and don't assume you know more than them, or that you've found a better way to do things. They have made many mistakes, and likely enjoyed many successes, all of which will allow you to walk down a groomed path, whereas the egotistical will struggle to make their own."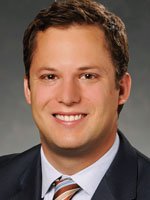 Nicholas Kitaeff
Senior Department Director,
Confluent Development
NAIOP Colorado
"I strongly encourage aspiring Developing Leaders to promote and develop the careers of fellow young professionals through intentional networking and mentoring programs that educate and enhance their trajectories. Becoming a member of an association, nonprofit or a networking group is the start, but what makes a real impact are genuine connections and providing a 360-degree ecosystem of impactful and sustainable mentorship for young professionals who need guidance in navigating their path and achieving their goals."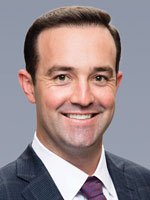 James Kline
Senior Director, JLL Capital Markets
NAIOP SoCal
"As it relates to real estate, in the first few years of your career, you want to put yourself in a position to get absolutely as many repetitions as possible on transactions. That has been something that has truly helped position me for success in my career."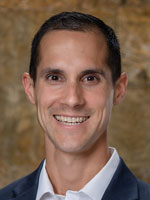 Sal Perdomo
Director of Acquisitions and
Development, Titan Development
NAIOP New Mexico
"Stay hungry and don't be afraid to get involved wherever you are able. As a young professional just starting out in your career, there is so much you can gain by being in the same room as older professionals. This provides the opportunity to absorb conversations, be added to a project team, or even be provided with a career-changing opportunity that you would not have been afforded otherwise. It's easy to shy away, but having presence and engagement is the first step to endless opportunity."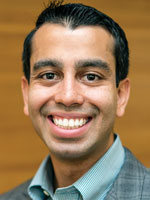 Sagar Rathie
Managing Director, Commercial Office/Mixed-Use, Crescent Communities
NAIOP Charlotte
"Don't be afraid to ask questions, no matter how trivial. We're wired to keep learning, and there's no faster way than to learn from the experience of others. You will quickly find most people are willing to share their insights, so all it takes is getting out of your comfort zone and reaching out. Just be sure to offer the same for others around you."
Marie Ruff is senior communications manager for NAIOP.