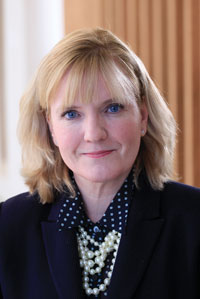 As we begin to leave the worst of the pandemic behind us, optimism and enthusiasm are rising along with the temperatures. The economy is rebounding, personal savings levels are at an all-time high and unemployment levels continue to fall.
Increased vaccination rates will inject more spending and activity such as travel and in-person dining and shopping. Industrial and residential markets lead the way while the future of office demand is in flux. Some companies are switching to all-remote work, while others will implement hybrid situations or business as usual with everyone back in the office by fall.
Speaking of being back together this fall, I hope you can join us for what promises to be a terrific in-person meeting: CRE.Converge in Miami Beach, Florida, September 26-29.
Enjoy your summer,
Jennifer LeFurgy, Ph.D
Editor-in-Chief
In This Issue:
---
Future NAIOP Events
I.CON West 2021: The Industrial Conference, August 31-September 1, Long Beach, California
CRE.Converge, September 27-29, Miami Beach, Florida
I.CON East 2021: The Industrial Conference, November 11-12, Jersey City, New Jersey
Visit NAIOP events
---
Most Popular From Spring 2021
1. "How to Create a Superior Rail-Served Industrial Property"
2. "Life Sciences Boom Sparks Design Innovations for Commercial Buildings"
3. "How a Fully Remote Team Can Manage Large Construction Projects"
4. "Measuring the Impact of Smart Building Technology Investments"