The post-pandemic period could see a lot of innovation and experimentation in commercial real estate.
COVID-19 delivered a gut punch like no other to the commercial real estate industry last year, with transactions in the second quarter of 2020 plummeting approximately 40% over the same period in 2019.
By the fourth quarter of 2020, however, sales activity had nearly recovered, according to John Chang, director of research with Marcus & Millichap.
"Investors adapted to the new climate and devised new solutions to address the many obstacles to getting business done," Chang said. "Barring a new, severe and deadly outbreak, COVID-related challenges ahead will likely be speed bumps for the commercial real estate industry rather than roadblocks."
As vaccine distribution continues to ramp up and cases decline, here are eight key takeaways that developers and owners can use to get people back to work and play at their properties, to monitor how various asset classes are emerging from this catastrophe, and to mitigate the financial impact of potential future shutdowns.
1. Use all available technologies to create safe and healthy environments in new and retrofitted buildings.
"Developers know what's top of mind right now — health, safety and wellness — factors that have to be woven more tightly into the mix of criteria that people base their real estate decisions on," according to Tom Weeks, executive vice president and head of development for the Rockefeller Group in New York City. "We are designing projects to meet that new reality."
John McDermott, executive director, SVN Chicago Commercial, an advisory and brokerage firm, added that new buildings must have superior HVAC and air purification technologies in place. In addition, he offered a shopping list of smart recommendations:
Add A.I. and voice- or motion-activated electronics, which he said are key to reducing "physical touch points" in any building;
Redesign restrooms to include double-swing entry doors so that occupants can use their bodies or arms to enter and leave the space, auto-flush toilets, auto water faucets, auto soap dispensers, auto towel dispenser, open waste receptacles and touchless hand sanitizer dispensers;
Design socially distant common areas and furnish them accordingly;
Install automatic entry doors on buildings with temperature-taking capabilities nearby for admittance;
Develop single-story buildings to avoid elevators;
Install higher-capacity elevators in the case of multistory buildings, which could accommodate dividers within them for individuals;
Install escalators
Spencer Levy, global chief client officer and senior economic advisor for CBRE, agreed that changes related to clean air, improved janitorial services and touchless tech should be at the forefront of efforts to make buildings safer. He did, however, forecast a great change in what people consider "market-standard HVAC." Right now, "market-standard HVAC is considered forced air, which blows air around and in a space," he said. "Some of it is recirculated."
He anticipates a future in which more air will be recirculated to the outside of the space, not just on a closed-loop, inside-the-building basis. There are new systems coming in, one of which is hydronic HVAC, which pumps hot or cold water into the walls to heat and cool instead of forced air. Levy noted that some older buildings will not be able to be properly retrofitted, so they will be converted to another uses.
"Visit The New York Stock Exchange in Manhattan," he said. "Look around at the old office buildings around it. Many have been converted to multifamily and condos" because they could not be retrofitted.
According to Adam Weers, COO of Trammell Crow, the company is building health and safety into projects that will come to market over the next two to three years.
"In the past year, we have intensely focused on indoor air quality," he said. "We are also focusing on touchless technology and how to design space more flexibly. We are adding additional outdoor spaces to our projects."
2. Design the workplace for a continually evolving workforce.
One of the most important insights gained from the pandemic is that employees want the flexibility to work from anywhere — home, the office, the outdoor amenity space or the coffee shop next door, said JLL's president of property management, Mark Zettl.
"What that requires on the back end for property owners and investors is an investment in digital infrastructure to support that flexibility to move about seamlessly," he said. "This was already on the horizon with 5G; however, the pandemic allowed us to beta-test the work-from-anywhere scenario and understand the exact needs of employees going forward."
There is a greater need for insights into tenants' philosophies, business structures and their intended use of space, according to SVN's McDermott. In addition to technology for seamless meetings between in-office and at-home workers, developers should consider a "great room," with social distancing capabilities for in-office meetings and a robust WiFi system for smoothly streamed Zoom meetings with remote workers, he said. At the same time, McDermott sees less need for conference rooms and meeting rooms. He said that coffee and food services facilities in the office need to be re-engineered for social-distancing considerations.
3. Diversify geographically and by product type to avoid being severely damaged by a local shutdown.
During the COVID-19 pandemic last year, cities like New York became virtual ghost towns overnight. Major city tenants began to look around for alternatives, according to Ed Guiltinan, senior vice president leasing at Mack-Cali.
"The pandemic has presented many challenges to companies with office space in Manhattan and caused many of them to consider leasing office space outside of the city as an alternative," he said. "Our properties in Jersey City, which is an urban market, are proving to be attractive opportunities for these companies."
Rockefeller Group, long associated with New York City, has nevertheless long sought to diversify by product type and geography to mitigate risk, according to Weeks.
"We do plan to be in suburban and more rural markets with some of our multifamily and industrial developments," he said. "But we also have three projects in the very early stages of planning that will have major office components, and they're all in urban core locations with some very familiar names — Denver, Washington, D.C., and Atlanta. We continue to believe in the future of urban centers, with the dynamism that people may crave even more following the pandemic, as well as all of the benefits downtowns provide like ease of access, workplace collaboration, culture and community."
Trammell Crow Company, which is also well diversified geographically, has a strong belief in the future of urban centers as well.
"We are particularly bullish on new development, particularly new office development at core urban infill sites," said Weers. "A couple of examples: we are currently about to break ground on a large build-to-suit here in Washington, D.C., for a government agency. In a couple of other markets like Dallas and Atlanta, we have spec office deals underway. In all these instances, they are core infill office development."
4. Approach lease negotiations with greater flexibility.
Developers and owners naturally want tenants to sign long-term leases on space, but the best strategy for new lease negotiations may be to offer greater flexibility to accommodate tenant needs and uncertainties, according to those interviewed. Weeks said there is no "one-size-fits-all" lease. He said that at the height of the pandemic last year, Rockefeller Group was still signing long-term office space commitments with growth-oriented technology companies, even as other companies announced decisions to sign short-term renewals until they could get more clarity on what was happening.
"As a landlord, we want to provide as much flexibility and responsiveness as we can, but we acknowledge that long-term leases have historically been in the sweet spot for return on investment (ROI) on the tenant side as well as for access to financing on the ownership side," he said.
TCC's Weers added: "It is a big deal for a tenant to make an office location decision. It is also a big investment for all sides — the tenant and the developer. If the tenant has a significant workforce and is making a significant investment, I don't think a short-term lease really works well."
Although CBRE's Levy acknowledged that U.S. developers and owners are concerned about leases getting shorter, he noted that the average lease in London has been reduced from 15 years to seven years over the past two decades, tenants have accepted them, and buildings have continued to increase in value.
One of the biggest changes in leasing that Levy has seen is the amount of flex space that large companies are opting to take.
"The biggest change will be that a larger percentage of the corporation's footprint will be in flex space rather than the direct lease," he said. "Prior to the pandemic, assume that 100% of the corporation's space was in 10-year — plus or minus — leases. Now it will be like 80% to 90% in 10-year leases and the rest in flex."
The greatest impact on leasing due to the pandemic may fall to retail leases. Levy expects changes not only in the length of retail leases, but also in the partnership relationship between retailer and landlord.
"That doesn't just mean percentage rent, which has been around for a long time," he said. "I think landlords will begin to participate in the internet sales in addition to base rent of their retailers in their trade zones."
5. Embrace better communications with employees, tenants and local municipalities.
As the full impact of the pandemic hit home last year, some developers and owners did not have effective systems in place to communicate with their tenants and local municipalities. Trammell Crow was one developer that bucked that trend.
"Clear, consistent internal and external communication was crucial," Weers said. "We were dealing with many situations that in some cases were changing by the hour. Our teams and our business units have strong relationships with municipalities. That allowed us to demonstrate that we were running operations in a safe manner that followed COVID-19 protocols."
6. Stay focused on the rapidly changing industrial market.
Industrial development is in an ideal place right now with e-commerce sales surging due to the pandemic, but it is not without its risks, and developers and owners need to focus on rapid changes
taking place in the sector.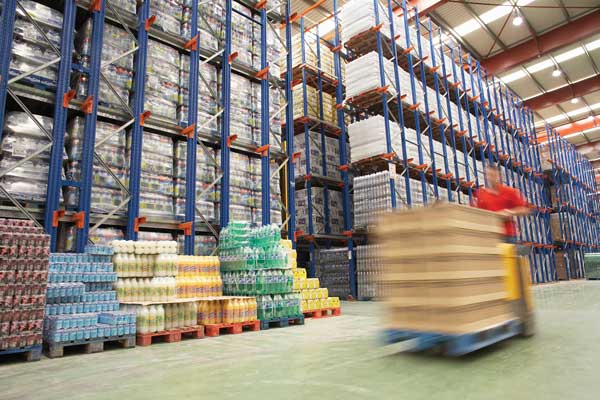 Weers is optimistic about industrial, but he does have a warning.
"Industrial has been evolving at an incredibly rapid pace, and it is continuing to do so," he said. "An example of this is the use of Sprinter vans (see story below). The use and proliferation of that type of vehicle seems to be growing, and you need to be able to incorporate and adapt to it both inside and outside the building. Another example is electric charging stations. Even if we are not using electric semi-trucks today, you probably need to have the ability to put charging stations into the facility."
Weers said that there are changes taking place outside the warehouse as well. He said that the so-called hub-and-spoke model warehouse has been around for some time. In the past, the model was set up to transport goods from warehouse to store, a B2B model. Weers said that the model is quickly shifting to a B2C model with goods moving from warehouse to consumer.
"That changes where you want to put your spokes and even what your spokes look like," he said.
Supply risk will remain a threat to the performance of some industrial segments and areas as well, according to Chang.
"Big box facilities in intermodal/trans-shipping hubs could face development risk," he said. "Over the past two years, new supply has outpaced still-steady demand, resulting in rising vacancy rates. Smaller infill facilities and most port markets where there are greater barriers to development face less risk. Likewise, specialty industrial segments including data centers and cold storage will likely sustain strong market dynamics. Although industrial properties are currently a favored investment opportunity, close examination of potential local supply risk, obsolescence risk and long-term demand drivers will be important considerations for investors."
7. Anticipate continuous change in the retail sector.
Levy is expecting a great deal of creativity to flow from retailers post-pandemic.
"In those areas of New York and San Francisco that went dark, you will see some of the best, new (retail) concepts emerge," he predicted. "They will get into some of these spaces at rents that are much cheaper than they were before the pandemic."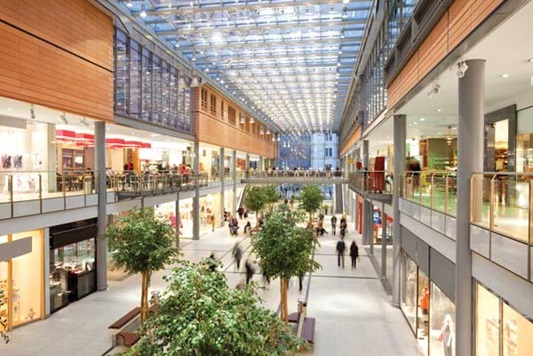 On the other hand, there are many older retail properties that will simply have to be converted to other uses.
"These (older retail) buildings will be converted to live/work/play environments or they will be scrapped and become either pure industrial or 'four-wallers,'" Levy said. "What's a four-waller? It is a Lowe's, a BJ's Wholesale Club, a Sam's Club, a Home Depot, a food store with cold storage in the back."
According to Chang, the retail sector is once again demonstrating incredible resilience, though it still faces many challenges.
"Portions of the retail sector, particularly those that already faced severe challenges prior to the pandemic such as outdated shopping malls, will likely be candidates for adaptive reuse," he said. "Other retail segments such as grocery-anchored shopping centers and quick-service restaurants quickly adapted to the new climate. Entertainment, experiential retail and sit-down restaurants, the most favored segments of retail prior to the pandemic, still face an uphill battle, but the accelerating pace of vaccinations will likely ignite a wave of pent-up demand by summer."
Chang said that the combination of federal stimulus, more than $3 trillion of excess savings and renewed mobility will rapidly bolster retail and hospitality demand. Retail and hospitality real estate will take time to recover, but during the second half of 2021 these property types could make significant headway assuming vaccine distribution maintains momentum and remains effective, enabling people to move freely once again.
8. Look for hospitality to be the "comeback kid."
Hospitality is already coming back, according to CBRE. Vacation hotels are already at 80% capacity. Business hotels will likely come back at the beginning of next year. International hotels may take longest to come back.
"The beauty of the hotel business is also its weakness," said Levy. "The weakness of the hotel business is that the average lease is one night; the beauty of the hotel business is they're able to price their services down to zero (if necessary) to build back market share, and that's what you're going to see."
Levy said this dynamic is already happening on cruise ships.
"I went on a cruise ship website the other day and the price of a three-day cruise from Miami to the Bahamas was $200," he said. "With prices like that, people will get back on those boats as soon as they feel safe."
Ron Derven is a contributing editor for Development magazine.