The association awarded scholarships to graduate students from backgrounds traditionally under-represented in the commercial real estate industry.
NAIOP is pleased to announce the recipients of the 2021 NAIOP Diversity Student Scholarships.
The scholarship program was established in 2016 to support students pursuing degrees at NAIOP university member schools that will lead to careers in the commercial real estate industry. Preference is given to students from backgrounds that have traditionally been under-represented in the industry. In addition to $5,000, beneficiaries also received complimentary registration and a $1,000 travel stipend for NAIOP's CRE.Converge 2021 conference in Miami Beach, Florida.
Applications were reviewed by a panel of industry experts, and four candidates were selected as the 2021 awardees. All winners are NAIOP student members and on track to become leaders in commercial real estate in each of their respective fields, which range from architecture and design to development and land-use regulations.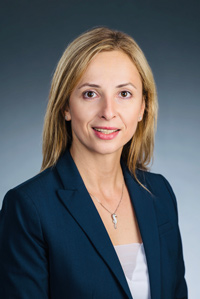 Margarita Effron is a law clerk with The Vakula Law Firm in Phoenix, Arizona, who plans to combine her background in law and her Master of Real Estate Development degree from Arizona State University to create solutions for cities in the Phoenix metropolitan area that are experiencing rapid urbanization. Effron focuses on the effects that government policies and legislation can have on the economy and commercial real estate development. She is particularly interested in land-use law.
During her academic career, Effron became involved in zoning modifications for several projects, including the Chula Vista Bayfront mega-project in Southern California, and she learned how policies and regulations can work with responsible development to boost the socioeconomic conditions of a community. Long-term, Effron plans to focus her career on mixed-use development and consult on land use and zoning issues in Arizona.
As an immigrant to the U.S. with no family in the country, Effron is thankful for her professors who encouraged her with positive feedback and her mentor Mark Stapp, executive director of the Master of Real Estate Development program at Arizona State University, for breaking down complex issues and always being kind and supportive.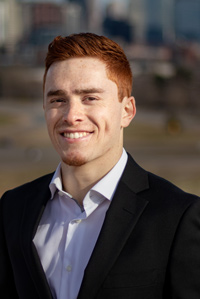 Antonio Garcia is a graduate student who began his academic career at the University of Colorado, Boulder and has since transferred to New York University, where he plans to complete a Master of Real Estate degree in 2023. He is a descendent of the Spanish and Mexican people who migrated to what is now Mora, New Mexico, as part of the 1845 Mora Land Grant. Thanks to his grandfather's decision to move the family for better educational opportunities, his parents were able to invest in single-family homes and turn them into rental properties. Garcia says his parents ingrained an entrepreneurial attitude and work ethic into him by taking him to work with them at their properties.
As an undergraduate at the University of Colorado, Garcia began his own foray into real estate analysis and investment. In the first year of operations, his company performed more than 50 transactions, including investment in single-family homes and sourcing of distressed properties for other retail and portfolio investors.
Garcia currently works as an analyst with Hanover Street Capital in New York City. In the future, he would like to work as an investment analyst and eventually operate a value-add private equity firm and invest in neglected neighborhoods in need of capital.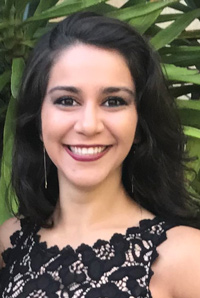 Nusheen Majidi is pursuing master's degrees in architecture and real estate development at the University of Maryland, College Park, and she expects to complete her studies in December 2021. She is a first-generation American and is passionate about international culture as well as health and well-being. As a fitness instructor with a Bachelor of Science in kinesiology, Majidi is focused on conscientious building design and development that benefits the public and the environment.
Majidi has maintained her unique perspective through courses in public health, urban design and multicultural planning, and she participated in the 2021 Department of Housing and Urban Development's Innovation in Affordable Housing Competition.
She has earned several scholarships, and her ultimate goal within commercial real estate is to become an architect-developer with a firm focused on health and sustainability. Majidi currently works as a graduate administrative assistant.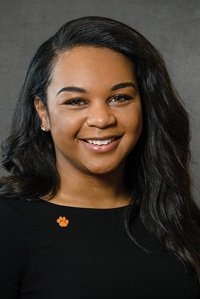 Jasmine Murphy is an architectural designer at Stevens & Wilkinson, Inc., in Columbia, South Carolina. She is also pursuing a Master of Real Estate Development at Clemson University and expects to complete her degree in December 2021.
Murphy believes that her experience growing up in a military family — moving 12 times throughout her childhood — has helped her learn to thrive and adapt quickly to new people and places. Even so, Murphy values community. She demonstrates this through volunteerism as a former teacher assistant at the Savannah College of Art and Design and as a childcare helper at Cornerstone Community Church in Orangeburg, South Carolina. She also expresses her love of community through her enthusiasm for multifamily and mixed-use development.
"I long to be able to create a safe place where one can come and let down their guard… and a place where one always feels welcomed," she says.
As she continues in her commercial real estate career, Murphy plans to prioritize relationships with surrounding communities and public officials to ensure her work in building and site design will leave a positive impact for the future generations who will experience the built environment.
Hannah Buckles is the member services coordinator for NAIOP.