Outstanding 35-and-under members see opportunities in the current crisis.
As we close out an unpredictable year and head into 2021, NAIOP's 2020 Developing Leaders Award winners share their perspectives on the opportunities for positive change that they have seen amid the upheaval, along with their favorite aspects of working in commercial real estate.
The Developing Leaders Award winners represent the most outstanding emerging leaders, ages 35 and under, in the industry. They were honored in October during NAIOP's CRE.Converge Virtual 2020 in recognition of their remarkable professional accomplishments, strong leadership and significant community involvement.
Q: What do you think will be the biggest opportunity emerging from today's crisis?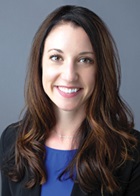 Janelle Gallagher
Vice President, CBRE
NAIOP Nashville
"People will start to think differently about health and wellness, especially in the workplace. There is also more awareness around work-life balance; companies that have not already adapted to flexible schedules for staff will start to do so. All the hats working parents wear on a day-to-day basis have become very apparent, and I believe society is becoming more accommodating."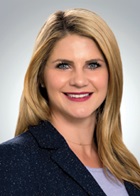 Briana Harney
Vice President, Debt and Equity, NorthMarq
NAIOP San
Francisco Bay Area
"The confluence of the pandemic and racial injustice in the U.S. has placed a spotlight on how our communities and social systems have failed to protect the most vulnerable populations and provide equal opportunities for all to thrive. I believe the biggest opportunities emerging from today's crisis lie in developing new ways to build and use real estate to promote meaningful change.
"Personally, I am passionate about addressing the complex issue of creating a more diverse, inclusive and equitable workforce in commercial real estate. I joined NorthMarq's DE&I (Diversity, Equity and Inclusion) Committee; as co-chair of NAIOP San Francisco Bay Area's membership committee, I have worked cross-functionally with our chapter's I.D.E.A. (Inclusion, Diversity, Equality and Accountability) Committee to address diversity initiatives; and through BREAA (Berkeley Real Estate Alumni Association), I have helped develop a series of panel events focused on racial issues and community development. It is my hope that our industry emerges from this crisis with a more diverse workforce so that commercial real estate, and the economic opportunities it represents, is more reflective of and better serves the communities in which we live and work."
Q: What is your favorite part of your job and why?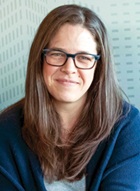 Lauren Gilchrist
Senior Vice
President, Senior Director of
Research, JLL
NAIOP Greater Philadelphia
"My favorite part of my job is working with our investor clients to help them better understand Philadelphia's commercial real estate market dynamics, especially if they have never invested in Philadelphia before. It's a complex market to comprehend, but there is a lot of potential here thanks to the college students who now stay here after graduation, our population growth, our walkable downtown, and the upgrades that have been made to the public environment over the last 10 years. I also really enjoy collaborating with our brokers to pitch and win business. There is nothing more fun professionally than being part of a winning team."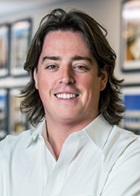 Anthony Rinaldi
Founder and Managing Principal, Saxum Real Estate
NAIOP New Jersey
"The best part of my job, and this industry as a whole, is the ability to create things that can leave a lasting, tangible legacy on the communities in which we live, work and play. Real estate — especially good real estate — engages all of the senses, and to properly execute a project you must engage a wide variety of skill sets to bring forth a successful investment. Real estate at its core is one of the most influential aspects of a person's life; we are all constantly engaging with our surrounding environment, which is rooted in real estate. Having the ability to shape that environment is a blessing, and one we do not take lightly."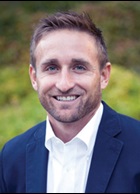 Peter Shearer
Associate, Hines
NAIOP San Diego
"The best part of my job is that I get to create something new. With Hines' Riverwalk project, for example, we entered into a development agreement with the city of San Diego — the first in decades. It will allow us to build a new light rail station and one of the largest parks in San Diego history. Ultimately, we will create a new transit-oriented village — another first for San Diego."
Marie Ruff is a communications senior manager with NAIOP.