NAIOP rises to the challenge.
By the time you read this, hopefully our nations and industry are beginning to recover from the unprecedented challenges presented by the coronavirus pandemic. Overnight, this crisis not only shut down the world's economies but may have also fundamentally impacted our behaviors regarding how we work, shop and play.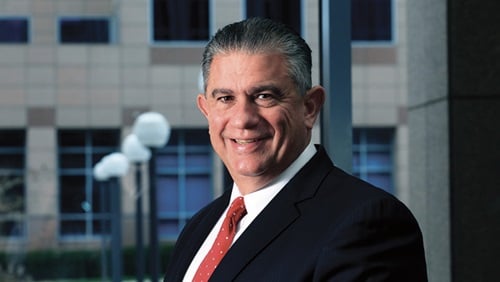 For the commercial real estate industry, it raises many critical questions about the future of the products in which we develop and invest. We are likely witnessing a generational shift in many consumer patterns that will have a profound impact on all aspects of our industry.
I'm very proud to report that as a trade association, NAIOP is built to handle these types of uncertainties. We know that in times of crisis, relevant, timely information is critical for our members' success. Please be assured that we are working tirelessly to provide answers to the many questions that you have. We recognize that content is king, so NAIOP is rapidly creating and disseminating information on a variety of platforms.
This issue of Development magazine was literally revamped overnight to provide you with the most current and important insights and perspectives on not only dealing with the immediate challenges facing us today, but also on how to be positioned to take advantage of future opportunities as our markets inevitably recover. I highly commend Development's editorial staff for their ability to change direction at a moment's notice.
NAIOP is also working at the federal, state, local and provincial levels to ensure that our public policy makers fully understand the critical role that this industry plays in healthy U.S. and Canadian economies. With trillions of public dollars at stake being debated in a fast-paced legislative environment, it's more important than ever that we are at the legislative table for you.
Our research team is laser focused on re-examining trends, demographic data and CRE demand forecasts to identify the changes that have occurred as a result of this unexpected economic firestorm. We will draw from leading real estate practitioners and academics to help us interpret this data and identify its implications for our industry's future.
I am confident that by working together we will be able to navigate through these difficult times. NAIOP is steadfast in its commitment to provide its members with exceptional support so that we all may enjoy a brighter future.
Thomas J. Bisacquino, president and CEO of NAIOP.