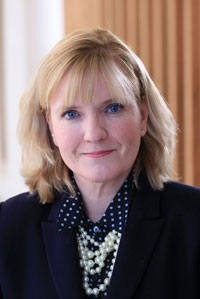 The pandemic's effects on the global economy will continue well into next year. However, there are signs of optimism in our industry.
People are slowly returning to the office, and the workplace is changing as a result. The industrial sector is strong and adapting to current challenges. As events continue to unfold, NAIOP is dedicated to keeping its members engaged with virtual education and networking opportunities.
I encourage you to take advantage of one of NAIOP's webinars, roundtables or education courses to help stay informed and connected as we weather this storm together.
Stay safe,
Jennifer LeFurgy, Ph.D.
Editor-in-Chief
In This Issue:
---
Most Popular From Summer 2020
---
Development Magazine, NAIOP Honored for Editorial Excellence
Development magazine and NAIOP recently won seven awards in the 42nd annual American Society of Business Publication Editors (ASBPE) Azbee Awards of Excellence. The Azbees honor outstanding writing and design work in magazines, newsletters and digital media from association, B2B, trade and professional publications.
Contributing Editor Ron Derven received a national silver medal in the category of Company Profile – Less than $3 Million Revenue for his feature article on NAIOP's 2019 Developer of the Year, Alexandria Real Estate Equities. That article also won a gold medal in ASBPE's Mid-Atlantic region.
Managing Editor Trey Barrineau and contributor Aaron Ahlburn won a national bronze medal in the Single Topic Coverage by a Team category for a collection of stories that examined how technology is disrupting the commercial real estate industry. Those articles won a silver medal in ASBPE's Mid-Atlantic region as well.
Derven and Development Editor-in-Chief Jennifer LeFurgy won a Mid-Atlantic region gold medal in the Enterprise News Story category for their article "Retail-to-Warehouse Conversions Gain Momentum." Contributor Anthony Paletta received a Mid-Atlantic region gold medal in the Case History category for his article about an adaptive-reuse project at a former textile mill in Charlotte, North Carolina.
NAIOP's Market Share blog received a Mid-Atlantic region bronze medal in the Trade Show/Conference Coverage category for its reporting from the association's CRE.Converge 2019 in Los Angeles. The blog authors were Brielle Scott, Kathryn Hamilton, Shawn Moura and Barrineau from NAIOP; and Darcie Giacchetto, Jessica Spaulding and Julie Goodman from the Spaulding Agency.