This year's scholarships were awarded to commercial real estate graduate students from backgrounds that have been traditionally underrepresented in the industry.
NAIOP is pleased to announce the recipients of the 2020 NAIOP Diversity Student Scholarships.
The scholarship program was established in 2016 to support students at NAIOP university-member schools who are pursuing degrees that will lead to careers in the commercial real estate industry. Preference is given to students from backgrounds that have traditionally been underrepresented in the industry.
A panel of industry experts reviewed dozens of applications before selecting these four candidates. All winners are NAIOP student members involved in commercial real estate through NAIOP events, club memberships, and volunteer or work experience.
The graduate students will receive $5,000 to apply toward their education.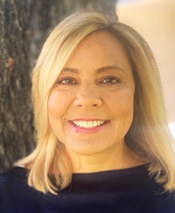 Kimberly Morey has held various positions within the commercial real estate industry in Arizona, from in-house counsel to senior closing specialist.
In 2019, she decided to elevate her career and skills with a Master of Real Estate Development from the W.P. Carey School of Business at Arizona State University. Morey completed her degree in May 2020 with plans to pursue development and acquisitions. She says she looks at projects with a focus on how people will use the space over several decades.
Morey has been active in her community, taking part in a variety of charity and professional volunteer positions. For example, she has served as a team captain for Brokers for Kids, which helps academically motivated children in need to meet their full potential. She has also been a Boy Scout Den Leader and a W.P. Carey MRED Ambassador, assisting prospective students in learning more about the degree program.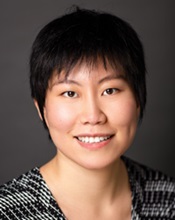 Xiaofei Ren, a graduate student at Portland State University, is expecting to receive her Master in Real Estate Development in late 2020.
Ren is originally from China, where she graduated from Tianjin University. In 2012, she earned a Master of Architecture from Washington University in St. Louis.
Ren will use her new real estate development education to transition from architect to architect-as-developer and create projects centered on the lifestyle and professional needs of her community. She believes that her skills as an architect and her development acumen can help avoid mistakes that arise from a lack of overlap between designers and builders.
Ren has participated in several chapter activities and formed a valuable relationship with her NAIOP Oregon mentor, Scott Elliott of Edge Development.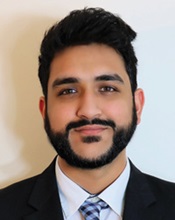 Awais Qazi has a Bachelor of Architecture from the University of Maryland, College Park and is pursuing a Master of Architecture and a Master of Real Estate Development there. He expects to earn the dual degrees by late 2021.
Qazi wants to turn dilapidated buildings into mixed-use projects, with the hope of opening his own coffee shop in one. Additionally, he wants to emulate his father, a property manager, through a self-sufficient, diversified and flexible career in CRE.
Qazi has taken part in many competitions as a student. These include the U.S. Department of Energy's Solar Decathlon, the University of Maryland's Colvin Case Study Competition and the NAIOP Capital Challenge, sponsored by the association's D.C.-Maryland chapter.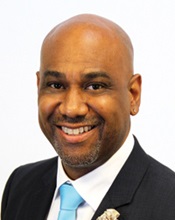 Glenn I. Gray Jr., a former professional in the motion picture industry who worked with directors such as Spike Lee and Norah Ephron, is an Auburn University graduate student. He plans to earn a Master of Real Estate Development in Spring 2021. Gray is a licensed North Carolina commercial real estate broker and has developed single-family homes in downtown Durham. He aims to work as a commercial real estate investor and developer with a regional or national firm.
Gray learned economic empowerment through CRE at his childhood church, the Greater Allen AME Cathedral in Queens, New York. Under the leadership of Rev. Floyd Flake, the church acquired many properties and helped redevelop the local neighborhood.
Gray has plans to pay his success forward by mentoring other underrepresented individuals interested in a career in CRE. He has served as a member of several local charitable boards and as a mentor to at-risk youth.
Hannah Buckles is the member services coordinator for NAIOP.