Foxconn has grabbed a lot of headlines, but that's not the only thing going on in commercial real estate in the Badger State.
Jim Villa, the CEO of NAIOP Wisconsin, is one of three chapter leaders recognized as a 2018 Chapter Executive of the Year by NAIOP. He shares some insights into what is happening in the commercial real estate industry in his home state.
Development: How are the market conditions for member companies in your chapter?
Villa: The market conditions in Wisconsin are still strong for the real estate industry. The Goldilocks conditions here (i.e. "Never too hot, never too cold") have kept our member companies optimistic about 2019 and beyond despite caution by some lenders/investors in the urban multifamily and hospitality sectors. These two sectors have seen tremendous growth in Milwaukee throughout the last 10 years and have sparked concern about overbuilding in a slow-growth market.
Development: What are the challenges you're facing in either the business or regulatory climate in Wisconsin?
Villa: When Democrat Tony Evers succeeded Republican Scott Walker as governor earlier this year, it marked a dramatic change in political leadership after eight years of single-party control, and this has resulted in divided government in Wisconsin. This has introduced some uncertainty with respect to taxation, economic development and natural resource regulatory policies. NAIOP Wisconsin, as always, works to educate policymakers to ensure they understand the impact commercial real estate development has on the state's economy, and therefore minimize any potential damage to the market's momentum.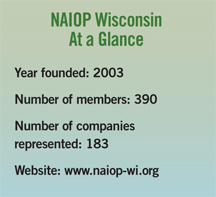 Development: What are the big opportunities in commercial real estate in Wisconsin right now?
Villa: While the labor market is tight all around the country, Wisconsin has a long history of training workers for, and attracting, manufacturing jobs. In fact, the state passed the nation's first modern apprenticeship law all the way back in 1911. We've seen many new companies move into Wisconsin over the past decade to take advantage of a well-trained workforce known for its work ethic. The direct benefit is obviously in the industrial market, but this indirectly affects the retail, housing and hospitality sectors as well.
Development: Can you discuss the impact of tax incremental financing (TIF) on Wisconsin's real estate industry?
Villa: TIF, which is a way to allocate a portion of property taxes in a certain area to finance economic development or capital improvements, is one of the few tools Wisconsin municipalities, small and large, have to invest in their economic development. Since 2000, 447 TIF districts have successfully closed, adding nearly $9 billion of new value to the tax base. Gov. Evers, in his first budget, proposed placing a cap on how much a developer can receive in a direct grant from a municipality. This would dramatically limit the program and municipalities' ability to partner with developers to make possible projects that simply wouldn't otherwise happen and/or incorporate public space and infrastructure needs.
Development: What are some of your other legislative priorities?
Villa: Our chapter champions thriving communities in Wisconsin through successful real estate development. To be successful, developers need an economic and regulatory climate that invites investment and growth. To this end, our top legislative priorities are focused on economic development, regulatory reform and taxation. Key initiatives include maintaining maximum flexibility in the TIF program, preserving historic tax credits at current or higher levels, increasing the number of liquor licenses available to retailers so they can stay competitive with online sellers, developing smart strategies for workforce housing needs, fighting increased taxes that negatively impact the business climate, and standing against attempts to weaken property rights in areas such as eminent domain.
Development: What are some notable projects going on right now in Wisconsin?
Villa: In Milwaukee, where the Democratic National Committee will host its 2020 convention, Northwestern Mutual recently completed the construction of a $400 million office tower, followed by a $100 million luxury apartment building. The completion of the all-new Fiserv Forum, home to the NBA's Milwaukee Bucks, has been a catalyst for continued downtown revitalization in the state's largest city, resulting in hundreds of millions of dollars in new investment. Foxconn continues to construct its $10 billion facility in Mount Pleasant, but also is about to acquire office and research properties in Eau Claire, Green Bay and Madison. In Madison, post-recession development of the Capitol East Corridor, an area previously full of empty industrial buildings, has resulted in hundreds of millions of dollars in investment along East Washington Avenue by small and large developers alike. Additionally, fueled in no small part by NAIOP Wisconsin's advocacy for increases in state historic tax credits, downtown Main Street development/redevelopment continues to modernize towns, villages and cities across the state.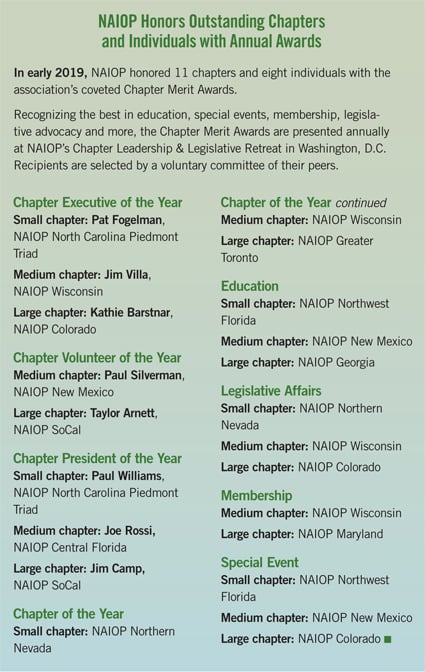 Development: Obviously, Foxconn is a major news item in Wisconsin. Can you talk about the changes to the project? Additionally, what role did NAIOP Wisconsin play in helping secure Foxconn's initial commitment to come to the state?
Villa: NAIOP Wisconsin was an instrumental leader in the coalition that successfully persuaded the legislature to approve the "pay as you grow" incentive plan to bring Foxconn to the state. Under "pay as you grow," Foxconn is required to create jobs and invest capital in Wisconsin before it is eligible for any part of an incentive package that totals around $3 billion. The company continues to evaluate the project's mix of advanced manufacturing and the innovation/research center models, but it has remained steadfast in its commitment to the facility and job creation. Foxconn has served as a catalyst, resulting in numerous additional development projects along the already strong I-94 corridor between Milwaukee and Chicago.
Development: Education is an important part of NAIOP's mission. Have there been recent educational sessions specific to Wisconsin or your chapter that NAIOP Wisconsin has presented recently?
Villa: Our chapter is focused on providing educational and professional development programs that help industry professionals at every step of their career. Our All Star Program for Developing Leaders hosts quarterly "CRE 101" sessions to provide basic industry knowledge about the different components of the development process. Recent programs included "Development 101," "Real Estate Legal Landmines" and "How Does Your Capital Stack?" The chapter also hosts a CRE Executive Forum. This interactive platform fosters discussion on top industry issues such as a recent conversation on practical ways to put Opportunity Zones to work for you.
Trey Barrineau is the managing editor of Development magazine.