Approximately 10,000 diseases plague the human race, but only 500 are currently addressable through medical treatment. While no one knows when the next big breakthrough will come, it's possible that the companies leading the way are leasing space from Alexandria Real Estate Equities, Inc., in its major innovation clusters around the U.S.
Joel S. Marcus, executive chairman, and Jerry M. Sudarsky, a chemical engineer who passed away in 2009, launched the company in 1994 in Pasadena, California, as an urban office REIT. They saw an unmet need for a new type of real estate firm focused on the life science industry. Anticipating its legacy in the business, they named the company after Alexandria, Egypt, which was the center of science and discovery in the ancient world.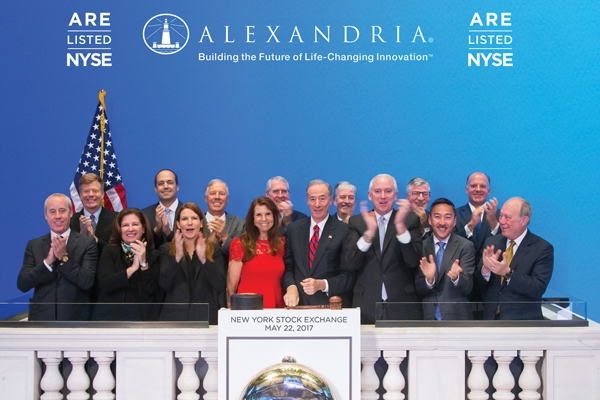 The firm has grown into an investment-grade-rated S&P 500 REIT with a market cap of $22.2 billion as of June 30, 2019. It owns more than 34 million square feet of lab and office space across more than 250 buildings in innovation clusters in triple-A locations, including Cambridge, Massachusetts; New York City; San Francisco; San Diego; Seattle; Montgomery County, Maryland; and the Research Triangle near Raleigh, North Carolina. Over the past 10 years, Alexandria has an impressive historical occupancy rate of 96% across its operating portfolio. And the company has a full pipeline of work — about 8 million square feet of highly pre-leased space to build — extending out to 2022.
Alexandria has also focused on green development and environmental issues for decades. It was one of the first developers in the world to receive certification under the U.S. Green Building Council (USGBC) LEED Core and Shell pilot program for its 681 Gateway Boulevard property in South San Francisco, which opened in 2007. (USGBC defines the pilot program as "a set of performance criteria for certifying the sustainable design and construction of speculative developments and core and shell buildings.") Today, Alexandria's portfolio includes more than 65 projects that are pursuing or have achieved LEED certification.
The company is also committed to creating a positive impact on the health, safety and well-being of its tenants, stockholders, employees, communities and the broader world. Alexandria was recognized as the Industry Leading Company in the 2018 Fitwel Best in Building Health and earned the No. 1 global ranking in the 2018 GRESB Health & Well-Being Module.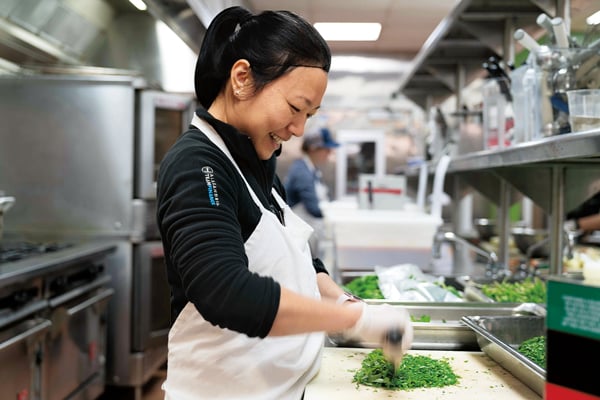 The firm's comprehensive philanthropy and volunteer program, Operation CARE, is critical to its corporate responsibility initiatives. Alexandria works with Project Angel Food, a non-profit that delivers healthy meals to people with serious illnesses; CS4ALL, a groundbreaking education initiative in New York City that support STEM education in public schools; the Navy SEAL Foundation, which reflects Alexandria's commitment to supporting the military; and The Honor Foundation, a transition institution for Navy SEALs and the U.S. Special Operations community for which the company built a headquarters in San Diego.
"The company has been strategic in its growth by locating in markets where the key building blocks for innovation thrive, and its utilization of technology for both the physical development of the building and for the advantage of the tenants within is impressive," said Jean Kane, 2019 chair of the Developer of the Year selection committee and the CEO of Colliers International Minneapolis-St. Paul. "Alexandria's commitment to its employees and to the communities where it does business is evident."
"We are enormously proud to win the NAIOP Developer of the Year Award," said Marcus. "This national honor carries a high level of prestige. We are pleased and humbled to receive it as an important recognition of the critical work we do in pursuit of our lofty mission to advance human health. We have a long history of providing our tenants with world-class infrastructure featuring creative amenities and top-tier services to enable them to discover and develop scientific and technological breakthroughs that benefit humankind."
The Beginning
Before starting Alexandria, Marcus was a partner in a law firm and a certified public accountant specializing in corporate finance, capital markets, venture capital, and mergers and acquisitions. In 1993, the partners of Jacobs Engineering Group approached Marcus to devise a business and financial plan for a new real estate company. Marcus assembled the plan and presented it to the partners, who were so impressed with his work that they asked him to head the new company. At 47 with three young children and a flourishing career, Marcus turned them down. But they persisted and, after about nine months, Marcus agreed to start the new firm.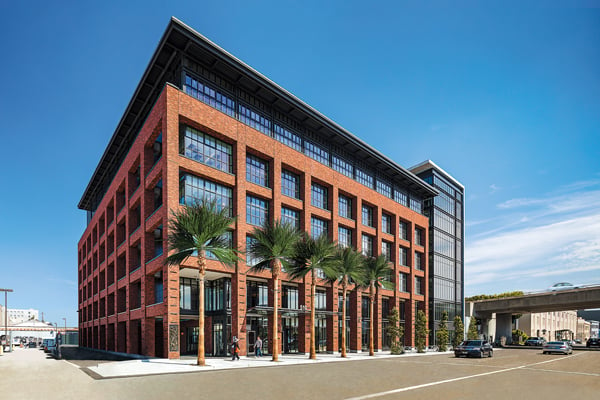 "I resigned my law partnership and went to work on the company," he said. "We started on January 5, 1994, in basement ghost offices at Jacobs Engineering. We raised $19 million in Series A capital — $5 million from Jacobs Engineering and the rest from friends and family."
Marcus set two initial goals for Alexandria: break even in 18 months and go public soon after. Alexandria used the initial capital to buy four buildings, breaking even in the targeted 18 months. Alexandria raised an additional $100 million in capital, and it had an asset base of 15 buildings and a staff of 12 when the company went public in May 1997.
The company's idea to develop lab and office space for the life science industry was a prescient, mission-driven strategy as anyone will acknowledge today, but investors 25 years ago were skeptical. Some told Marcus that his concept was shortsighted and unprofitable. They said he would have to spend additional money to install expensive lab equipment and then, when the lease expired, he would have to rip it all out to accommodate new tenants. Besides, a major lender had already passed on the idea, believing that the chemical and biological materials in the labs were unsafe and potentially explosive.
"None of these things turned out to be true," said Marcus. "The biotech industry was growing rapidly, and biotech companies needed capital and infrastructure. Leveraging our team's collective real estate and biotech experience, we were able to provide these companies with mission-critical space and allow them to focus on their science. We created a niche in 1994 that today is one of the hottest products on the market."
Cluster Development
Creating the niche was the company's first big idea, but that was just the beginning. In the early 2000s, Marcus became inspired by Harvard professor Michael Porter's theory on cluster development. Alexandria switched from developing individual assets to a cluster campus strategy in highly attractive urban locations. These areas offer strong business ecosystems and world-class academic institutions that produce future generations of innovators.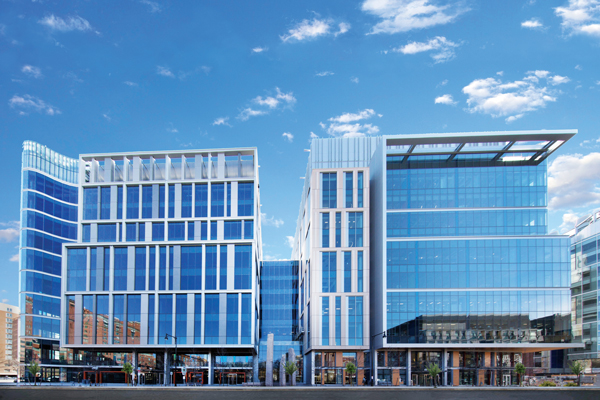 According to Porter, quoted on the Alexandria website: "Clusters are geographic concentrations of interconnected companies and institutions in a particular field. Clusters affect competition in three broad ways: by increasing the productivity of companies based in the area; by driving the direction and pace of innovation, which underpins future productivity growth; and by stimulating the formation of new businesses, which expands and strengthens the cluster itself."
In 2004, Alexandria began to shift from acquiring single assets to focusing on urban cluster campuses. The company purchased commercial real estate parcels around major universities in markets on the East and West coasts where it was already developing projects. That year, Alexandria bought the commercial land surrounding the Mission Bay campus of the University of California, San Francisco (UCSF). Today, because of the extraordinary demand for research space, Alexandria's buildings there have close to a 0% vacancy rate.
Marcus believed that New York City had one of the best clinical and research bases in the world. In 2005, after a highly competitive proposal process, Alexandria was selected by the City of New York to transform a contaminated laundry site into the city's first commercial life science campus. Located along the East River, the Alexandria Center for Life Science – New York City consists of two towers and a future development site, which will bring the campus to more than 1 million square feet when completed.
In 2006, MIT sold its 14-acre Tech Square site in Cambridge, Massachusetts, to Alexandria. The company then began to accumulate parcels along the Binney Street corridor in Cambridge. Alexandria has developed 2 million square feet of office and lab space in this market to date.
Alexandria's Differentiated Strategy
Alexandria's strategy has paid off as the company has grown over the years. Some early investors failed to comprehend that the company would thrive in a market with extremely high barriers to entry for other developers, high barriers to exit for tenants and dramatically limited Class A space availability.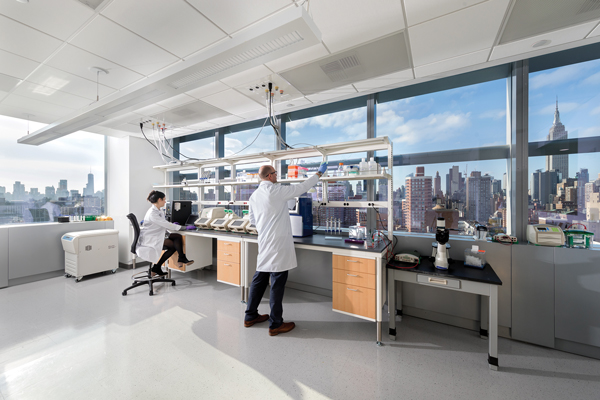 In 2018, constrained supply and high demand resulted in Alexandria's highest rental rate increases in 10 years and its second-highest annual leasing period. In 2019, the company anticipates delivery of more than 2 million square feet of space, which is highly pre-leased to life science, technology and agriculture technology companies that range from the enterprise to the start-up level. Among the most prominent projects is 399 Binney Street at the Alexandria Center at One Kendall Square in Cambridge, home to three therapeutics companies. The company will deliver two developments in South San Francisco, including another building for Verily, an Alphabet company (the parent of Google).
Alexandria is also expanding its footprint in New York City. The firm has initiated the development of its third tower at the Alexandria Center for Life Science in the heart of Manhattan's East Side Medical Corridor, and it will open a building in Long Island City. The company also acquired Pfizer's headquarters at 219 East 42nd Street in Manhattan, which offers long-term redevelopment options.
In addition to serving major life science companies in its clusters, it also helps nurture start-ups and early-stage companies with promising ideas. Alexandria has developed proprietary offerings to support the growth of these companies.
Alexandria Science Hotel offers flexible, built-out space for early- and growth-stage companies. For example, Alnylam Pharmaceuticals began with several thousand square feet of space. Today, it occupies hundreds of thousands of square feet in Alexandria's Binney Street corridor.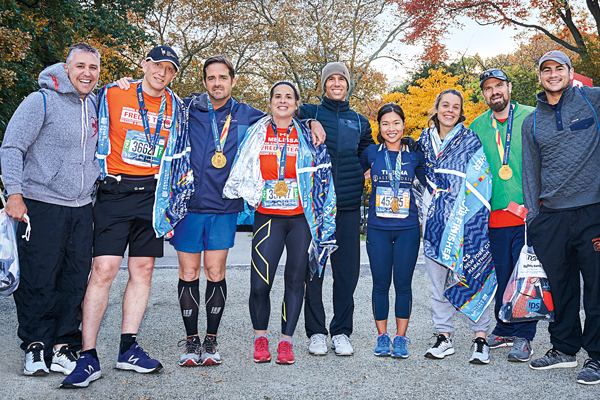 Alexandria LaunchLabs helps meet seed-stage life science companies' need for affordable, turnkey space. Alexandria embarked on this incubator platform in 2017 at the Alexandria Center for Life Science in New York City. With an additional location now in Cambridge at One Kendall Square and another slated to open in Seattle, Alexandria LaunchLabs provides seed- and early-stage companies with everything they need to be successful: move-in-ready office and lab space, support resources, shared equipment and services, creative amenities and access to capital through the Alexandria Seed Capital platform.
Venture Capital Funding
To stay on the leading edge of innovation in the life science industry, Marcus created Alexandria's venture capital arm in 1996. After purchasing the first four buildings in its portfolio, there was some of the original $19 million left over, so Marcus formed Alexandria Venture Investments to fund start-ups in the life science industry.
The company's venture activity is an integral component of its differentiated and multifaceted business strategy. It provides Alexandria with invaluable strategic insights and extensive knowledge of cutting-edge science, which strengthens relationships across the life science industry and enables the company to recruit and retain the highest-quality tenant base.
Alexandria Venture Investments has a diverse portfolio today. It ranges from seed capital fundraising rounds for life science companies to IPOs that are carefully vetted by the firm's Science & Technology team. This has earned Alexandria the distinction as the most active biopharma investor based on new deal volume in 2017-2018, according to Silicon Valley Bank, and the No. 1 venture capital investor in the health care sector by U.S.-based deal volume, according to Forbes magazine.
Thought Leadership Platform
The Alexandria Summit is a program the company launched to drive discussions and collaborations shaping the future of health care. Since its start in 2011, Alexandria has invited a diverse group of stakeholders from the biopharma, technology, agribusiness, medical, academic, investment, philanthropy, patient advocacy and government communities to address the most critical challenges to advancing human health.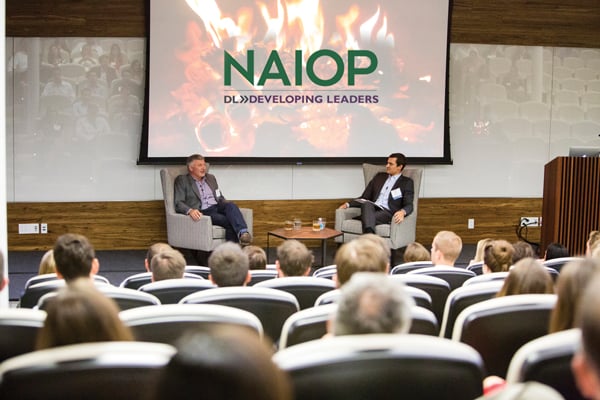 Speakers and panelists have included former FDA Commissioner Scott Gottlieb, former Senator Tom Daschle, D-S.D., and David Sheff, author of "Clean: Overcoming Addiction and Ending America's Greatest Tragedy" and "Beautiful Boy: A Father's Journey Through His Son's Addiction."
Focus on Employees
When asked about the biggest contributing factor to the company's success, Marcus said its people. For example, during the Great Recession, when banks stopped lending money for real estate development, Alexandria did not lay off any employees because Marcus said the team would have been impossible to re-create after the recession ended. Instead, the company took other steps to save money.
Marcus attributes the talent of his team to the diverse workforce the company has recruited. For an industry that has long been male-dominated, Alexandria is committed to promoting women leaders and to creating an inclusive environment that values all people for their talents and contributions.
"The company really does value different ideas, and it's important to hear everyone's ideas," said Marcus.
Community Support
Since its founding, Alexandria has been committed to improving the health and vitality of the communities where its employees and tenants live and work. Through corporate philanthropy, fundraising and volunteerism, Alexandria provides vital support to nonprofits doing meaningful work.

Alexandria's philanthropic activities focus on contributing to local organizations that enrich the communities in which Alexandria operates; providing support to leading-edge nonprofit organizations conducting groundbreaking medical research; promoting STEM education that cultivates the next generation of leaders and thinkers; and backing military support services that ensure the health and safety of the brave individuals who defend our nation.
In 2018, Alexandria employees raised more than $225,000 by running the New York City Marathon to support critical oncology research at Memorial Sloan Kettering Cancer Center. Alexandria's staff also contributed more than 2,600 hours of volunteer service to support the work of about 250 innovative non-profit organizations in the U.S.
One of Alexandria's most significant efforts to date is a project with Verily to pioneer a fully integrated opioid addiction recovery campus in Dayton, Ohio. Alexandria is leading the design and development of the campus, which will provide a full continuum of care for people suffering from opioid addiction while helping to revitalize community.
"We went to Dayton because it had one of the highest overdose death rates in 2017 of any county in the U.S.," said Daniel Ryan, co-chief investment officer and regional market director of San Diego. "Unfortunately, it is a major distribution center for drugs. Opioid addiction is the health care crisis of our time, and we could not just sit by. Alexandria and Verily renovated an old building, and they are adding an outpatient clinic and apartments for those in recovery. The goal is to guide patients through everything from detox, counseling and recovery to family reunification and job placement to help them rejoin the community. We hope that it will be a model for the rest of the country."
The Next Five Years
Looking back to the formation of Alexandria in 1994, Marcus' foresight was remarkable. What does he see for the next few years in the business?
"There will continue to be a focus on the irreplaceable clusters of innovation on our coasts," he said. "But given the expense of things and affordability of living on the coasts and a need for more knowledge workers, we will also see a rise of many new secondary markets in life science, like Austin, Nashville and Denver."
Ron Derven is a contributing editor to Development magazine.
'Be Humble' to Succeed
Alexandria founder Joel S. Marcus was asked to share the best career advice he has received.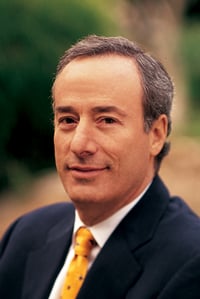 "The best advice I have ever received is always to be humble," he said. "Think about ways you can and will improve. At the business level, always get the right people on the bus, and get them in the right seat. We try always to have the right people in the right seats, but when we don't, we act quickly to correct the situation."
What about advice for a young person entering the commercial real estate industry?
"Be flexible in whatever you are doing," stressed Marcus. "If a good idea presents itself, consider making a change. Don't stay in a job because that is where you started off. At Alexandria, for example, we don't have an organizational chart. We want people to grow and look at things that they have a passion for. We also say be good at the macro and micro: do the big deals but also make the coffee."