It's not just about constructing properties that can survive disasters; a holistic approach to the built environment also adds value.
The real estate development and investment communities have relied on traditional variables to estimate the value of assets across time. However, there is growing interest in broadening the analysis beyond the building and evaluating the broader setting. By analyzing the risks embedded in the locations of real estate assets, investors can gain more insight into how they will perform over time.
As "big data" expands exponentially, there is more information available to help developers and investors estimate how the social and environmental context of their real estate might affect financial performance. Because it is an industry so rooted in place, real estate companies are increasingly using the metric of resiliency to differentiate their products. A proliferation of tools, metrics and standards allow developers and investors alike to consider how well buildings, as well as the surrounding communities, withstand various shocks and stressors.
What Does it Mean to Be Resilient?
"Resiliency" is a broad term that refers to the overall well-being of a place, typically an urban area. The Rockefeller Foundation defines urban resiliency as "the capacity of individuals, communities, institutions, businesses, and systems within a city to survive, adapt, and thrive no matter what kinds of chronic stresses and acute shocks they experience." Acute shocks are usually unexpected environmental hazards such as extreme weather, while chronic stresses include issues such as poor educational quality or housing affordability.
"There are lots of places facing risks that are not environmental," said Sarene Marshall, a resiliency and sustainability expert at the Inter-American Development Bank. "San Francisco's long-term issue is the housing crisis. That's what will make it difficult for the community to bounce back after a shock."
In the wake of Hurricane Wilma, Alan Ojeda, founder and CEO of Rilea Group, decided that Miami's building codes were not resilient enough. Per the code, only the first 30 feet of a building needed to use large-missile impact-resistant glass to withstand strong winds and flying debris. However, Ojeda had seen how 2005's Hurricane Wilma destroyed windows of downtown buildings much higher than the first 30 feet.
For his Class A office tower, 1450 Brickell Avenue, located in Miami's financial district, Ojeda installed glass twice as strong as that specified to withstand a Category 5 hurricane. Although the special glass can cost around $100 per square foot, according to a July 2017 article in The New Tropic, it more than paid for itself when tenants like J.P. Morgan Chase & Company and American Express found its resiliency attractive and quickly leased up the building. Business continuity is important to companies that have interests around the world, and they liked having the assurance that the building would withstand another extreme weather event like Wilma.
Measuring Environmental Risks
While there are different ways for investors to measure the resiliency of real estate assets, environmental hazards are the most straightforward since the physical damage they can cause is so measurable. Flooding is particularly destructive to the built environment, and recent catastrophic weather events have drawn a lot of attention to the issue.
Many resiliency programs date to 2005's Hurricane Katrina, which produced flooding that inundated New Orleans, killed more than 1,800 people along the Gulf Coast and caused more than $100 billion in property damage. Even more programs proliferated after Hurricane Sandy in 2012. While it made landfall as a somewhat weak storm based on wind speed, its extended rainfall and storm surge wreaked havoc across the Northeast, killing more than 100 people and causing at least $62 billion in damages.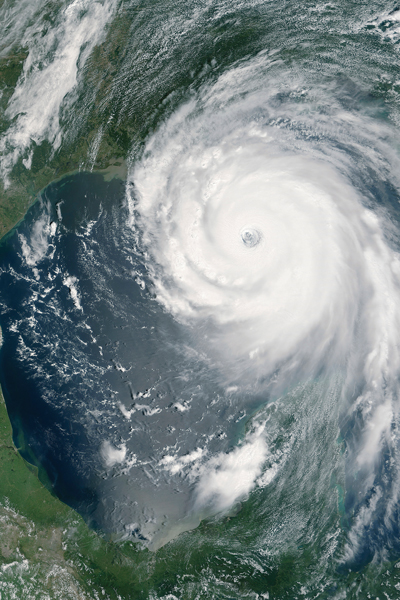 From 2015 to 2017, Houston experienced serial flooding events that put the hazard front and center again. The Memorial Day storm of 2015 and the so-called "Tax Day Flood" of 2016 dumped excessive rain on the area, followed by Hurricane Harvey in 2017, a storm of historic proportions that produced more than 39 inches of rain, killed 88 people and caused $125 billion in damage.
What astonished experts about these storms was the extent of damage in areas outside of the 100- and 500-year flood plains. Researchers at Delft University of Technology in the Netherlands and Rice University in Texas say that Harvey caused 18 deaths within the flood plains in Harris County and 19 beyond them. According to the Houston Chronicle, more than a third of homes damaged during the Memorial Day floods and 55% of those damaged during the Tax Day floods were outside the 500-year flood plain.
More independent consultancies began to evaluate risks from extreme weather using sophisticated computer modeling and climate data. For example, in October 2018, Four Twenty Seven released a data product in conjunction with real estate technology company GeoPhy showing that 35% of REITs properties around the world are currently exposed to climate hazards such as inland flooding and hurricanes.
High-quality environmental data is now available from the U.S. National Oceanic and Atmospheric Administration (NOAA). For example, the Digital Coast website uses tide gauge data to model flood inundation in coastal areas, and its visualization tools can show the flooding that could take place across the built environment given a high tide up to 10 feet above average. Digital Coast also supplies data sets such as economic information and satellite imagery.
Resilience as the New Standard
In recent years, industry associations have developed a suite of resiliency certifications and standards.
Arup's Advanced Technology and Research team developed Resilience Based Earthquake Design (REDi) in 2013 to evaluate how well buildings withstand earthquakes and floods. A collaborative group of researchers developed the RELi design standards in 2014 to evaluate how well buildings adapt and recover from disasters. The U.S. Green Building Council's LEED program created resilience credits in 2015 as part of its certification process, and the United States Resiliency Council (USRC) started rating buildings' ability to withstand seismic events in 2015.
The Alliance for National and Community Resilience (ANCR) in 2018 took a community-level perspective when it developed its Building Benchmark Tool. The tool looks at how well a community's interconnected systems, like the electrical grid and food distribution, withstand environmental hazards. ANCR is currently working on a Community Resilience Benchmark Tool, a rating system for communities themselves.
The proliferation of resiliency standards, although varied and focused on different types of hazards, are providing policymakers and private industry with a roadmap for becoming resilient. To avoid the catastrophic losses seen in New Orleans and Houston, cities across the U.S. are incorporating resilience measures into their master planning and building codes.
Boston is studying its vulnerabilities to flooding in the near and long-term and establishing new design standards to protect against them. The Climate Ready Boston initiative projects that the city will experience 40 inches of chronic sea level rise by 2070 as well as more frequent acute flooding in the near term. To protect itself, Boston is designing flood barriers along Boston Harbor and is recommending commercial buildings comply with many voluntary resilience standards.
As of March 2019, New York City is requiring that new construction in certain areas follow resilience guidelines designed to extend the useful life of buildings and to protect critical functions during extreme weather events. The guidelines state that buildings must be designed to withstand gradual sea level rise, extreme precipitation and extreme heat. In particular, the critical systems of a building must be protected from high temperatures and rising water.
Buildings considered fully critical are held to the highest standards, especially regarding what is called "freeboard," the space above a water line. In the case of a flooded floor of a building, freeboard is the headspace that remains. The flood elevation level required for critical facilities, which takes into account gradual sea level rise, is 24 inches and for non-critical buildings is 12 inches.
Leaders in Resiliency
The idea of building for resilience is new to mainstream developers and builders, but those who build critical facilities, which are properties that provide urgent services or maintain highly sensitive materials, were designing buildings to withstand all types of hazards before it became a widespread concern.
More recently, developers focused on high-performance buildings have also discovered ways to reduce exposure to hazards and improve business continuity in addition to new ratings systems and citywide resilience plans.
McCarthy Building Companies, a national company headquartered in St. Louis, specializes in energy plants, hospitals, complex labs and other buildings that process hazardous materials.
Ryan Molen, vice president at McCarthy, said the company has always had to build beyond the code requirements and equip buildings to withstand many kinds of emergencies.
"We have constructed approximately 25% of all laboratories in the U.S. with the highest biosafety level ratings, BSL-4, which are equipped to contain infectious diseases such as smallpox and Ebola," he said. "Resilience is always a top priority throughout the design, development and construction process."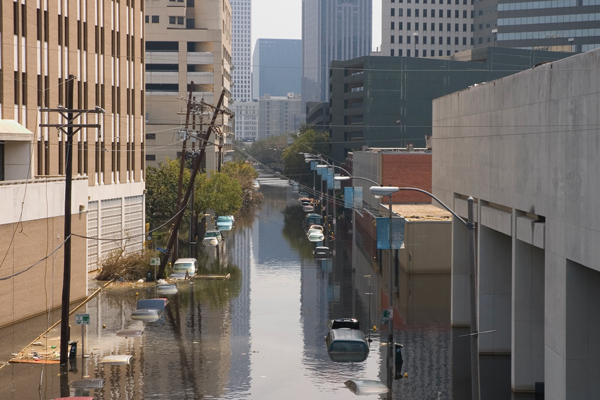 Given the critical nature of McCarthy's projects and, in many cases, the serious public health consequences of building failure, they always prepare for the worst.
Among the key hazards that critical buildings need to withstand are tornadoes and earthquakes. McCarthy is currently completing the $800 million BSL-4 National Bio-Agra Defense Facility (NBAF) in Manhattan, Kansas.
"For lab facilities, no matter what happens regarding climactic events, they must be able to withstand it," Molen said.
The NBAF lab is designed to withstand the strongest tornadoes on the Fujita scale, which specifically measures building destruction rather than wind speed or other physical traits of the storm. Tornadoes that rank F5 on the Fujita scale generate "incredible damage" from wind speeds that can range from 261 to 318 miles per hour.
McCarthy also retrofitted the Robert A. Young federal building in St. Louis, an historic, 20-story-tall, 1-million-square-foot building that is owned by the U.S. General Services Administration and occupied by more than 35 government offices. The building sits only 100 miles from the New Madrid seismic fault line. While this area hasn't seen a major earthquake in more than 200 years, if one were to strike today, it could create "the highest economic losses due to a natural disaster in the United States," according to a 2008 report by the Federal Emergency Management Agency. The building must be able to withstand a strong earthquake so that occupants can get out of it safely during and after a seismic event.
A tenet of resiliency is the ability for a building and its users to recover quickly from a shock. In practice, that means critical functions need to continue despite disturbances to the power grid or other inputs.
At an energy plant McCarthy built in St. Louis for a VA hospital, the construction team considered how the building would function during a long power outage. The plant has backup generators and boilers capable of supporting building functions for an extended period of time.
"Our typical plant would have generators that would be capable of operating on natural gas or diesel fuel, since a natural disaster could shut off electricity or natural gas," he said. "They would have on-site fuel storage for use during a catastrophic event, emergency circuitry that goes to a designated emergency panel connected to the generator, etc."
For every building being designed for these high hazard standards, Molen said McCarthy takes a look at historical averages and all available data regarding the strength and frequency of weather events in the area.
"Design decisions will be based on what the data shows," he said. "You look at historical averages and consider the 'extreme cases,' which informs the design team of the worst expected case."
Asked whether there is growing interest in building for resilience among mainstream developers, he said he is seeing a trend of owners evaluating total cost rather than first costs of a building.
"While these considerations obviously add costs to the project, owners are increasingly asking us to evaluate total cost from the beginning because they see resiliency as an investment," Molen said. "Retrofitting later is much more expensive than doing it from the start."
High-Performance Design
There are many principles from high-performance building design that can be applied to resilience as well. High-performance buildings seek to be water-efficient, low-carbon, to maximize daylight and to provide an overall healthy experience to users.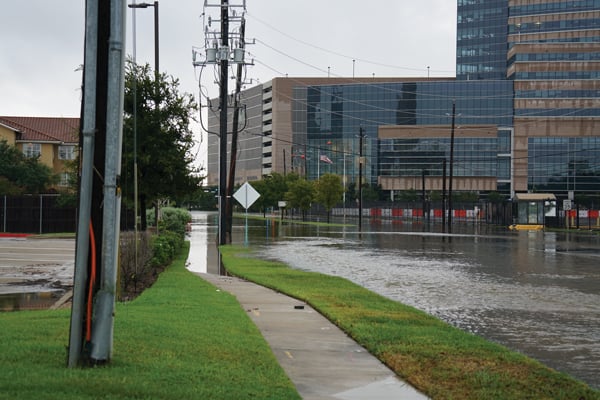 In many ways, pursuing these goals has the added effect of improving resiliency. Brenden McEneaney, principal at Integral Group, an engineering consulting firm that designs high-performance buildings and communities, said independence from the grid and redundancies in critical systems are two ways to prepare for emergency scenarios. Integral Group focuses on the campus scale and how a community of buildings can support one another — a model that could easily be extended to the city level.
"Different systems optimize at different scales," he said. "Electricity might be best addressed at the buildings scale; thermal energy at the district scale; and stormwater management at the city scale. You can maximize these returns, but only if you plan early and think big."
Resilience risks also change with scale. For example, an office building can be the most resilient in the world, but if schools and roads are closed, then employees will not come to work. Perhaps this is why cities are creating their own resiliency standards; buildings can only go so far on their own without resilient infrastructure to plug into, and savings can be captured when a whole community improves its resiliency together.
McEneaney said a key tenet of high-performance design is making building elements serve multiple purposes.
"A big part of our work is passive design," he said. "We think about where we can take advantage of other resources on the site, such as mining heat from sewer water and fire protection systems. Single-purpose infrastructure isn't good enough anymore. Investing in a great envelope keeps a building habitable whether or not the power is on."
Infrastructure with multiple purposes not only creates redundancy and ensures operational continuity in a disaster, but it can even build more value streams into your property.
"Your parks can be your stormwater infiltration and also provide amenity space, retail opportunities, shade — all things that make your building active in the so-called '18-hour' city that is busy day and night," McEneaney said.
Insurance: The Original Risk Evaluators
The insurance industry has the potential to be a significant influence on the market for resilient real estate.
Some U.S. insurance companies such as Verisk are already creating insurance products designed for a building's specific location and environmental risks.
An industry-wide effort is also possible. For example, the Insurance Council of Australia developed a Building Resilience Rating Tool (BRRT) to evaluate the risk that natural disasters pose to buildings. If homeowners receive a high resilience score or follow guidelines to improve their resilience, they may receive lower premiums.
Reinsurance, known as the "insurance for insurance companies," is becoming more popular as a way for American insurers to work in risk-prone areas and avoid catastrophic losses associated with disasters. According to the Motley Fool financial website, reinsurance "protects insurance companies from financial ruin, thereby protecting the companies' customers from uncovered losses."
Tenants may need to have additional business-continuity insurance. For example, a storm may not damage a building, but flooding that affects the surrounding infrastructure could prevent customers from being able to access it.
Insurers and investors alike could decide to leave high-risk areas altogether, while others find sophisticated ways to price in risk. Some may choose riskier assets in hopes of larger gains, although many funds heavily invested in real estate, such as public pensions, tend to be risk-averse.
But building with resilience in mind may be the most direct way to receive the proper insurance protection. When Ojeda fortified 1450 Brickell Avenue with strong, highly wind-resistant glass, he received lower insurance bids. The glass also lowered energy costs, making the building less expensive to operate. It serves as an example of passive design, which McEneaney said is a key element of resilient building. Planning for the future may increase upfront costs, but it can improve a building's performance in many ways.
Resilience is Here to Stay
Real estate has always been affected by the context it is in, both physical and social. However, increasingly powerful computer modeling and a growing collection of environmental and social data are empowering city managers, real estate developers and investors alike to estimate the likelihood that shocks and stressors will damage a city. The power of this data to differentiate real estate portfolios will only increase as geospatial modeling and big data become more ubiquitous.
Stakeholders may take different approaches to hazard risks, depending on their risk tolerance as well as the ability of the market to price them in. What is certain is that resilience is an increasing imperative, and developers will need to use data and creative design to keep their buildings not only competitive but safe.
Camille Galdes is an urban policy writer and researcher in the Washington, D.C., area.