Developers should avoid over-the-top nuclear options; instead, use smart bombs tailored to tenant needs.
AS THE WAR of amenities in commercial real estate rages on, a new tactical front has emerged: office buildings.
If the competition within multifamily amenity offerings has taught developers anything, the go-big-or-go-home mentality reigns. Whether it's a bowling alley, yoga studio, rooftop deck, golf simulator or rotating art gallery — nothing is out of the question for many of today's employers.
But with real-world budget constraints, it can be challenging to keep up with the competition. Here are three tactics for achieving victory in the modern office amenity war:
Know the Target Market
When it comes to amenity packages among developers, competition is steep, and bigger budgets don't always win the lease. Most of the time, a carefully crafted and appropriate suite of amenities will hit home with future tenants more than grandiose excesses. That's why thorough market research is crucial for understanding which amenities will appeal to the target customer.
Perhaps the most clichéd of office space amenities are those associated with tech companies, thanks to media coverage of campuses like Google's headquarters in California. When imagining a tech company's office space, visions of pingpong tables, arcade games and hammocks come to mind.
While tech giants like Facebook and Spotify have done much to reimagine the modern office space, attempts by smaller companies to copy their offerings often fall short. Furthermore, amenities that entice the average Silicon Valley type may not appeal to everyone.
In fact, many commercial real estate developers say they are seeing a resurgence in high-end amenities designed for business executives in more traditional corporate settings. These include abundant parking; concierge business services; beautiful views; on-site dining and shopping; rooftop pools and gardens with sundecks or outdoor kitchens; commercial-quality fitness centers; club rooms with private lounges and demonstration kitchens; and corporate wine lockers.
Show Restraint
Doggie daycare? Sure. Doggie waterpark? Hold on a minute. Some ideas for amenities should not make it out of the brainstorming session.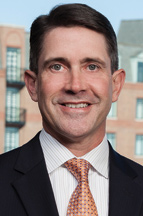 Imagination should be paired with practicality. Developers need to resist the temptation to offer attention-grabbing but ultimately ridiculous and budget-damaging frivolities.
The goal of corporate amenities is to create work-life balance. Offer conveniences at the office that help employees reduce stress and enhance productivity.
When compiling amenity offerings for a proposal, it's important to prioritize both company goals and employee wants. A complete package will present a nuanced blend of both.
An example of purposeful amenity innovation is Zo, a mobile app that Tishman Speyer Properties LP created for its tenants. The app allows office workers to book amenities such as back-up child care, yoga, physical therapy, dry cleaning, meal delivery, ride shares and even "recreational piglet petting," as Bloomberg recently reported.
Initially introduced to employees at Rockefeller Center in New York City, Bloomberg reports that the app will eventually be extended to Tishman Speyer's entire global portfolio, which encompasses 250,000 employees.
Focus on the Big Picture
Potential tenants still care about the hallmarks of good real estate development. Location, architecture and engineering, design and property management services should not be sacrificed for the sake of a bowling alley. In other words, don't blow the budget on amenities.
Furthermore, don't completely throw out the old to make way for the new. Keep placing value on the long-standing and sought-after qualities of traditional building spaces. For example, recent research from commercial real estate advisory firm Newmark Knight Frank shows that professional and business services (PBS) added 500,000 to 600,000 jobs each year from 2014 through 2017. That bodes well for commercial office developers since this sector lends itself to more traditional office space.
Prioritizing prime building sites will always be a key development strategy for attracting corporate tenants. Currently, the workforce is undergoing a generational shift as baby boomers approach retirement and millennials mature. Consequently, perceptions of prime location are also shifting; urban core settings have supplanted the suburbs in desirability. This, of course, coincides with a shift in housing trends as more people are choosing city living over the suburbs. With this trend — prominent among millennials but also occurring in older generations looking for more walkable lifestyles — people want to live and socialize near their workplaces, and they want options. The age of isolated office parks is no more.
While respecting time-tested practices, developers also must stay abreast of industry trends and adapt to new workplace needs. For example, technologies that aid productivity and efficiency are must-haves. Workers have come to expect fast, reliable Wi-Fi and flawless cellphone service. In the modern office space, work isn't confined to one's desk, so whether on the rooftop deck or getting in a midday workout in the fitness center, employees won't stand for connection interruptions. Therefore, proper infrastructure to accommodate increasingly "connected" and "smart" workplaces must be planned at the onset of any new office development project.
The amenity arms race in commercial office development will continue. But it doesn't have to be total war. A good business development strategy should be multipronged, with an amenity package serving as one of many offerings that provides a strategic advantage over the competition.
Dan Doyle is senior vice president at The Beach Company in Charleston, South Carolina.