I believe that the lifeblood of NAIOP is active, involved members who share their ideas and experiences.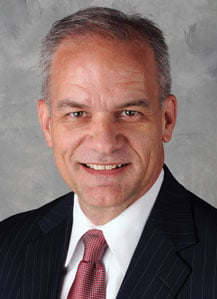 I BELIEVE THAT THE lifeblood of NAIOP is active, involved members who share their ideas and experiences. This collective knowledge, shared across our expansive chapter network, helps all of us to grow professionally, and I'm excited to lead the organization in 2018. To help you get to know me, Development magazine asked me to share my thoughts on our industry and association.
Where are we in the real estate market cycle?
It seems like we keep replaying the sixth inning. Fundamentals remain strong, with good employment growth, available debt and equity in the right balance, but without the overbuilding that marked past downturns. The industry is in step with supply and demand, and that will soften the sting of the inevitable downturn, which is not expected to be as deep as the last.
What's special about your home market of Cincinnati?
Like many cities, Cincinnati is experiencing an urban renaissance that has great energy for millennials, families and baby boomers. Our low cost of living and educated workforce make it a very stable market, and with nine Fortune 500 headquarters, as well as air freight hubs for DHL and Amazon Prime Air, we have a strong and diverse economy.
What are your goals as NAIOP Chairman?
I see my role as a conduit of information between the chapters and NAIOP Corporate, particularly as we embark on a new strategic plan that addresses the topics of industry talent development, advocacy and vetted knowledge. I've challenged the staff to help articulate the value of membership in NAIOP by demonstrating the tangible results of our legislative efforts and the practical knowledge offered by our research and educational offerings. I'm a strong supporter of continuing NAIOP's efforts to increase diversity in the industry and the association.
Why should members be engaged in legislative issues?
No one can effectively articulate the effects of zoning, land use, the environment, transportation, taxation and other issues our industry faces to our elected leaders better than a commercial real estate practitioner. I believe that members need to understand how their voices can make a difference, from the local level up to state/provincial and federal areas. Most members say that they join NAIOP for networking and business opportunities, yet the most distinguishing benefit – and, in my opinion, the one with the biggest payback – is NAIOP's advocacy on our behalf.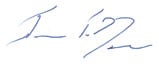 All About Jim
Education
Bachelor of Science in civil engineering from Marquette University.
Family
Celebrating 30 years of marriage this spring; father to a daughter (28) and two sons (26 and 24).
Last book read?
"The Short and Tragic Life of Robert Peace: A Brilliant Young Man Who Left Newark for the Ivy League" by Jeff Hobbs.
Industry mentor
A series of folks have shaped me along the way in ways that they may never realize, but I would definitely have to start with my dad, who gave me the love of construction and solving problems. I miss him every day.
Best words of wisdom you ever received?
Personally: "Listen to your mother." Professionally: "You can't spend revenue."
By Jim Neyer, executive vice president, real estate development, Al. Neyer, and 2018 NAIOP Chairman
See Jim Neyer talk about NAIOP and his vision as chairman. www.naiop.org/meetjimneyer