CRE PROFESSIONALS SAY "everybody in industrial knows I.CON," and that's never been truer. This year, NAIOP's perennially successful industrial conference reached new heights when the event was officially sold out (with a waiting list), and 850 industrial leaders and 76 sponsoring companies descended upon Jersey City, New Jersey. Judging from the attendance and energetic conversations that took place, it's clear that industrial remains the hottest property type, and there seems to be no end in sight.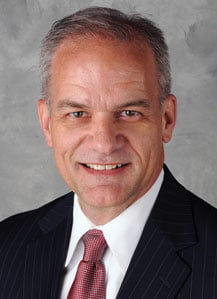 "The NAIOP Industrial Space Demand Forecast," published in the first quarter of 2018 by the NAIOP Research Foundation, anticipates that roughly 55 million square feet of industrial space will be absorbed each quarter over the next two years. The report creates a nexus between consumer spending and demand for industrial products due to the growth in e-commerce. As long as the economy is healthy and consumers continue to spend, e-commerce merchants will generate demand for warehouses, fulfillments centers, sortation facilities and other industrial products.
There does not appear to be a single market that is not building industrial properties, and the demand for urban fulfillment centers continues to grow. Among the biggest obstacles for urban areas is a finite number of locations for new development. In New York City, the average age of industrial buildings is 70 years, and a large number of existing buildings are old or outdated. Coupling high demand and limited supply means that when a pocket of space becomes available, companies act quickly to buy and redevelop.
As Clark Machemer, senior managing director with Crow Holdings, said in his concluding remarks at I.CON, "Today's warehouse industry is the logistics business. It is both men and women conducting site tours in a Tesla with real-time data on their smartphones, evaluating transportation costs, labor costs, warehouse throughput, detailed performance specs of the building and supply chain platform efficiency." Machemer continued, "We are building on sites that just five years ago we would not step foot on. Today, innovative environmental remediation firms are partnering with contractors and collaborating with developers and local municipalities to 'make land.'"
From the first mile to the last mile, and from cold storage to air cargo to port logistics, I.CON thoroughly covered the trends and drivers in industrial real estate. Throughout the year, I've talked about the value of NAIOP engagement, and this conference is a shining example of the vetted knowledge that NAIOP brings to its members. In fact, 98 percent of I.CON survey respondents said they left the event knowing something they hadn't previously known or with new insight into a known issue. Beyond the education, the networking was plentiful and valuable: 97 percent said they made new business contacts or strengthened existing relationships at the event. If you couldn't attend, I encourage you to plan for two industrial conferences next year: I.CON West 2019, June 6-7, in Long Beach, California, and I.CON East 2019, in mid-September, in Jersey City, New Jersey. You can retrieve helpful session summaries, presentations and more from this year's I.CON at www.naiop.org/icon18resources.
At the start of I.CON, I had the pleasure of meeting the 10 individuals who have been selected as the inaugural recipients of the NAIOP and Prologis Inclusion in CRE Scholarship for women and underrepresented professionals (see page 98). I was impressed with this group of enthusiastic, bright individuals who are the future leaders of our industry and organization. On behalf of the NAIOP Board of Directors, I commend Prologis for driving this program that complements our own important diversity efforts.
While I am visiting chapters, I often say that members join NAIOP for the networking, learn a lot along the way from our robust education resources, and get the largest return on investment from the powerful leverage that our association delivers in the advocacy arena. Whatever brings you to NAIOP, there is more available to you if you choose to get involved in your chapter and at the corporate level through events, committees and the National Forums.
Our next gathering will be at CRE.Converge, October 15–17 in Washington, D.C., and I hope to see you there.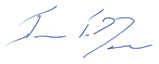 By Jim Neyer, executive vice president, real estate development, Al. Neyer, and 2018 NAIOP Chairman