The president of this New York City-headquartered real estate firm applies lessons learned in the military, business school and two decades in the industry.
ALTHOUGH THE NAME Rockefeller Group is immediately associated with New York City, where the firm is headquartered, its national footprint encompasses 300 professionals in eight U.S. offices. In the past 10 years, it has developed more than 11 million square feet across multiple markets and product types. Today, it has the largest development pipeline in its history, totaling 17 million square feet of office, residential and industrial projects planned or underway. It also is one of the biggest office landlords in Manhattan, where it has ownership interests in 6 million square feet of Class A property.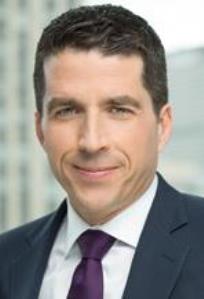 Daniel J. Moore is president and CEO of Rockefeller Group. He leads the company's strategy and business initiatives and oversees the strategic direction and growth of the company's office, residential and mixed-use development portfolio throughout the United States. He joined the company in 2016 as executive vice president and head of urban development.
Before joining Rockefeller Group, Moore spent 16 years with Houston-based Hines in various positions of increasing authority in New York, Connecticut and Washington, D.C. During his tenure at Hines, his responsibilities included office and residential development, capital markets and investment management, as well as marketing and leasing.
Development: What is your primary role as CEO?
Moore: My first job is to create an environment and culture where our teams are motivated and empowered to bring their best effort every day, one where people are able to apply their unique talents and contribute to our long-term growth. From a practical perspective, that means communicating a vision and strategy for where we want to go as an organization, taking the best of our nearly 90-year history and bringing it forward to grow our business across geographies and asset classes.
Development: What leadership qualities do you bring to the job from your time serving in the U.S. Air Force?
Moore: As a young lieutenant, you learn early on the precept that "officers eat last." Literally, this means you make sure all your troops have gotten their meal before you get in line for yours. Philosophically, it's a mindset of taking care of your people, making sure they have the resources to do their job and prioritizing their needs above your own.
Development: What are some of the things you have discovered that you're not very good at?
Moore: Earlier in my career, as a development project manager, I figured out that interior design – selecting colors and fabrics – is not my greatest value add. I know what I like, but I also know that my personal preferences don't really matter. What matters is what the market wants and values. So I learned to rely on the research and thinking of our in-house design and development teams and the outstanding designers and consultants we work with.
Development: What qualities do you look for when hiring senior staff?
Moore: Two of the most important qualities I look for are critical thinking ability and cultural fit. Of course, a person has to have the business acumen and technical skills, but those are more common among a group of highly qualified candidates. People who can determine the right issues to focus on and are high-quality thinkers, intelligent risk takers, are much more rare. At Rockefeller Group, the right cultural fit means we want professionals of the highest integrity who are passionate about real estate and not just creating financial value, but improving communities and people's lives through their work.
Development: What was one of the biggest mistakes your company made?
Moore: Like a lot of companies, we invested too much capital at the top of the last cycle. While time, effort and creativity helped many of those projects eventually succeed, we're still working on a few of those 2007 vintage projects. In an effort to not repeat the same mistakes, we make sure that we're keeping an eye on the broader economy, labor market and real estate capital markets – not just the local rent, vacancy and supply-and-demand trends. Our investment committee spends a lot of time discussing downside scenarios, risks and potential mitigation strategies.
Development: Looking out three to five years, what do you see on the horizon that will affect the industry? What is Rockefeller Group doing today to prepare for those challenges?
Moore: It's longer than three to five years, but the aging of the construction labor force is a structural problem for the real estate development industry. We're not attracting enough young workers to replace the skilled tradespeople as they retire. We've got to better communicate to the next generation the opportunities for a financially successful and personally rewarding career in construction industry trades of all types.
Development: What is the best advice you have received over the course of your career in real estate?
Moore: In any negotiation, try to avoid simply saying "no." Whether it's a tenant, a joint venture partner or anyone you're negotiating with, work to identify an alternate solution or dig deeper to find out the motivation behind someone's request. Ask lots of questions and listen more than you talk. Many times, if you get to the root of what the other party needs, you can bridge the divide. But if you have to say "no," say it for a legitimate reason, not just because saying "yes" would be difficult or inconvenient.
Development: What advice would you give someone entering the commercial real estate industry today?
Moore: This goes back to cultural fit. If you can, find an organization that aligns with your personal values. Working at a place that doesn't fit with your personality or values is a recipe for being miserable. Even if you love what you do, work can be a grind sometimes, and you want to be surrounded by people who will grind it out with you.
Development: Did you have a mentor early in your career? If so, what did your mentor teach you?
Moore: I've been lucky to have had a handful of senior people give me great advice at crucial times over my career. Most of the time, I was smart enough to listen. More broadly speaking, one lesson I've learned in my career is that you can be tough on issues but still be good to people.
Development: How do you de-stress?
Moore: My best outlets are spending time with my family (my wife and I have three sons) and exercising. I recently put a Peloton bike in our basement, and now I'm addicted to it. It's a great way to start the morning and get your head right before the day takes off on you.
By Ron Derven, contributing editor, Development