To keep buildings hip, landlords are making capital expenditures earlier than budgeted.
THE CEO OF a large national office landlord recently revealed that tenant renewal rates at the company's properties dropped to 35 percent from a historic norm of approximately 75 percent. Are renewal rates declining more broadly across the CRE industry? Having confirmed this trend with many landlords and tenant representatives on the ground in major markets, CBRE is contemplating why this is happening and what should be done about it.
Why the Change?
The overarching reason for this change is that companies today view real estate as more of a strategic asset than simply a place with four walls to keep out the rain. Employers see modern workplace design as a competitive advantage to attract hard-to-find highly skilled workers. Despite rising rents, taxes and other occupancy expenses, the cost of real estate relative to the overall cost of labor is very low. Even in the most expensive markets like New York and San Francisco, real estate represents about 9 percent of a business' total operating costs.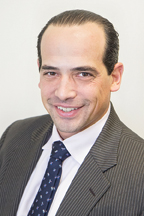 With a current overall national unemployment rate below 4 percent and a rate that is near or below 2 percent for highly skilled workers, tenants are open to doing whatever it takes to attract and retain talent. This push among employers to be in the best locations and offer the best office experience has caused many Class A buildings to lose their luster more quickly than expected, with landlords making capital expenditures in tenant and common areas years earlier than previously budgeted. It is also calling into question the definition of "Class A" altogether, as areas such as the Arts District in Los Angeles, Fulton Market in Chicago and the Third Ward in Milwaukee are taking old industrial properties and creating new "Class A" buildings and neighborhoods that attract the most sought-after tenants.
To be clear, not all companies are moving upon lease expiration to the newest and trendiest places in their markets. There is a clear split between old-school industries like law, accounting, finance and government (which are responding slowly to the office evolution movement) versus new-school industries like media, information and technology (which were early adopters) in terms of the degree to which they are adopting these changes. Cities like Washington, D.C., that have a heavy concentration of old-school industries will likely see more short-term disruption to the stability of office tenancies as they play catch-up versus cities with a preponderance of new-school industries that have already changed.
Considerations for Landlords and Tenants
What can landlords do about the decline in property loyalty? The simple answer is to focus on the basics of property management. According to CBRE's 2018 Global Tenant Survey, 78 percent of tenants say that timely responses by property managers have a strong or very strong impact on their decision to renew a lease.
For employers, creating an "agile" workplace is very important for retaining employees. In theory, "agile" means work environments that enable individuals to be productive as well as recharge their batteries in a variety of locations, both in the tenant suite and throughout the building. The good news is that while some of these buildouts are permanent and capital- intensive, many offerings, such as hospitality and "wellness," are not. Wellness amenities particularly get lots of bang for the buck. According to CBRE's 2018 Americas Occupier Survey, the availability of wellness amenities such as fresh food and thermal comfort jumped in importance among 49 percent of tenants in 2018, up from 34 percent in 2017. The key to making the most of these agile workplace solutions is to focus on "change management," the process of going from the old workspace-based design to the new activity-based design.
The final and $10-trillion question (the total value of the CRE industry in the U.S.) is that while these changes are proving to attract and retain the best talent, will they make employees more productive? To answer this question, one must look from the groundbreaking workplace studies conducted by Max Weber almost 100 years ago to the current studies carried out today by CBRE and others. But for now, let's go with the agile, activity-based workplaces as the environments that will increase the attraction and retention of tenants and employees.
By Spencer Levy, Head of Research, Americas, Senior Economic Advisor, CBRE