Interior design driven by how employees use their space, rather than by general workplace trends, will produce more effective, productive workplaces.
ARCHITECTS AND interior designers who focus on workplace design are constantly asked what the next big trends will be. This question is challenging because the term "trends" implies that the big thought of today will expire and quickly be replaced by the next thought of tomorrow. Recent workplace trends have included hot-desking, hoteling, dedicated or nondedicated workstations and agile delivery or free address. All of these strategies have their merits, but no silver bullet exists for every company. Companies therefore should not proceed like lemmings to follow the latest trend or idea. Design should be driven by data, not trends. A one-size-fits-all approach to design should not override the specific needs of a business.
To help guide clients' decisions about their future workplaces, Perkins+Will's Corporate Interiors team developed Indicator, a benchmarking tool that captures and displays salient metrics from more than 200 workplace projects across all industries. When visualized, Indicator data – which range from average density, to the ratio of private office seats to workstation seats, to the balance of "me" versus "we" spaces – offer a snapshot of current workplace design trends. Given ongoing bottom-line pressure to design effective and efficient workplaces, Indicator helps designers guide clients with quantitative data about what their peers are doing.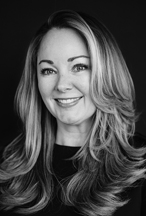 In the midst of the Information Age in the early 2000s, Perkins+Will used program information and stakeholder interviews to inform design decisions. This information often contained biases and may have been limited because it came, for example, from a project steering committee made up of only executives.
To ensure data integrity and more balanced representation, multiple evaluation methods are now used – including employee surveys (pre- and postoccupancy), in situ analysis, interviews, visioning sessions and all-staff workshops – amounting to thousands of data points for further analysis. This information helps Perkins+Will's Workplace Strategy team dig deeper into how people interact with the built environment.
For example, in 2017, the company partnered with Leesman, a London-based workplace research firm, to study Perkins+Will's New York, Minneapolis, Chicago and Seattle offices. Faced with expiring leases, in 2016 Perkins+Will moved its studios in Chicago, Minneapolis, and Seattle, while the New York office underwent a renovation. Designing these four spaces challenged Perkins+Will to take bold steps to improve its workplace effectiveness. While each project had its own unique set of drivers, collectively, all those involved with the redesigns strove to design each location to facilitate collaboration, enable choice, promote health and well-being, and optimize sustainability.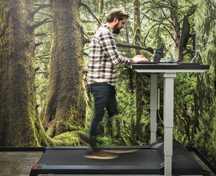 To establish a link between the design and business performance, a workplace-effectiveness survey was issued to employees in the four offices. Those responses were measured against the database of more than 400,000 global respondents from a variety of industries, allowing Perkins+Will to understand how its employees felt about their environment.
As a result of this process, not only did employee satisfaction levels increase after they settled into the new workspace, but employee performance, productivity and overall business performance also increased. In addition, each office ended up looking completely different from the others, because the process produced design outcomes tailored to the specific needs of each studio.
The Toronto office of Perkins+Will is also using the data-driven design process as it reimagines the design of its new office in downtown Toronto. The Workplace Strategy team began by surveying employees about real estate decisions, such as whether the office should be relocated. Employees also provided feedback on how design could authentically represent and showcase culture, and they voiced opinions on office features that would allow teams to work more efficiently.
Findings from these information-gathering exercises yielded significant evidence for future investments. For example, because data revealed that the office was unoccupied 40 percent of the time, the team concluded that the office could decrease its real estate footprint, thus affecting the bottom line over time.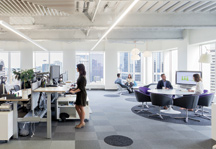 On the basis of employee feedback, the Toronto office will implement a free address strategy, which will offer employees the freedom to choose their work setting every day. The office's 80 staff members will have the option to choose from 175 different places to work within the office, each with its own levels of technology, privacy and collaboration.
The Toronto team is currently piloting the free address program in its existing office suite. Data from the pilot will provide additional information about productivity that will be used to inform the office redesign. The program will also help with the change- management process by enabling employees to get comfortable with this new way of working before they occupy the new space.
In short, companies don't just want beautiful boardrooms to impress clients. They are looking to develop interior spaces that can transform their business performance, improve productivity, increase employee satisfaction and, ultimately, create a healthier and happier workplace.
---
Using the Leesman Index
Leesman measures employee experience with the Leesman Index, a global business intelligence tool that captures feedback on how employees feel about their work environment. Through surveys, they are asked to rank the importance of activities such as conducting individual focused work at a desk or having adequate space to spread out paper and materials. Then they are asked to indicate how well the workplace supports each activity, ranging from "not at all supported" to "very well supported." If high-priority activities are very well supported, the company scores high on the Leesman Index. Each company's responses are compared to the responses of other leading organizations across all industries.
Methods
Perkins+Will convened experts in design, strategy and research to conduct pre- and post-occupancy evaluations for its New York, Chicago, Seattle and Minneapolis offices using the following tools:
The Leesman Index, a confidential, standard workplace effectiveness survey that measures how offices support their employees and compares results to a database of close to 400,000 global respondents
Custom surveys, interviews and observation studies
Key business metrics such as operating costs and client engagement to assess office performance
Sample Post-Occupancy Results From the Leesman Survey
Employee Satisfaction, Performance and Productivity. Satisfaction of Perkins+Will employees was rated at more than 90 percent for activities ranked most important, such as the ability to meet both formally and informally and to collaborate on creative work. Interviews confirmed an appreciation for the variety of workspaces and the ease with which new technologies supported performance and productivity. Says one New York employee, "The ability to draw directly on a screen that can be viewed in and out of the room has allowed us to communicate more seamlessly with our clients. They can see us drawing, which [creates a] more meaningful conversation."
Planning and Design Outcomes. In Perkins+Will's new Chicago and Minneapolis offices, square footage per person decreased 17 percent. Despite this reduction, the number of unassigned seats within a range of settings increased. Operating costs decreased 11 percent overall from the previous year. The Minneapolis office saved $100,000 by reusing 65 percent of its existing furniture, including file cabinets, desks and chairs.
Other. Collectively, Perkins+Will scored 15 to 20 points higher than the Leesman Index in technology satisfaction, including in-office connectivity, audiovisual equipment, guest and visitor network access, and remote access to files and network. Post-occupancy evaluation responses confirm the effect of design on employees. For example, the Minneapolis office reported a 61 percent increase in a "sense of community" and a 62 percent increase in "energy/buzz."
---
By Janine Grossmann, Fellow ARIDO, LEED AP ID+C, corporate interiors principal, Perkins+Will