The president of this Issaquah, Washington-based real estate management and development firm offers his perspective on being a developer.
JORDAN LOTT founded Lake Washington Partners in 2006, but his family's roots in the real estate industry and Seattle date back to the 1940s, when his grandfather, Manny Lott, an entrepreneur and community leader, invested in some of the city's most iconic real estate, including the Arctic Building, a landmark in downtown Seattle. Inspired and encouraged by his grandfather, Lott has successfully developed or acquired 7 million square feet of industrial and office properties nationwide, more than 1 million square feet of which is in the Seattle metro area.
Lake Washington Partners is a small, nimble firm with large capabilities. With a staff of roughly 25 people, the company has a broad and diversified foundation.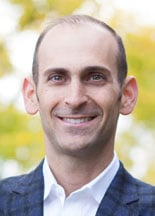 Development: What is your primary role as president of Lake Washington Partners?
Lott: My role is to make sure that my team has the tools they need to do their jobs. I don't micro manage. I hire great people and I trust them to execute. I constantly educate myself and try to apply best practices to the business so that we can expand and grow. I spend a lot of time looking at data and reports and drawing on my industry relationships to keep myself and the business informed. I am here to make sure that my people can do their jobs.
Development: What qualities do you look for when hiring senior staff?
Lott: For us, it is all about cultural fit. I need and I want people who have the right attitude. I really like the quote, "You can't teach tall." That is, some people have the right core values and some people don't. We look at who you are as a person and whether you'll be a good fit for our team. The rest can work itself out.
Development: When one of your employees makes a mistake, how is it addressed internally?
Lott: You can't "eat someone's lunch" for making a mistake; if you do, they'll never make a decision again. I always try to find a teachable moment and ask the person, "what can the organization learn from this?" I think that, in the end, people know when they've made a mistake. We learn from it; we move on.
Development: What was one of the biggest mistakes your company made, and how did you find yourself making it?
Lott: We've made a lot of mistakes. Hopefully, we've owned up to all of them. Our biggest mistake has been to hire the wrong person or the wrong vendor. If we don't have that great cultural fit, in the end it is going to be a problem.
Development: While the commercial real estate industry has been experiencing tremendous transaction volume, how is your company preparing to weather the inevitable downturn?
Lott: We have the same strategy in good years as we do in bad years. We're conservative investors; we have a very long-term time horizon. We try to find buildings and properties that we want to own 10, 20 or 30 years from now. We know that there will be recessions in that period of time. We know they are going to come, but we don't know when they will come. We don't have a boom-year strategy and a lean-year strategy.
Development: Looking out three to five years, what do you see on the horizon that will impact the industry?
Lott: There will likely be a recession within the next five years. When it comes, we will look at it as a buying opportunity.
Development: What is the best advice you've been given over the course of your career?
Lott: The best piece of advice I received was "the first one to market wins; know your markets." I have tried to instill that in everybody I work with. You've got to know the market; you've got to understand it.
Development: What advice would you give someone entering the CRE industry today?
Lott: The CRE industry is huge and it has lots of industries within it. If you know who you are as a person, you can better find a job that suits you. For example, brokers and managers are very different personality types, so you have to find the job that fits you as a person. Finding a job that fits you is what makes people the most successful.
Development: Did you have a mentor early in your career? What did they teach you?
Lott: Early in my real estate career, I spent a lot of time simply asking people questions and asking for advice. Frankly, it is something that I still do today. That's why I am involved in NAIOP and serve as a NAIOP Research Foundation Governor. I cannot imagine thinking that there is not more for me to learn. I really try to learn from people who are generous with their time.
Development: How do you de-stress?
Lott: I watch the Food Network.