Transportation demand management strategies, which increasingly include ride-hailing services, have evolved from a negotiating tool to an amenity.
IN JUST A FEW years, ride-hailing services have revolutionized how people move around in their daily lives. According to a January 2017 Business Insider article, in more than 500 cities around the world, anyone with a smartphone can now call an Uber car to their location. Similarly, Lyft reaches people in 300 cities across the U.S. These tech-savvy companies allow users to request and pay for rides straight from their phones, enabling users to pick up rides on the go that usually cost less than local cabs. Now that ride-hailing is nearly ubiquitous — and "uber" has become a verb — developers and property managers are increasingly using these services to boost the profile and profitability of their properties.
Using TDM Strategies to Strike a Deal
The tension between a developer's desire to produce a high-density project and a local zoning board's desire to prevent traffic congestion is nothing new. Justin Schor, a transportation planner and principal with Wells + Associates, explains that "usually the main reason local jurisdictions have trouble approving higher density development is because of concerns about traffic congestion. In many cases, the solution is implementing a transportation demand management strategy to offset the traffic impact." These strategies come in many different forms. Whether it involves providing shuttle services, subsidized transit passes or ride-hailing services, a TDM strategy helps developers meet the transportation needs of incoming tenants without negatively impacting existing traffic flows or parking.
Schor says office developers were among the first to offer TDM strategies, including ride-hailing, to make their sites more accessible. Since suburban office buildings have struggled with high vacancy rates in the wake of the Great Recession, developers have used these strategies to satisfy zoning boards as well as attract the growing number of tenants who want connectivity and access to urban amenities.
In Nashville, the Tri-Star Sports and Entertainment Group sought to expand its office building on Music Row. The company, which manages A-list celebrities, planned an expansion that would leave it 23 parking spaces short of the local parking requirement. The Metro Board of Zoning Appeals approved the project when TriStar proposed using ride-hailing as a TDM strategy. In exchange for eliminating the 23 parking spots, TriStar agreed to sign a contract with a ride-hailing company like Uber or Lyft to cover the commuting costs for 23 of its employees. The board was satisfied, believing ride-hailing would serve the building's transportation needs and prevent any negative impacts on nearby traffic or parking.
Ride-hailing: The New Amenity in Multifamily Properties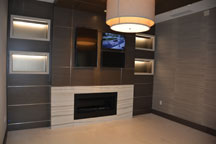 While office buildings have begun to incorporate ride-hailing into their TDM toolkit, Schor says that "people are realizing that the commute starts from home, so multifamily buildings are starting to do TDM as well." Developers of multifamily real estate are finding creative ways to integrate ride-hailing services into their properties.
Parkmerced, a 3,200-unit suburban residential development in San Francisco, is staying competitive by partnering with Uber and the local transit system to support the everyday transportation needs of its 10,000 residents. As part of its plans to triple the number of apartments and residents and add an estimated 400,000 square feet of commercial space over the next 20 years, Maximus Real Estate Partners, the owner-operator of ParkMerced, launched the community's Car-Free Living Program in May 2016.
Stephen Linaweaver, who heads the program from Parkmerced Labs, the innovation arm of Maximus, says the "focus of the program is to meet existing resident demand and attract new residents. We found it's a unique differentiator from other properties." The program provides participants with a $100 monthly transportation credit per apartment to put towards a Clipper card — the local transit card, which can be used for bus and train services — or toward Uber rides. Parkmerced also struck a deal with Uber to cap its UberPool rates for all residents between the community and the three nearest public transit stations at $5.
Over 75 percent of all new residents have enrolled in the program, which is already reducing demand for parking. Linaweaver says that at Parkmerced, where homes are rented separately from parking spaces, "occupancy rates have increased by 9 percent, while demand for parking has remained flat." The program does not require residents to go car-free, and Linaweaver says that it has reduced car usage even for residents who own a car, by curtailing their need for a second car or enabling them to limit personal car use to certain times, like weekends. Based on a recent internal transit survey, 30 percent of Parkmerced households do not own a car, and 44 percent use ride-hailing or public transit to commute to work.
Linaweaver believes the Car-Free Living Program has helped the property attract higher rents, noting that Parkmerced has experienced a 5 percent increase in rental rates since the start of the program, while the broader San Francisco market has seen a slight decline. Parkmerced plans to expand the program in the near future to support longer trips by partnering with a car-sharing service like ZipCar or Car2Go.
For some properties, educating people on existing transportation options is as important as creating new ones. Developments like the mixed-use district known as Mosaic near Washington, D.C., in Northern Virginia have supported connectivity for tenants and patrons by offering TransitScreen, a proprietary dashboard service that displays real-time data for all nearby transportation options. (For more on TransitScreen, see "Displaying Real-time Transit Information: An Update," Development, summer 2017.)
The Vintage, an apartment building in Washington, D.C., completed by Valor Development in May 2017, uses a TransitScreen on its main level to show residents their transportation options. The Vintage has taken this amenity one step further, by positioning the screen in an "Uber waiting room," a comfortable space where residents can wait for their rides. Joe Bous, a principal with Valor, says the room was conceived when Valor "considered how people come and go from buildings; they stand behind the glass looking out because they don't want to be cold." At the Vintage, residents can relax on a couch by a fireplace while they wait for their Uber or Lyft car to arrive.
According to Schor, "what started as a response to regulations is now what buildings are offering because the one across the street is offering it." As more office and multifamily properties position ride-hailing as an amenity like a gym or conference center, others will feel they need to do so to stay competitive. TDM strategies, which increasingly include ride-hailing services, have transformed from negotiating tool to amenity. Ride-hailing is simply the latest example of commercial real estate's ability to innovate and respond to people's changing needs and attitudes.
Camille Galdes is an urban policy writer and researcher.