San Francisco has passed legislation that enables the development of accessory dwelling units in previously underused parts of existing multifamily buildings.
ADDING NEW HOUSING units is crucial for a city in a housing crisis. San Francisco's recent growing pains are well documented, as new development has failed to meet the demand for housing at the full range of price points that urban renters need.
One recent solution is San Francisco's passage of citywide legislation that better accommodates accessory dwelling units (ADUs) in previously underutilized spaces such as utility and laundry rooms in existing buildings. In September 2016, the city's Accessory Dwelling Unit program — which reduces some planning code requirements — became available for use citywide. The city's planning department has also published an ADU Handbook, which includes a prototype example demonstrating how an ADU could replace some of a multifamily building's underutilized space.
Other spaces ripe for conversion into ADUs include storage areas, utility and laundry rooms, and basements. The city of San Francisco is hoping to add 14,000 ADUs in the next few years. Veritas Investments is among the first property owners to respond to the opportunity, with dozens of new units under construction, including 10 projected to open and another 41 permitted by the end of 2017. Eighty more are expected to open in 2018, but property owners continue to face challenges in helping the city to reach its ambitious goal, and to help ease the housing crunch.
Challenges and Opportunities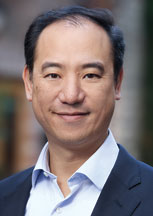 ADUs are not new, but this recent wave of innovation is accelerating opportunities to develop them. Enterprising apartment building owners in California, New York, London and elsewhere have long converted underutilized space into housing, but economics and regulation have made this a rare occurrence. Lately, the development of ADUs in the backyards of single-family homes, where they are also known as "granny flats," has taken off in cities that have embraced them. These include Vancouver, Seattle and Portland, Oregon.
San Francisco's ADU effort now offers a test case for cities wanting more housing at a range of affordability levels. Creating ADUs within existing apartment buildings requires significant effort to balance the needs of residents, owners, neighbors, investors and the community. San Francisco is beginning to demonstrate that this process can work in one of the tightest housing markets in the U.S.
Adding ADUs is a timely response to market conditions and consumer trends. More and more urban dwellers are seeking smaller living spaces than those they grew up in, and many see value in adding density that reduces a building's ecological footprint. They also love the walkable retail- and entertainment-rich neighborhoods usually found at the heart of American cities.
Key Elements
The following are among the key elements of San Francisco's ADU regulations and similar efforts to encourage the development of ADUs elsewhere:
Fast-tracking Reviews. At the San Francisco Planning Department, the goal for ADU plan reviews is three to four months, compared to the standard six months for most plan reviews.
Adding Flexibility to City Guidelines. Regulations put in place decades ago that typically were aimed at new construction need to be made more flexible to encourage the addition of ADUs when older properties are renovated or redeveloped.
Lender, Investor and Industry Support. For ADUs to find larger acceptance, lenders, insurers and the broader real estate community all need to get their arms around the market demand for these units and discover how to make the most of this new opportunity.
One promising financing tool for ADUs is Property Accessed Clean Energy (PACE) financing. Sausalito, California-based CleanFund, which has a long track record of providing property owners with PACE financing for water, solar and other energy technology systems, is working with the city of San Francisco, the Bay Area Council and other groups to enable property owners to use PACE financing to develop ADUs.
The city has already adopted policies enabling property owners to use PACE financing to retrofit apartment buildings with seismic improvements, energy efficiency or water conservation upgrades, as well as solar energy systems. PACE financing from CleanFund also is currently available for a portion of the cost of adding ADUs. But PACE financing for the full construction costs of ADUs would widen the opportunities for this new source of housing, particularly at buildings owned by the smallest mom-and-pop property owners. This is a natural follow-on from the city's approval of using 100 percent PACE financing to retrofit earthquake-prone buildings, a process known as soft-story retrofits.
An Example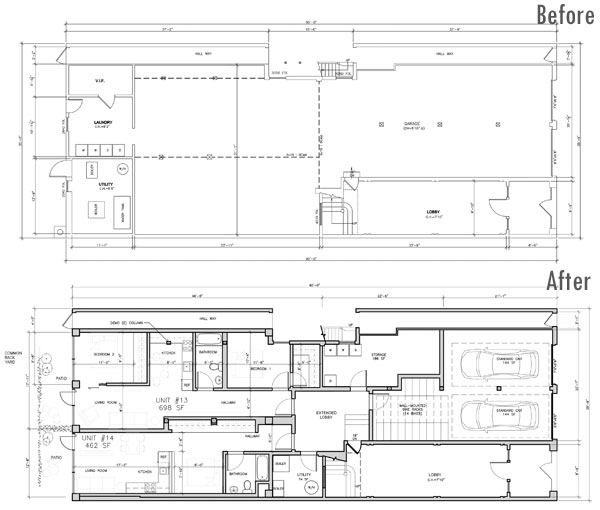 While additional financing sources would help property owners develop more ADUs, Veritas already has several projects underway in San Francisco. At 735 Taylor Street, a 62-unit residential building near Union Square with a Walk Score rating of 99 out of a potential 100, the firm is adding seven new units in former banquet/meeting space. This classic Victorian-style building had a classic problem: While floor plans and resident tastes have changed over the years, the building hadn't. By redeveloping underutilized portions of the interior, the company is adding modern amenities as well as ADUs.
The city's ADU legislation has made it possible for Veritas to create new housing while preserving the building's historic character, at a cost less than that of comparable new construction in San Francisco. In another example, 1750 Golden Gate Avenue, the firm is converting underutilized garage and storage space to create two new apartments scheduled to open in 2018.
Over the next five years, Veritas would like to develop some 200 to 400 ADUs in more than 100 multifamily and mixed-use multifamily and retail buildings throughout San Francisco. The experience will be a test case for innovation that can be tailored to other cities with housing crises, as well as an example for smaller property owners in San Francisco and elsewhere.