Emil Malizia Named NAIOP Research Foundation Distinguished Fellow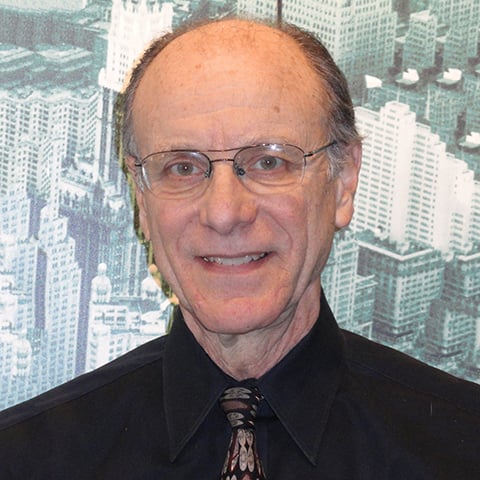 The NAIOP Research Foundation announces the appointment of Emil Malizia, Ph.D., Research Professor, Department of City and Regional Planning, University of North Carolina at Chapel Hill, as a Distinguished Fellow.
The Research Foundation's Distinguished Fellows Program engages the nation's foremost commercial real estate, economic and public policy experts. Distinguished Fellows contribute articles to NAIOP's Development magazine, present to the organization's National Forums groups, and provide advice, feedback and information regarding research being conducted on behalf of the commercial real estate industry.
Malizia is Research Professor of City and Regional Planning at the University of North Carolina-Chapel Hill and president of Malizia & Associates, LLC. His expertise spans the related areas of regional economic development, real estate development and urban redevelopment. His recent activities include helping the university's business school launch a new real estate program and counseling local development firms on workforce housing projects. He is a member of the American Real Estate Society, Counselors of Real Estate, International Economic Development Council, NAIOP, National Association of Realtors, and Urban Land Institute.
"The Research Foundation is delighted to have Emil join our Distinguished Fellows program," said Jennifer LeFurgy, Ph.D., executive director of the NAIOP Research Foundation. "His career experiences and extensive knowledge about the commercial real estate industry brings tremendous value to NAIOP members and our research, helping us make the important connection between the practicing and academic CRE communities. The Foundation looks forward to the enthusiasm and insights he will contribute to the program."
For more on the NAIOP Research Foundation and the Distinguished Fellows program, visit naiop.org/researchfoundation.
# # #
About the NAIOP Research Foundation
The NAIOP Research Foundation was established in 2000 as a 501(c)(3) organization to support the work of individuals and organizations engaged in real estate development, investment and operations. The Foundation's core purpose is to provide information about how real properties impact and benefit communities throughout North America. For more information, visit naiop.org/researchfoundation.
About NAIOP
NAIOP, the Commercial Real Estate Development Association is the leading organization for developers, owners, investors and related professionals in office, industrial, retail, and mixed-use real estate. NAIOP provides unparalleled industry networking and education and advocates for effective legislation on behalf of our members. NAIOP advances responsible, sustainable development that creates jobs and benefits the communities in which our members work and live. For more information, visit naiop.org.
NAIOP Contact:
Kathryn Hamilton, NAIOP vice president for marketing and communications
703-904-7100, ext. 165
hamilton@naiop.org