Morris Davis Named NAIOP Research Foundation Distinguished Fellow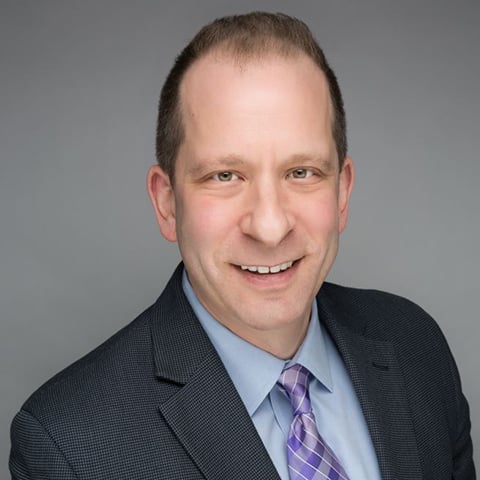 The NAIOP Research Foundation announces the appointment of Morris Davis, Ph.D., Paul V. Profeta Chair of Real Estate and Professor of Finance and Economics, Rutgers Business School, as a Distinguished Fellow.
The Research Foundation's Distinguished Fellows Program engages the nation's foremost commercial real estate, economic and public policy experts. Distinguished Fellows contribute articles to NAIOP's Development magazine, present to the organization's National Forums groups, and provide advice, feedback and information regarding research being conducted on behalf of the commercial real estate industry.
In addition to his role as the Paul V. Profeta Chair of Real Estate and the Academic Director of the Center for Real Estate at Rutgers Business School, Davis is an adjunct scholar at the American Enterprise Institute, a senior scholar of the Opportunity and Inclusive Growth Institute of the Federal Reserve Bank of Minneapolis, and an independent director of the AGNC Investment Corp. mortgage REIT. Davis holds a Ph.D. in economics from the University of Pennsylvania and is widely published on issues related to U.S. housing markets.
"The Research Foundation is delighted to have Morris join our Distinguished Fellows program," said Jennifer LeFurgy, Ph.D., executive director of the NAIOP Research Foundation. "His career experiences and extensive knowledge about the commercial real estate industry brings tremendous value to NAIOP members and our research, helping us make the important connection between the practicing and academic CRE communities. The Foundation looks forward to the enthusiasm and insights he will contribute to the program."
For more on the NAIOP Research Foundation and the Distinguished Fellows program, visit naiop.org/researchfoundation.
# # #
About the NAIOP Research Foundation
The NAIOP Research Foundation was established in 2000 as a 501(c)(3) organization to support the work of individuals and organizations engaged in real estate development, investment and operations. The Foundation's core purpose is to provide information about how real properties impact and benefit communities throughout North America. For more information, visit naiop.org/researchfoundation.
About NAIOP
NAIOP, the Commercial Real Estate Development Association is the leading organization for developers, owners, investors and related professionals in office, industrial, retail, and mixed-use real estate. NAIOP provides unparalleled industry networking and education and advocates for effective legislation on behalf of our members. NAIOP advances responsible, sustainable development that creates jobs and benefits the communities in which our members work and live. For more information, visit naiop.org.
NAIOP Contact:
Kathryn Hamilton, NAIOP vice president for marketing and communications
703-904-7100, ext. 165
hamilton@naiop.org