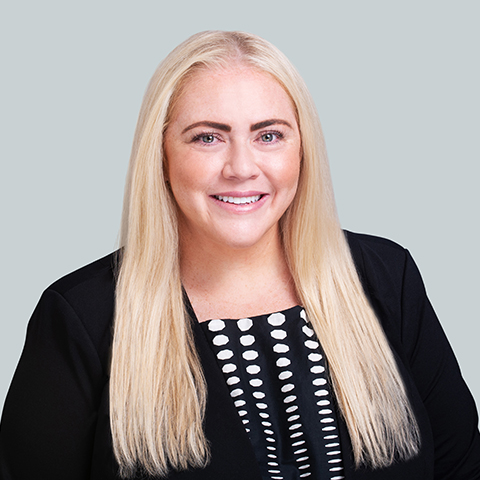 The NAIOP Research Foundation announces the appointment of Cassie Catania-Hsu as a NAIOP Research Foundation Governor. Individuals who demonstrate their commitment to the Foundation's mission by making a substantial contribution to its endowment fund are invited to accept this lifetime distinction. Catania-Hsu was inducted during NAIOP's CRE.Converge conference this fall in Seattle.
Catania-Hsu is the Managing Director and Market Leader of CBRE in Las Vegas, where she oversees all CBRE Advisory lines of business for the Las Vegas valley, including Advisory & Transaction Services, Capital Markets, Debt & Structured Finance, Property Management, and Valuation & Advisory Services.
A nearly 30-year resident of Las Vegas, she has more than a decade of experience in local commercial real estate. Catania-Hsu has a Bachelor of Science in Real Estate from the University of Nevada Las Vegas (UNLV), a Commercial Real Estate Certification from the UNLV LIED Center for Real Estate and is a graduate of the 2018 Developing Leaders Institute from NAIOP Southern Nevada. She also serves on the NAIOP Southern Nevada Board of Directors and CREW Las Vegas Board of Directors. 
Catania-Hsu began her affiliation with the organization as a Research Foundation Visionary. She was named a recipient of the NAIOP Developing Leaders Award in 2018 and is a member of NAIOP Southern Nevada.
"Cassie's commitment to the NAIOP Research Foundation continues with her appointment to the Governors program," said Jennifer LeFurgy, Ph.D., executive director of the NAIOP Research Foundation. "We're grateful for her generosity and her valuable insights and support. Cassie and the 89 other individuals who support the Foundation are essential in our mission of building better communities through practical research and education."
The NAIOP Research Foundation was established in 2000 as a 501(c)(3) organization that accepts tax-deductible contributions. Its mission is to provide practical research and education that allows commercial real estate owners and developers to successfully capitalize on new trends and address challenges in the industry. Recent reports include "Diversity, Equity and Inclusion in Commercial Real Estate: Best Practices and Common Challenges;" "Hybrid Work and the Future of Office: Adapting to a New Paradigm in Occupier Demand;" "Designing for Wellness in Distribution Centers;" quarterly space demand forecasts; and the annual study on the economic impact of commercial real estate.