Like every organization, NAIOP pivoted throughout the past year to meet the changing needs of our members as the pandemic reshaped our businesses.
While we're still navigating these challenges, I'm confident that our industry will emerge stronger, more innovative and better prepared to face future challenges. Development magazine asked me about my thoughts on our industry and association, and I'm pleased to share my responses here.
Where do you see our industry in the traditional cycle?
I believe that we are squarely in the expansion stage, about 24-36 months from the peak of this cycle. Even throughout the pandemic, construction has continued in the U.S., with the industrial sector leading the pack thanks to accelerated e-commerce demand. The multifamily sector is also growing, and the health care sector will hopefully soon be able to focus on its real estate, infrastructure and expansion needs as it continues to see a decline in COVID-19 patients. In the office sector, I believe we'll see a surge in space remodels and new construction as the COVID-19 vaccine becomes more widely available and employees return to the office.
Why do you find this industry engaging?
Real estate provides creative brick-and-mortar solutions to industries and businesses, helping them grow and become most productive and impactful in our communities. We literally get to create places for people to thrive, and at its heart, our industry is all about the people.
What are the strengths of your home market of Greater Phoenix?
I've spent the past 11 years in the Southwest, and during this time the state of Arizona has grown and changed in so many ways. Greater Phoenix is one of the fastest-growing markets and offers a vibrant quality of life that is important to companies, including a strong talent pool, solid infrastructure and real estate, and essential connectivity options. Its business-friendly environment helps us attract, retain and grow a wide variety of businesses of all sizes. Arizona has worked to diversify its economy by focusing on the financial services, tech, manufacturing and automated vehicle sectors, among others. Our region has an extremely competitive workforce while maintaining one of the lowest costs for labor in the nation.
What are the biggest changes the industry will see coming out of the pandemic?
The pandemic hasn't so much changed our industry as it has accelerated the inevitable. How and where people work is continually in flux, but typically at a much slower pace. The pandemic forced us to modify our behaviors almost overnight, and there's no doubt some of our new work habits and ways of communicating are here to stay. However, our industry and many others depend upon relationships — our teams need to be together to create, operate and innovate. This cannot all happen remotely. As we return to the office, spaces will look different and be used in new ways. Open areas and meeting spaces will be segmented into more private workspaces, and we'll likely see an increase in remote workdays. Through it all, what will remain most important is a company's culture — what it stands for, how it positively affects the community and world, and how its employees reflect its values.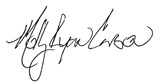 Molly Ryan Carson, Senior Vice President of Real Estate Development, Market Leader, Ryan Companies US, Inc.
2021 NAIOP Chair
---
All About Molly Ryan Carson
Education: Saint Mary's College in Notre Dame, Indiana, with majors in psychology and business.
Years in the industry: 20.
How you got involved in NAIOP: When I began at Ryan Companies in 2001, NAIOP was the first organization our developers recommended that I join, saying it was the most relevant and helpful organization for the commercial real estate business.
Last book read: For business, "Mindset" by Carol Dweck; for fun, "The Thirteenth" by Randall St. James.
Best vacation spot: Anywhere with deep snow or an ocean.
Industry mentors: I've been blessed to have several. Jean Kane, a past NAIOP chair, and my father are at the top of that list.
Best words of wisdom you ever received: "Always do the right thing" and "When you get a 'yes,' stop talking," both of which are from my father.