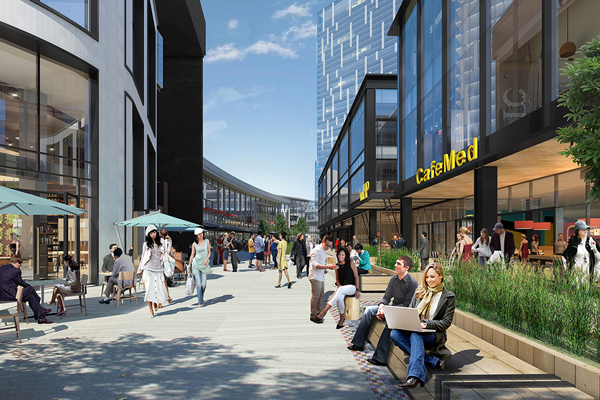 1 million+ sq. ft.
Stockdale Capital Partners has acquired Horton Plaza, a 10-acre retail mall in the heart of downtown San Diego, and it plans to transform the 1980s-era mall into a high-density, mixed-use development anchored by tech-oriented office space with lifestyle retail, entertainment and public neighborhood amenities. The redevelopment, to be known as The Campus at Horton, will feature up to one million square feet of office space as well as retail space and an activated public boardwalk, amenity deck and park. Construction is expected to begin in early 2019 and be completed in 2020. There are opportunities for an additional 1.5 million square feet to bring further density to the site.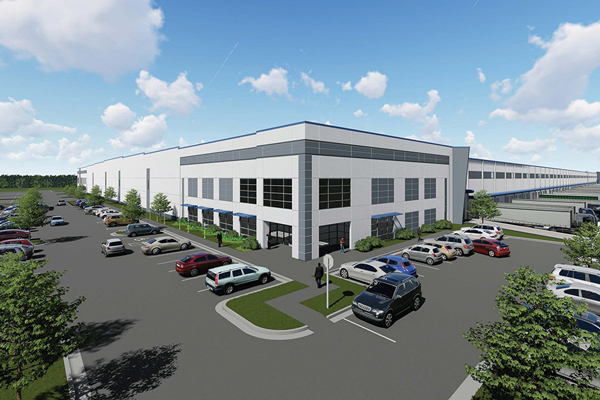 1 million sq. ft.
Transwestern Development Co., in partnership with a private real estate fund advised by Crow Holdings Capital-Real Estate, will develop a speculative 1 million-square-foot industrial facility in Lakeland, Florida, on a 183.5-acre site that was formerly a golf course. The project, called University Park at Bridgewater, is expected to be delivered in the second quarter of 2020. The facility will be designed to meet the specific requirements of e-commerce tenants, including heavy parking and trailer capacity, 36-foot clear heights and 185-foot truck courts. The project will be completed in two phases, with phase one comprising a single cross-dock building totaling 713,000 square feet. The second phase will expand the property by up to 292,000 square feet.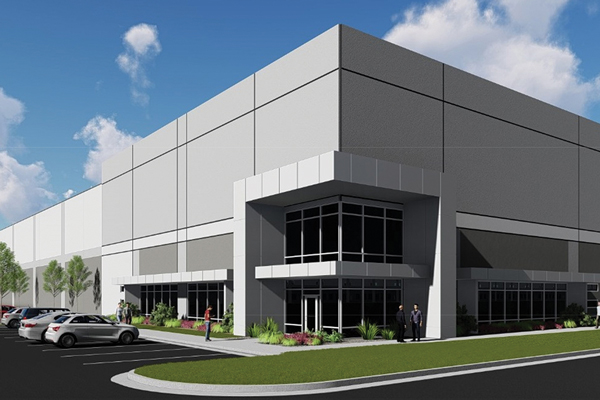 728,000 sq. ft.
Ridgeline Property Group will develop McDonough Logistics Center, a 728,000-square-foot Class A industrial facility in McDonough, Georgia, that will feature immediate access to Interstate 75. The building is expected to be completed in the fall of 2019. Features of the cross-dock facility include 36-foot clear heights, 60-foot speed bays, 148 dock doors, four drive-in doors, TPO roof system, Ductilcrete slab, ESFR sprinkler system, 210 trailer storage spaces and 311 car parking spaces.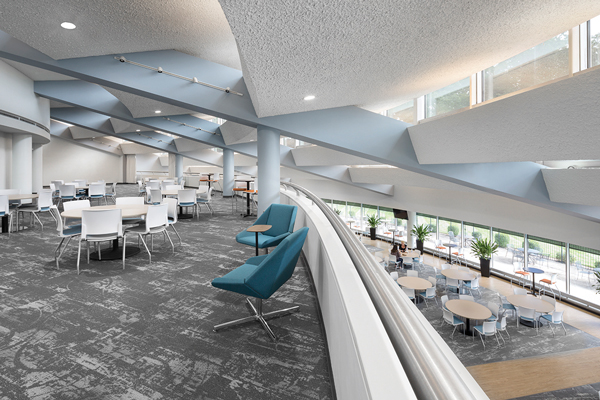 433,945 sq. ft.
Mountain Development Corporation recently wrapped up construction on a newly renovated office complex, 56 at Roseland, in Roseland, New Jersey. Ware Malcomb provided interior architecture and design services for the project, a four-story, 433,945-square-foot office building in a campus setting on 56 acres. The project entailed the renovation and updating of most common areas and shared amenities. This included improvements to the building's two-story atrium lobby, conference center, courtyard patio and lounge area, a 400-seat café (including serving and seating areas on two floors) and more.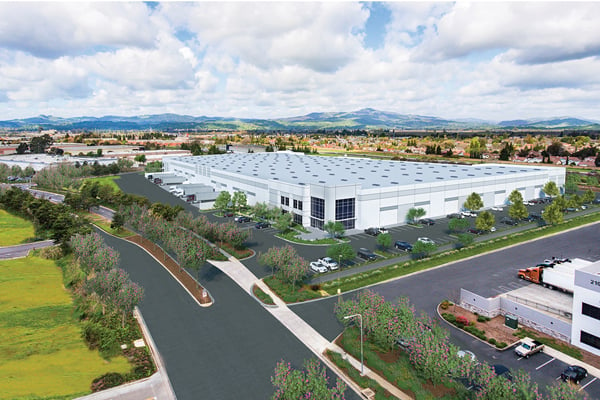 378,405 sq. ft.
Ridgeline Property Group and its investment partner, USAA Real Estate, recently broke ground on Interstate 80 Logistics Center, a 378,405-square-foot Class A logistics facility in Fairfield, California. The project, which is expected to be completed in the summer of 2019, is located a mile from Interstate 80, the east-west route connecting the San Francisco Bay Area to Sacramento and the Central Valley. The project includes a 36-foot clear height, cross-dock design, 69 dock-high doors, four drive-in doors, 56-foot by 60-foot column spacing with 60-foot speed bays, 31 dedicated trailer parking spaces and 192 auto parking spaces.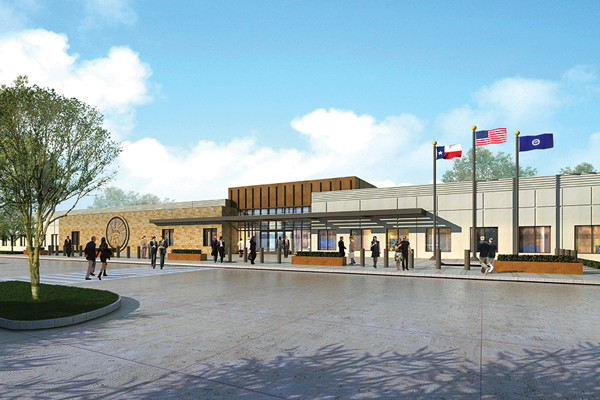 259,947 sq. ft.
Trammell Crow has begun construction on a Class A, 259,947 square-foot office building for the General Services Administration in Irving, Texas. The one-story structure, which will house the U.S. Citizenship and Immigration Services' Texas Service Center, meets the government's security and energy-efficiency requirements. It will be completed in early 2020. The facility, situated at the northwest intersection of N. Belt Line Road and President George Bush Turnpike, will sit on approximately 27 acres and has a 40-year ground lease with the DFW Airport. Gensler is the project architect and Manhattan Construction Company is the general contractor. CBRE will handle property management.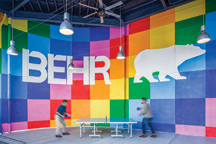 230,000 sq. ft.
Interior architecture and planning firm H. Hendy Associates recently completed a new 230,000-square-foot corporate headquarters for Behr Paint Company, one of the nation's largest suppliers of architectural paint and exterior wood care products. Located in Santa Ana, California, the building has formal training and meeting rooms; workstations to foster teamwork and ideation; data and innovation areas; and the Behr Den, an indoor-outdoor space featuring a large patio with tiered seating. The den can also be used as an event space and is designed to comfortably fit 500 people. A hallmark of the new space is a 30,000-square-foot, state-of-the-art research and development laboratory featuring unique graphics, art and access to natural light.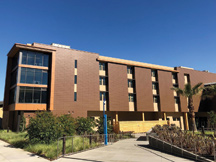 152,618 sq. ft.
The C.W. Driver Companies recently completed California State University, San Bernardino's new $78 million, 152,618-square-foot student housing and dining commons. The 407-bed student housing complex and 750-seat dining facility provides much-needed accommodations for incoming students and supports the university's future growth. Sustainable features include the use of natural light and ventilation, energy-efficient LED lighting with day lighting controls and occupancy sensors, high-efficiency fixtures and appliances, solar panels, energy-efficient mechanical and plumbing systems, and low-water landscaping with smart irrigation controllers.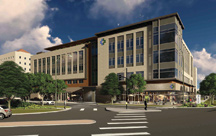 100,000 sq. ft.
Fidelis Healthcare Partners has announced its first project, the five-story, 100,000-square-foot Saint Joseph Medical Office Pavilion on the Uptown Denver campus of Saint Joseph Hospital. It will be located on a prominent 1-acre site on the campus at the intersection of Park Avenue, Ogden Street and 18th Avenue. Three floors will be dedicated to Class A medical office space; the ground floor will accommodate convenience retail and restaurant uses; and the rooftop will offer wellness/fitness and entertainment options. The project also includes ground-level, covered parking for physicians and an adjacent parking lot that will offer free parking for patients, visitors and tenant employees.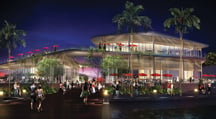 100,000 sq. ft.
The TREO Group, a real estate investment firm in Miami, recently began construction on Regatta Harbour, a mixed-use waterfront development in Coconut Grove's historic Dinner Key. The project will feature 100,000 square feet of retail, services and dining space, including three waterfront restaurants. It will also include specialty stores, marina services, floating docks, on-site parking and event spaces. Historic airplane hangars, used in the early 1900s as the first continental U.S. naval air station and later as Pan Am's base of seaplane operations, will be renovated to create approximately 40,000 square feet that could be used for a gourmet food hall, specialty market, fitness or entertainment concept.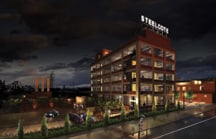 42,000 sq. ft.
Pier Property Group is carrying out a historic renovation of the Steelcote Manufacturing Company's Paint Factory Complex in midtown St. Louis. Pinnacle Contracting, Inc., is targeting a spring 2019 completion for the 42,000-square-foot, $9 million conversion that will create 31 residential units in the landmark five-story building. Founded in St. Louis, Steelcote pioneered rubber enamel coatings for a variety of products and was once a world leader in the field. It opened the building on Edwin Street in 1922 and finished building out upper levels in 1929. Listed on the National Register of Historic Places, the complex has been vacant since 2006.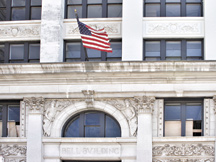 39,200 sq. ft.
Foshee Residential is developing The Historic Bell Lofts, the only high-rise lofts in downtown Montgomery, Alabama. This mixed-use redevelopment will include 88 luxury lofts and several thousand feet of ground floor commercial space that can be used for restaurants or retail. Renovations on the 12-story, 39,200-square-foot building, which was built in 1907, are expected to be completed this spring.
Do you have a new and noteworthy project in the planning, design, or construction stage that you'd like to share with fellow real estate professionals? Send a brief description and high-resolution rendering to developmentmagazine@naiop.org.