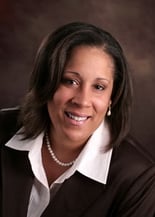 Natalie Nichelson, senior vice president of human resources — who also serves as head of CBRE's Americas Diversity and Inclusion Team — is quick to point out that none of this happened overnight. "Give yourself time," she advises other firms working on developing diversity initiatives. "Rome wasn't built in a day."
Once CBRE's ENGs were up and running, Nichelson says, the increased engagement and connections quickly translated into business value. One of the global company's biggest challenges is its huge geographic footprint. "In the U.S. alone, we have hundreds of offices and several of those have five, 10 or 15 people," Nichelson says. "If you are the only person of a particular demographic group in a small office, the ENGs are a way to let you reach out and connect to a broader employee pool and say, 'I have a question' or 'I need help.'"
CBRE is also focused on encouraging multiple ENGs to come together and work collaboratively. "We bring the leaders of the ENGs together to talk about how things are going and what their plans are for the future," Nichelson adds.
Mutually Beneficial Mentoring
Nichelson notes that one of CBRE's newest ENGs, the Rising Professionals Organization — also known as the Millennial Network — is already delivering surprising results. "They are growing rapidly in national membership numbers and local chapters, and they're interested in reverse mentoring," she says, noting that younger employees want to mentor senior employees about things like social media.
Mutually beneficial mentoring is also occurring in CBRE's EMPOWER Mentoring Program. This nine-month mentoring and professional development program, which began in 2013, matches junior- to mid-level employees with more senior-level employees based on their professional goals and interests.
Andrew Foote, vice president of learning and development in CBRE's Americas region, explains that this program follows a structured, formal approach, especially at the outset. "Mentor and mentee candidates go through an extensive system to find the right match," he says, adding that prospective mentees can either be nominated by others or nominate themselves. "It's a lengthy process and it takes some time, but you want to find the right chemistry."
Mentees are asked what they hope to gain from the process, what areas of the business they are interested in, and what their professional goals are. Mentors are asked why they would like to take on this role and what they have to offer. Mentors read prospective mentees' applications, which helps speed the process.
"Reading about Toni allowed me to get a sense of who she was and what she wanted to work on," Foote says, referring to Toni Stovall, senior program manager with global workplace solutions, with whom he was paired as a mentor in September 2016. "That meant that after our initial meeting, we were able to set up goals and timelines." Although the program wraps up in March, Stovall expects to continue to talk with Foote, and hopes to maintain her connection with him for years to come.
Foote says he'd like to see an even larger mentoring culture. "We are now in our third year, but already we are seeing the benefits in terms of retention, employee engagement and promoting a mentoring culture overall in the firm," he says. "Our goals as a company are developing, attracting and retaining top talent. Mentoring fits nicely into that corporate strategy."
Making an Impact
A pilot program called IMPACT! that was launched in 2015 has already exceeded its goals. CBRE nominated 15 women employees for this unique leadership development opportunity. "We identified high-potential women in every organization and offered them one-on-one personal development and guidance," Nichelson explains.
Georgia Collins, senior managing director of workplace strategy, who joined the firm in 2012, was flattered to be nominated. "It was such an honor and an indication that I was on the radar screen beyond just my immediate supervisors," she says, adding that she greatly appreciated the professional coaching provided by the program.
Continuing the Conversation
Another component to keeping the goals of diversity and inclusion at the forefront of CBRE's corporate culture involves regular briefings sent out to the firm's top 130 senior executives. According to Jennifer Ashley, global director of human resources, the bulletins are short and easy to digest — no more than half a page — and provide clear calls to action. Sample topics include resources and tools to educate, build vocabulary and raise awareness. "For example, we recently discussed aging in the workplace and how to successfully manage a team that includes mature workers," Ashley says.
Fostering an atmosphere of diversity and inclusion, as well as encouraging mentoring, are endeavors that represent a cultural change. Nichelson adds that these types of programs must be tailored to fit the company; this is not an area in which a "one size fits all" approach will work.
CBRE's Key Diversity Initiatives
CBRE has long recognized the value of a diverse and inclusive workforce. Its key diversity initiatives include the following:
Seven employee network groups (ENGs):
1) Women's Network.
2) African-American Network Group.
3) Hispanic Network Group.
4) Asia Pacific American Forum.
5) LGBT & Allies.
6) CBRE Military.
7) Rising Professionals Organization, the Millennial Network.
The EMPOWER Mentoring Program, a nine-month mentoring and professional development program that matches junior to mid-level employees with senior employees, based on professional goals and interests.
IMPACT!, a two-year leadership development opportunity for female employees.
Diversity and inclusion executive briefings that are sent to 130 top CBRE executives every other month.
Rachel Brown, freelance writer
This article is adapted from the NAIOP Diversity Resource Center, www.naiop.org/diversity. For more information, see the "Company Best Practices" section.