University Members
Below is a listing of colleges and universities that are currently part of the NAIOP University Membership program. You will find what programs they offer, along with contact information.
American University

The Kogod School of Business Master of Science in Real Estate (MSRE) builds on a long history of excellence in real estate education at American University. The MSRE is designed to accommodate students with a variety of academic and professional backgrounds through a flexible and diverse curriculum.
Graduates are prepared for successful careers in commercial development, private equity, mortgage finance, asset and property management, acquisitions, corporate real estate, as well as government agency and nonprofit work.
Number of Students: 25
Programs Offered:
Master of Science in Real Estate
Real Estate Certificate
Contacts:
Jeff Harris (Primary)
Tel: 202-885-6669
Emily Heppen (Secondary)
Tel: 301-775-396
Arizona State University

The MRED Program at W. P. Carey School of Business is a transdisciplinary 9-month program where students learn the ropes from industry experts with current experience in real estate development. The program is created through a unique collaboration among the W. P. Carey School of Business and ASU's highly regarded schools of law, design, and construction. The MRED Degree delivers an integrated approach to real estate development. Students emerge with a stronger management toolkit and the critical skills and knowledge needed to succeed in the real estate development industry.
Number of Students: 24 (FY2015)
Programs Offered:
Undergraduate Minor in Real Estate
Master of Real Estate Development
Real Estate Development Certificate
Center for Real Estate Theory and Practice
Contact:
Wimberly Doran
Assistant Director
Tel: 480-985-8517
Auburn University

Real estate development is a complex process, and to be successful, we believe developers need the creativity of designers, the discipline of planners, the understanding of contractors, the knowledge of financiers and the savvy of business managers. Auburn University designed its Master of Real Estate Development Program around this premise. The Harbert College of Business and the College of Architecture, Design and Construction have partnered to offer a curriculum that connects academic concepts and theories with practical, real-world application. Our faculty has substantial real estate experience, and with each new incoming class, we build a cohort that leverages the skills and experiences of each of our students to the benefit of all. This mix is the cornerstone of Auburn's executive education process, and it transforms the cohort into a collaborative community. Learn more at mredauburn.com.
Number of Students:45-55
Programs Offered:
Master of Real Estate Development (MRED)
Contact:
Joe Collazo
Assistant Director
Graduate Executive Programs
Phone: 334- 844-4060
Email: joecollazo@auburn.edu
Schedule a Consultation
Clemson University
Clemson University's Master of Real Estate Development Program (MRED) focuses on the 'master builder' concept—the methodology that promotes an entire vision for a community through sustainable design, creative financing methods, place-making and healthy communities. The program is a full-time, professional degree program that is jointly offered by the College of Architecture, Arts and Humanities and the College of Business and is administered by the Department of City Planning and Real Estate Development (CPRED). The program provides an interdisciplinary approach that incorporates MBA Finance, Law, Architecture, City Planning, and Real Estate Development.
The full-time, 56 credit, professional degree program can be completed in either 18-months for Entry Level Career Students or 12-months for Experienced Development Professionals. Clemson's MRED program educates future professionals from diverse disciplinary perspectives in order for students to understand the complexities of the real estate development process and be poised to take leadership positions in the industry.
Number of students: 25-50 (varies by semester)
Programs Offered:
Master of Real Estate Development (MRED)
Contact:
Amy Matthews Herrick
Assistant Director of Student Services
1 North Main Street, Greenville, SC 29601
Phone: 864-656-4257
Email: matthe3@clemson.edu
Cleveland State University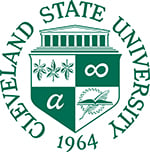 Cleveland State University (CSU) is a public research university in downtown Cleveland, Ohio, United States. It was established in 1964, and opened for classes in 1965 after acquiring the entirety of Fenn College, a private school that had been in operation since 1923. CSU absorbed the Cleveland-Marshall College of Law in 1969. Today it is part of the University System of Ohio, has more than 120,000 alumni, and offers over 200 academic programs.
The CSU Maxine Goodman Levin College of Urban Affairs and the Monte Ahuja College of Business has the joint graduate certificate in real estate financing and development, a mix of urban planning, development finance, market analysis, and real estate investment and valuation.
Cleveland State University will expand innovative education, research and experiential learning in real estate and property management thanks to a transformative gift provided by The NRP Group and The Millennia Companies®. The $1.2 million donation will create The NRP & Millennia Center for Property Management within CSU's Monte Ahuja College of Business. The Center will house academic programs in property management and real estate, which will produce the future workforce and leaders that the evolving local and national industry requires.
Programs Offered:
Contact:
Wendy Kellogg
Chair, Department of Urban Studies
Professor of Urban Planning and Environmental Studies
Director, Program on Water Resilient Cities
Levin College of Urban Affairs
2121 Euclid Avenue Cleveland, Oh 44115
Office: UR 308
Phone: 216-687-5265
Marquette University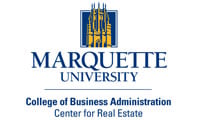 The Commercial Real Estate major is an applied undergraduate experience that includes classroom, on-site and in the office experiences that lead to internships, job placement, and lifelong learning. The Commercial Real Estate major emphasizes theory and practical applications. Students learn how to apply principles of market analysis, financing and development with respect to commercial real estate.
Number of Students: 150
Programs Offered:
Real Estate Major for Undergraduates
Contact:
Andrew Hunt
Director, Center of Real Estate
Tel: 414-288-6020
Andrew.hunt@marquette.edu
Monmouth University

Monmouth University's Kislak Real Estate Institute, a center of distinction, affords students a unique advantage, providing training and executive development through faculty members who are practicing experts in real estate and related fields.
The Master of Business Administration: Real Estate Track at Monmouth has been designed to meet the needs of those whose careers center around the real estate industry and are seeking advanced knowledge in the areas of real estate valuation, finance, lease, law, and development as well as a solid business background.
Undergraduate students who have an interest in real estate and business management should consider a concentration in real estate. Through course work, as well as participation in the Kislak Real Estate Institute, students will develop the ability to make decisions as investors, asset managers, consultants, developers, or lenders.
The Certificate Program is a multidisciplinary program that would suit established professionals who must make real estate decisions as investors, asset managers, consultants, developers, or officers of financial institutions. Professionals in allied fields such as architecture, accounting, and financial services will find that this program provides the conceptual and practical skill needed for a productive career related to commercial real estate. The program is the only executive education real estate program in the State of New Jersey.
Programs Offered:
Undergraduate Programs
Graduate Programs
Certificate Programs
Contact:
Peter Reinhart
Director
Kislak Real Estate Institute
Tel: 732-571-3660
Northwestern Kellogg School of Management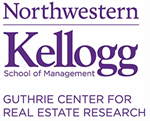 The Guthrie Center for Real Estate Research at Northwestern's Kellogg School of Management was founded in 1995. The mission of the Guthrie Center for Real Estate Research is to educate students, to support and foster research on real estate finance, real estate markets and urban economics, and to provide a forum for the engagement and continuing education of real estate professionals.
The Kellogg School's Real Estate Program is designed to ensure that our students are ready to meet the challenges of the real estate market. The comprehensive curriculum gives students the knowledge and adaptability they will need to excel in high-level professional and managerial careers in the industry.
The program addresses all aspects of real estate development — social, economic and financial. The courses are taught by leading scholars and distinguished practitioners with significant experience in development, finance, planning and law.
In addition to their classroom activities, students have many opportunities to interact with real estate professionals. By combining classroom and experiential learning, the program ensures that each student receives a firm analytical foundation and an applied bridge to professional practice. Kellogg Real Estate students participate in an annual real estate conference, competitions between leading business and professional real estate schools around the country, class project competitions, project site visits, the Real Return Newsletter, professional development and career networking programs.
The impact of real estate extends far beyond bricks and mortar. The field offers diverse and promising opportunities, whether students wish to form a startup development company or join a globally integrated real estate firm. Recent graduates have taken positions in development, finance, investments, consultancy, residential and commercial mortgage lending, as well as analyst and management positions with REITs, life insurance companies, and investment advisory firms.
Number of students: 26-50
Programs Offered:
MBA with a focus on real estate
Contact:
Denise Akason
Associate Director, Real Estate Center
Kellogg School of Management
Northwestern University
2211 Campus Drive
Evanston, IL 60208
Tel: 847-467-1040
The Ohio State University

The Fisher College of Business at The Ohio State University is one of the most respected and recognized business programs in the nation, ranking 8th among public university business schools and 17th overall. Fisher College offers both undergraduate and graduate specializations in real estate, as well as an interdisciplinary real estate minor that draws on the disciplines of finance, city and regional planning and construction systems management. In addition to rigorous, action-based learning experience, students benefit from close connections between the college and the vibrant real estate industry established by the Ohio State Center for Real Estate. The in-depth real estate courses cover wide range of real estate industry topics from real estate law, to real estate finance, real estate development and real estate management.
Number of students: 54
Programs Offered:
Undergraduate Real Estate and Urban Analysis major
Undergraduate Real Estate Minor (coming spring semester of 2016)
Graduate Real Estate track for MBA students
Contact:
Supaphen Niroula, M.Ed.
Program Manager
Center for Real Estate
241 Mason Hall, 250 W Woodruff Ave, Columbus, OH 43210
614-292-8916
niroula.1@osu.edu fisher.osu.edu
Portland State University

Portland State University's Master of Real Estate Development (MRED) degree is a joint program of our School of Business Administration and our School of Urban Studies and Planning. We offer courses in sustainable urban development; real estate finance, markets, and law; and real estate project development. The MRED degree expos students to all the disciplines in commercial real estate – development, underwriting, market analysis, property and asset management, urban planning and project design, leading to many career options. The MRED degree can be completed in 12 months on a full-time basis and 24 months as a part-time student.
Number of Students: 42
Programs Offered:
Master of Real Estate Development
Minor in Real Estate Development for Undergraduates
Contact:
Dr. Gerard C.S. Mildner
Director, Center for Real Estate
Portland State University
P.O. Box 751-SBA
Portland, Oregon 97207-0751
Tel: 503-725-5175
San Diego State University

San Diego State University (SDSU) is to create a ready-day-one educational program for students who aspire to become future leaders and professionals within the multifaceted real estate industry. This vision and the changing nature of today's real estate market require that graduates receive a complete education that provides both breadth and depth in this field. Our students receive a solid foundation in business and real estate through a core business curriculum combined with courses in real estate finance, law, development, investment and valuation. Graduates will also be prepared to continue learning, provide leadership, and contribute to communities and a variety of organizations, large and small, public and private.
Number of Students: 61 (current major and premajor)
Programs Offered:
Undergraduate Program
Real Estate Minor
Graduate Program
Day 1 Program
Construction and Sustainability Certificate Programs
Contact:
Zi Yang
Center Coordinator
Tel: 619-594-8328
University of Arizona

The University of Arizona Commercial Real Estate Club is an exclusive organization that focuses on enhancing its members' knowledge and competencies related to the commercial real estate industry. Club activities are geared towards enrichment in the areas of networking, analytics and industry knowledge so that members are best prepared to secure internships and full-time jobs within the industry. Through resume workshops, professional speakers, on-site visits, networking trips and an end of the year case competition, the Commercial Real Estate Club aims to support its members' professional development and create future business leaders within the competitive commercial real estate industry.
Number of Students: 25
Programs Offered:
Commercial Real Estate Club
Contact:
Katelyn Rose
Tel: 520-621-2505
University of California - Berkley

The UC Berkeley Nancy + Douglas Abbey Master of Real Estate Development + Design is a one-year interdisciplinary graduate program with a unique curriculum foregrounding three pillars--design + urbanism, sustainability + resilience, and equity + inclusion. In the Abbey MRED+D, we go beyond tradition, providing students not only with the fundamental training they need to succeed, but also with the tools to deploy real estate development as part of the solution to grand challenges cities face. Expand your network, develop your leadership, and transform tomorrow's cities with a Berkeley MRED+D degree. STEM-certified, and fellowships are available.
Number of Students: 45
Programs Offered:
Undergraduate
Masters of Real Estate Development and Design
Interdisciplinary Graduate Certificate in Real Estate
Contact:
MRED+D Office
mredd@berkeley.edu
510-664-5204
University of California - San Diego

Situated in the Department of Urban Studies and Planning (USP), the Real Estate and Development (RED) major at UC San Diego is one of the most comprehensive undergraduate programs of its kind in the country. It recognizes that the next generation of real estate development innovators will need to understand the nexus between real estate finance and development, data analysis, urban planning and design, environmental regulations, and new technologies. It recognizes the importance of supplementing classroom instruction with professional development opportunities and uses the San Diego-Tijuana city-region as a living laboratory for hands-on, project-based learning.
The curriculum for the Bachelor of Science in Real Estate and Development is broad and interdisciplinary in response to the diverse ways in which real estate impacts the ways people live, work, and enrich their lives. Required courses include economics, business management, urban planning, real estate finance, real estate law, sustainable development, and urban design. All coursework is designed to facilitate qualitative, quantitative, analytical, strategic, design, and problem-solving, solutions-oriented skills.
Number of Students: 247
Programs Offered:
Undergraduate - Bachelor's of Science in Real Estate and Development; Minor in Real Estate and Development
Contact:
Jennifer Eller, M.A.
Industry Liaison Coordinator
Department of Urban Studies and Planning
Work: 858-246-1012
jmeller@ucsd.edu
University of Cincinnati

The real estate program at University of Cincinnati (UC) is flexible and broad-based. You can choose to major, or minor. We also offer a graduate program and certificate program. Each program combines a core curriculum covering the functional areas of business with specialized coursework in real estate, finance, urban economics and planning. Additionally, UC provides a strong offering of related courses in construction, urban economics and civil engineering. The program also emphasizes important skills such as writing, negotiation, oral communication and computer modeling. With invaluable input from alumni and industry advisors, curriculum is constantly evolving to keep pace with a changing world.
Number of students: 120
Programs offered:
Undergraduate Program
Graduate Program
Certificate
Contact:
Bridget Graber
Assistant Director
University of Cincinnati
Carl H. Lindner College of Business
Real Estate Center
225 Calhoun Street, Suite 300
Cincinnati, OH 45219
Tel: 513-556-7082
University of Colorado

The CU Real Estate Center's mission is to foster and develop aspiring real estate professionals. We offer rigorous coursework, co-curricular activities, a personalized approach to networking and mentorship, and hands-on learning experiences in a top business school. The program provides undergraduate, MS and MBA students with opportunities to earn a degree with an emphasis in real estate. In addition, the Center offers a Professional Education series on-line. Undergraduates complete 18 credit hours of real estate classes and complete extensive co-curricular activities. The MS program is a concentrated one-year degree which can be pursued immediately after completion of an undergraduate degree. MBA students complete 18 credit hours of real estate classes to receive their degree with an emphasis in real estate. All our students graduate knowing they're prepared to make a positive impact. Our employer network hires nearly every graduate of our programs — perhaps its most important validation.
Number of students:35 Graduate students (MBA & MS) and 500 Undergraduates
Programs offered:
Undergraduate Programs:

BSBA Real Estate Emphasis (Major)
Business Minor with Real Estate

Graduate/Masters Programs:

MS in Real Estate (1-year)
MBA degree/Real Estate Pathway (2-year)

Professional Education Programs:

Real Estate Fundamentals
Real Estate Law for Non-Lawyers
Fundamental of Real Estate Finance
Contact:
Lisa Peck
Operations Coordinator
CU Real Estate Center
995 Regent Dr., 419 UCB
Boulder, CO 80309
Tel: 303-492-3258
University of Maryland

The Master of Real Estate Development (MRED) program promotes a multi-disciplinary approach to real estate education. It delivers a comprehensive curriculum combining the business, finance and entrepreneurial aspects of real estate focusing on economic viability, environmental respect, and social responsibility. All professors are active industry professionals providing knowledge of commercial real estate development and management under current conditions. The program also offers a flexible schedule tailored specifically to each student's needs. MRED also maintains a diverse student body, whose mix of academic backgrounds, experience, age, gender, ethnicity and culture provide an exceptional setting for learning, collaboration and professional connections.
Number of Students: 100
Programs Offered:
Master of Real Estate Development
Dual Degree: Master of Architecture and Master of Real Estate Development
Dual Degree: Master of Historic Preservation and Master of Real Estate Development
Graduate Certificate of Real Estate Development
Contact:
Maria K. Day-Marshall, J.D., LL.M.
Director, Real Estate Development Program
Colvin Institute of Real Estate Development
University of Maryland
3835 Campus Drive
Building 145, Room 1243
College Park, MD 20742
(301) 405-6795
mdaymars@umd.edu
University of Denver | the Franklin L. Burns School of Real Estate & Construction Management
The Franklin L. Burns School at the Daniels College of Business, University of Denver offers the most advanced education for the built environment. It is the only program in the country integrating Real Estate, Project Delivery and Construction Management education into a distinct foundational core representing the full life-cycle of the built environment. Our goal is to educate Integrated Project Leaders who can lead the real estate and construction industries and are committed to delivering triple bottom-line results—financial, social, and environmental. Each concentration within our real estate and the built environment (REBE) program, focuses on industry recognized core competencies and then expands to cover the most advanced topics relevant to the industry today. We host a variety of competitions and educational-enhancing events connect our students to alumni and industry professionals. We have a high-tech classroom, the Collaboratory, which has advanced collaborative learning to a whole new level. Graduates of the REBE program are uniquely prepared and equipped with the knowledge, skills and big picture perspective necessary to manage, lead, and innovate in the industry. The Burns School offers undergraduate and graduate degrees and certificates. For more information please visit: https://daniels.du.edu/burns-school/
Number of Students: 250
Programs Offered: Undergraduate and Graduate degrees, Certificates
Contact:
Marie McNichol
marie.mcnichol@du.edu
University of Nevada College of Business
The University's MBA program helps students tailor their education to their professional ambitions by offering areas of emphasis in accounting, entrepreneurship, finance, information technology and renewable energy. MBA students can also pursue other areas of emphasis by taking graduate courses of their choice outside of the College of Business.
Some courses MBA students take that relate to NAIOP are:
BADM 745: Commercial Bank Management
BADM 748: Real Estate Finance
BADM 791: Special Topics
BADM 794: Value Creation and Measurement
ENT 652 Entrepreneurial Sales
Contact:
Mr. Jim McClenahan
Director
University of Nevada, Reno
College of Business
1664 N Virginia St MS 0024
Reno, NV 89557
Tel: 775-784-4852
University of San Diego
The real estate program at the University of San Diego was founded in 1993. A $5 million gift named and endowed the Burnham-Moores Center for Real Estate (BMC) in 2004. As a Center of Excellence within the School of Business, the mission of the Burnham-Moores Center for Real Estate is to help recruit, educate and mentor our real estate students with the goal of facilitating their career pursuits in a socially responsible manner and with a global perspective. We accomplish this mission through support of outstanding faculty and professional staff, dedicated career services, active industry involvement and outreach and relevant and applied research.
The center provides course offerings to real estate professionals at all levels of career development through various academic and extracurricular programs. A world-class faculty coupled with our extensive network of industry contacts, within three committees and beyond, provide students with a one-of-a-kind, personalized educational experience that positions them for successful careers.
The Burnham-Moores Center's staff and affiliated faculty actively expand USD's academic curriculum at the undergraduate and graduate levels while simultaneously creating a wide range of career-oriented opportunities for students outside of the classroom. The center's initiatives are industry-oriented and maximize students' opportunities to get involved directly in the real estate industry, both in the classroom and in extracurricular programs. These initiatives include a full range of career services, such as mentorships, internships, career counseling, and a Career Expo to serve students, alumni and employers.
The center also hosts informative industry-oriented conferences on a variety of commercial and residential real estate topics throughout the year. Programs address timely and relevant real estate trends of great interest. The distinguished speakers featured in the Burnham-Moores Center's programs consistently attract audiences ranging from 250-750 professionals representing the "who's who" of real estate executives in the region.
Number of Students: Undergraduate students 5,711; Graduate students 2,797
Programs Offered: (undergrad, graduate, doctoral, certificate, etc.)
Undergrad — Major and Minor in Real Estate
Master — Part- and Full-time Master of Science in Real Estate
Certificate — Real Estate Finance, Investments and Development within our continuing education program
Contact:
Jacqueline L. Greulich
Student and Career Services Manager
University of San Diego School of Business
Avila 105
5997 Alcala Park
San Diego, CA 92110-2492
Tel: 619-260-7619
Fax 619-260-7496
University of St. Thomas

The Real Estate Program at the University of St. Thomas Opus College of Business is a cutting edge, full-time undergraduate program that integrates foundational learning and critical thinking with practical, industry-oriented experience. UST's Real Estate Program benefits from its position within the nationally ranked Opus College of Business and its strong collaboration with the Department of Finance and School of Law. Students who graduate from the program hold a Bachelor of Science in Real Estate and join a prestigious alumni group of real estate professionals across the nation. The Program focuses on all aspects of commercial and residential real estate and supports the vibrant real estate industry in Minnesota and the Upper Midwest. Through The Shenehon Center for Real Estate, UST's Real Estate Program promotes industry education and outreach, research, and professional development programs, including the selection and promotion of the Minnesota Real Estate Hall of Fame.
Number of Students: 75
Programs Offered:
Bachelor of Science in Real Estate (undergraduate)
Contact:
Andrew Babula
Director
realestate@stthomas.edu
651-962-4402
University of Utah

The David Eccles School of Business Master of Real Estate Development (MRED) program is one of only a handful of such program across the United States. The MRED curriculum is designed for students coming from various disciplines, such as land development, urban planning, finance, construction management, entrepreneurship, architecture, engineering and law. This program is ideal for students and professionals who are looking to take their career to the next level, network within the industry, and gain exposure to unprecedented educational opportunities.
Number of Students: 51
Programs Offered:
Master of Real Estate Development
Contact:
Abby Elieson
Program Coordinator, Master of Science in Finance, Master of Real Estate Development
SFEBB 8159
1655 East Campus Center Drive
Salt Lake City, UT 84112
Tel: 801-587-8533